2021-2022 Concerts

Atlanta Baroque Orchestra
Julie Andrijeski, artistic director
Friday, September 17, 2021, 7:30 p.m. at the Cathedral of St. Philip
Saturday, September 18, 2021, 4:00 p.m. at St. David's Episcopal Church, Roswell
ABO opens its season with resonant flair as our iconic string band is joined by a colorful, virtuosic wind section featuring returning horn players Rachel Niketopoulos and Chris Caudill and many other favorites. Come revel in sumptuous and richly diverse concertos and suites to hear for yourself why composers George Philipp Telemann, Johann David Heinichen, Jean-Philippe Rameau, and Baldassare Galuppi were so popular in their day!
Tickets available online at atlantabaroque.org. For more information email info@atlantabaroque.org.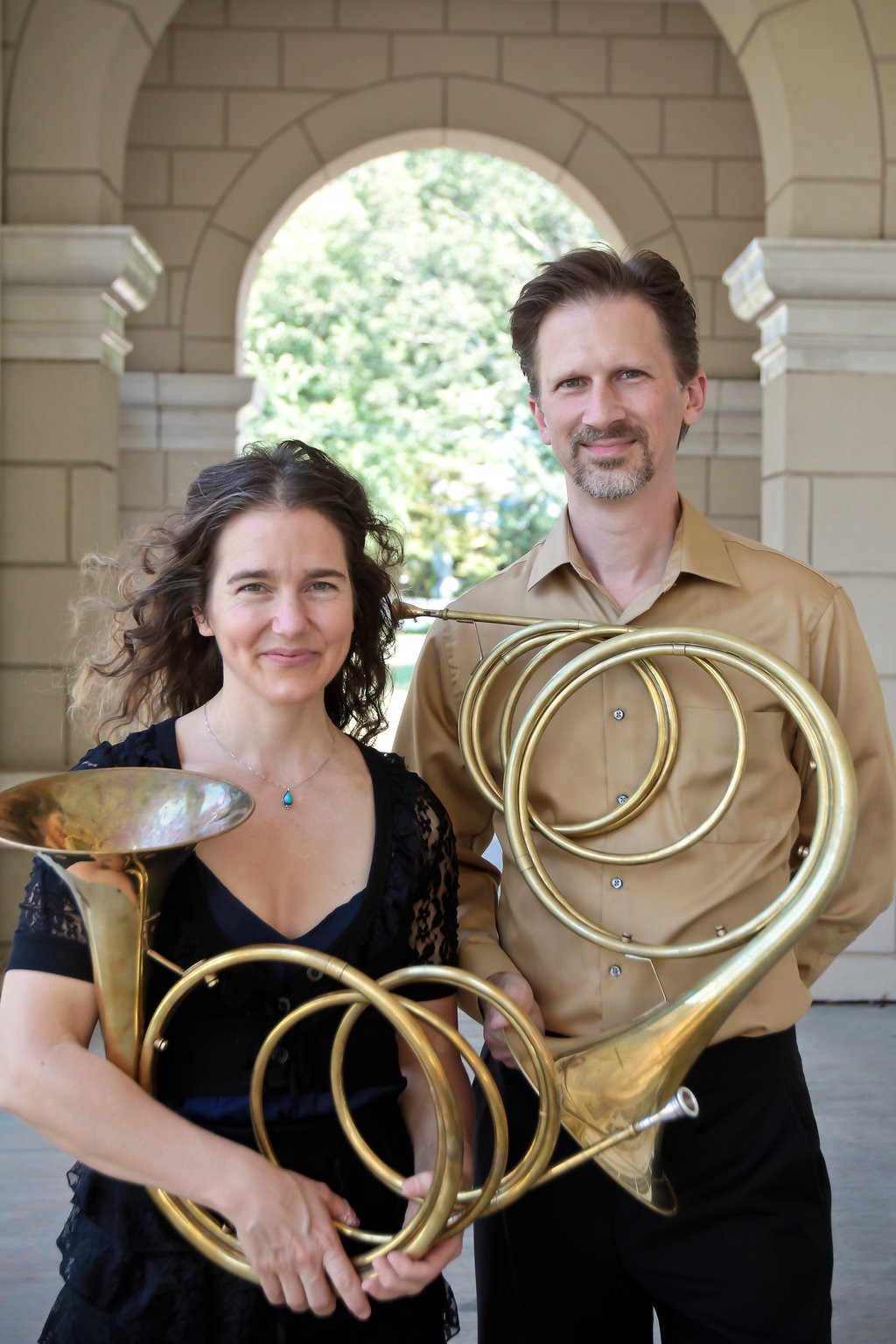 Atlanta Baroque Orchestra
Julie Andrijeski, artistic director
Friday, November 5, 2021, 7:30 p.m. at the Cathedral of St. Philip
Saturday, November 6, 2021, 4:00 p.m. at St. David's Episcopal Church, Roswell
Gilded tones of trumpets and trombones combine with shimmering strings in this program reflecting the joys and sorrows of 17th-century life in Vienna and its surroundings. Slowly emerging from the Thirty Years War, courts and churches throughout the Holy Roman Empire sought to rebuild their musical establishments, attracting prized musicians who created some of the most fantastical and rapturous music ever heard for this signature combination of strings and brass. Music by violin virtuosi Heinrich Ignaz Biber, Antonio Bertali, Johann Schmelzer and others.
For more information email info@atlantabaroque.org.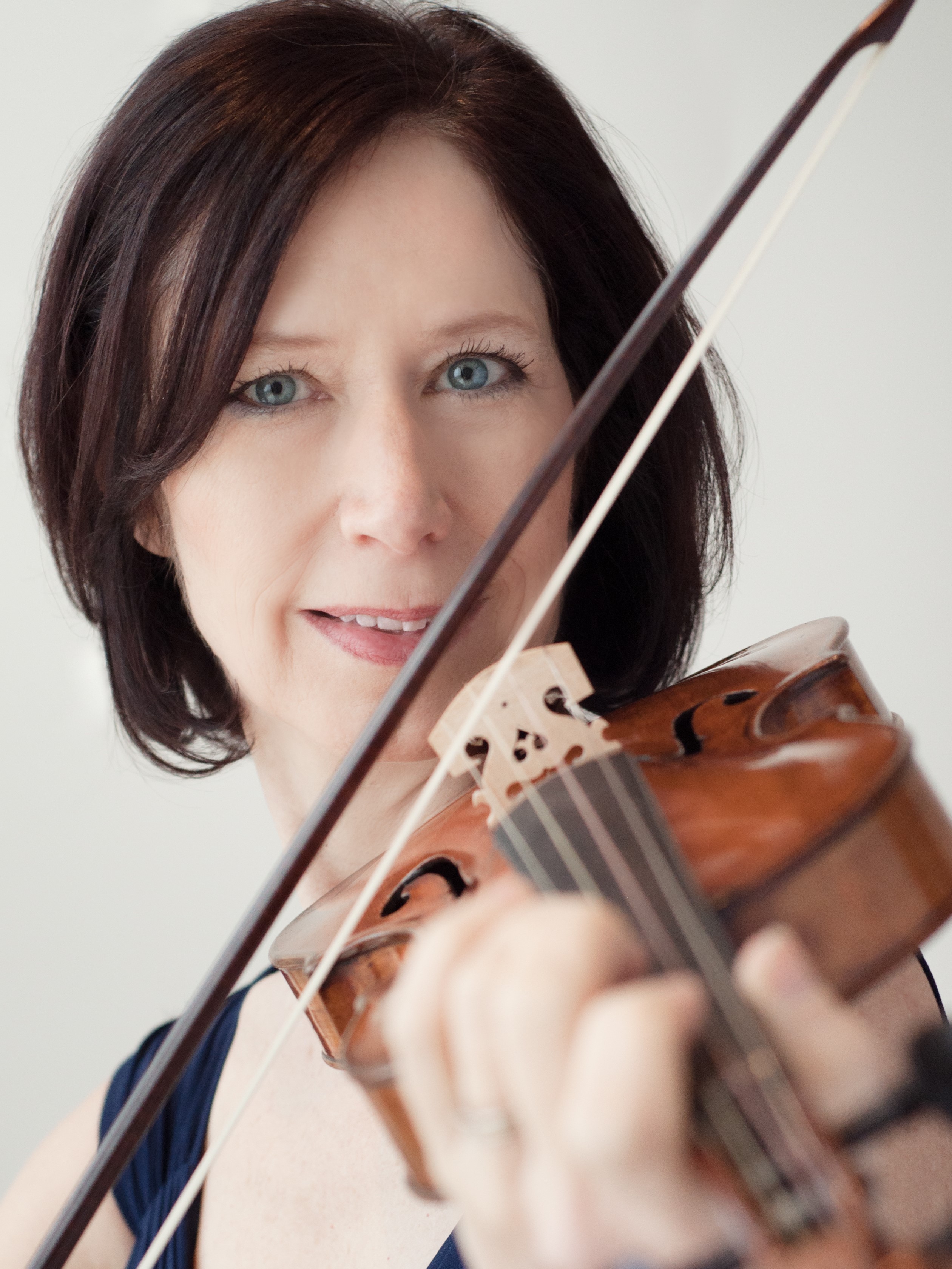 Caroline Robinson & Jack Mitchener, organ
Dale Adelmann, conductor
Monday, December 6, 2021, 7:30 p.m.
Certain to be one of the most delightful and thrilling musical events of the season again this year, members of the Atlanta Symphony Brass return to present their fourth holiday concert in the gracious acoustic of the Cathedral of St. Philip! Featuring some of the finest arrangements for brass ensemble and percussion, the program will include beloved standards from the symphonic orchestra repertoire and traditional holiday carols. The Atlanta Symphony Orchestra's brass section is venerated worldwide as one of the finest in North America. It is sure to be an evening of magnificent music and world-class musicianship!
Presented by Friends of Cathedral Music.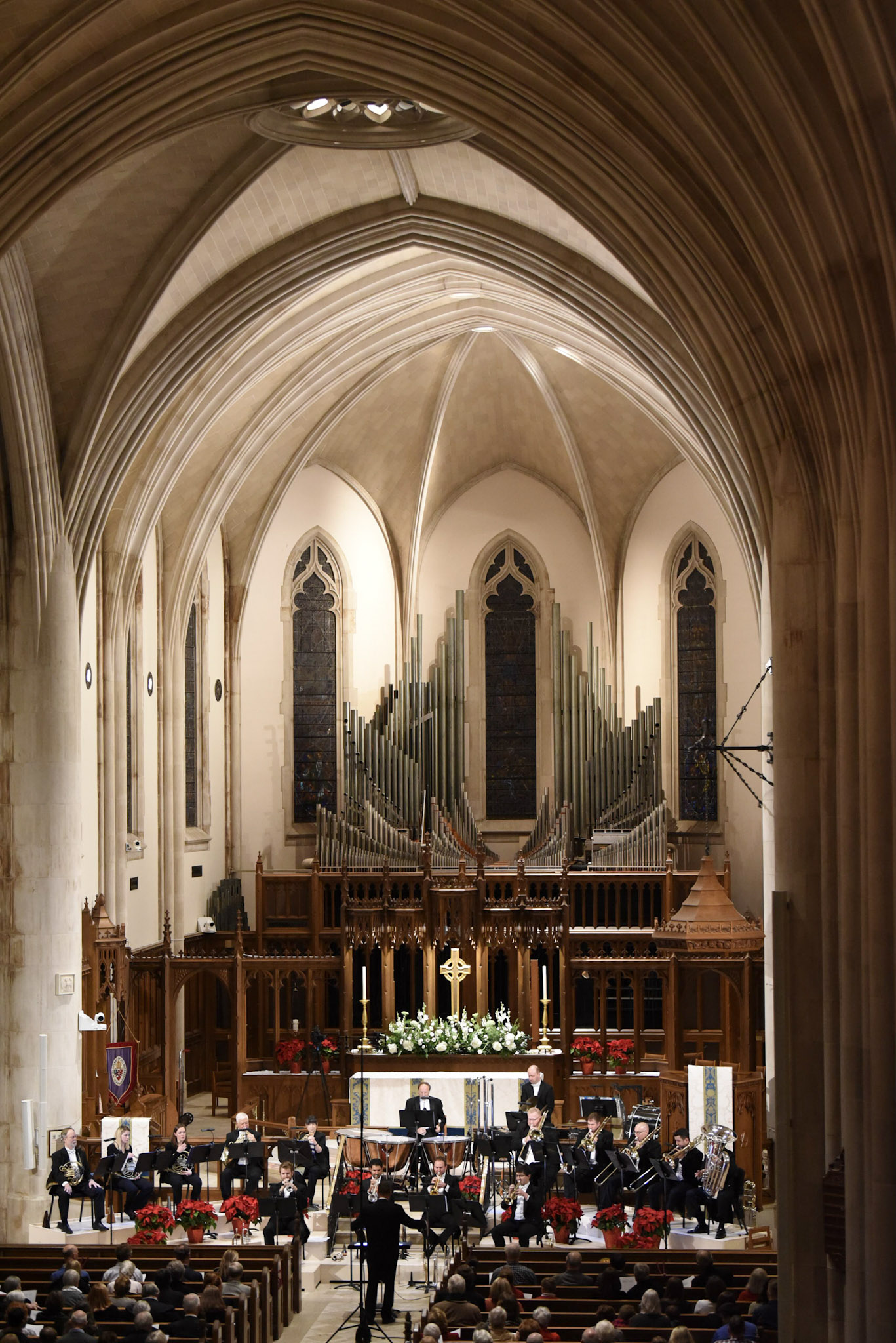 Saturday, February 12, 2022, 7:30 p.m.
This concert is sold out.
For the health of all, and especially the members of VOCES8,
properly-worn masks are required at this event.

VOCES8 is one of the most sensational choirs on the international music scene, having earned its reputation by touring throughout the world, more than a dozen critically acclaimed compact discs, and ravishingly beautiful virtual concerts and YouTube videos. Rescheduled from last season, their eagerly anticipated return to the Cathedral will undoubtedly grace us with one of the most breathtakingly beautiful evenings of music anywhere in Atlanta this season!
Program:
Þorkell Sigurbjörnsson (1938-2013), Heyr, hymn smi∂ur
Arvo Pärt (b. 1935), The Deer's Cry
Thomas Tallis (1505-1585), O nata lux
Tomás Luis de Victoria (1548-1611), Regina Caeli á 8
Ola Gjeilo (b. 1978), Ubi caritas
Josquin des Prez (c. 1450-1521), Ave Maria virgo serena
Paul Smith (b. 1981), Nunc dimittis
Roxanna Panufnik (b. 1968), Love Endureth
Benjamin Britten (1913-1976), Hymn to St Cecilia
Claudio Monteverdi (1567-1643), Book VI: Lagrime D'Amante al Sepolcro Dell'Amata (Sestina Madrigals)
Jean Sibelius (1865-1957), Be Still My Soul (Finlandia)
Jonathan Dove (b. 1959), Vertue
Christopher Tin (b. 1976), Hope Is the Thing with Feathers
Eric Whitacre (b. 1970), A Boy and a Girl
Presented by Friends of Cathedral Music. Properly-worn masks are required at this event.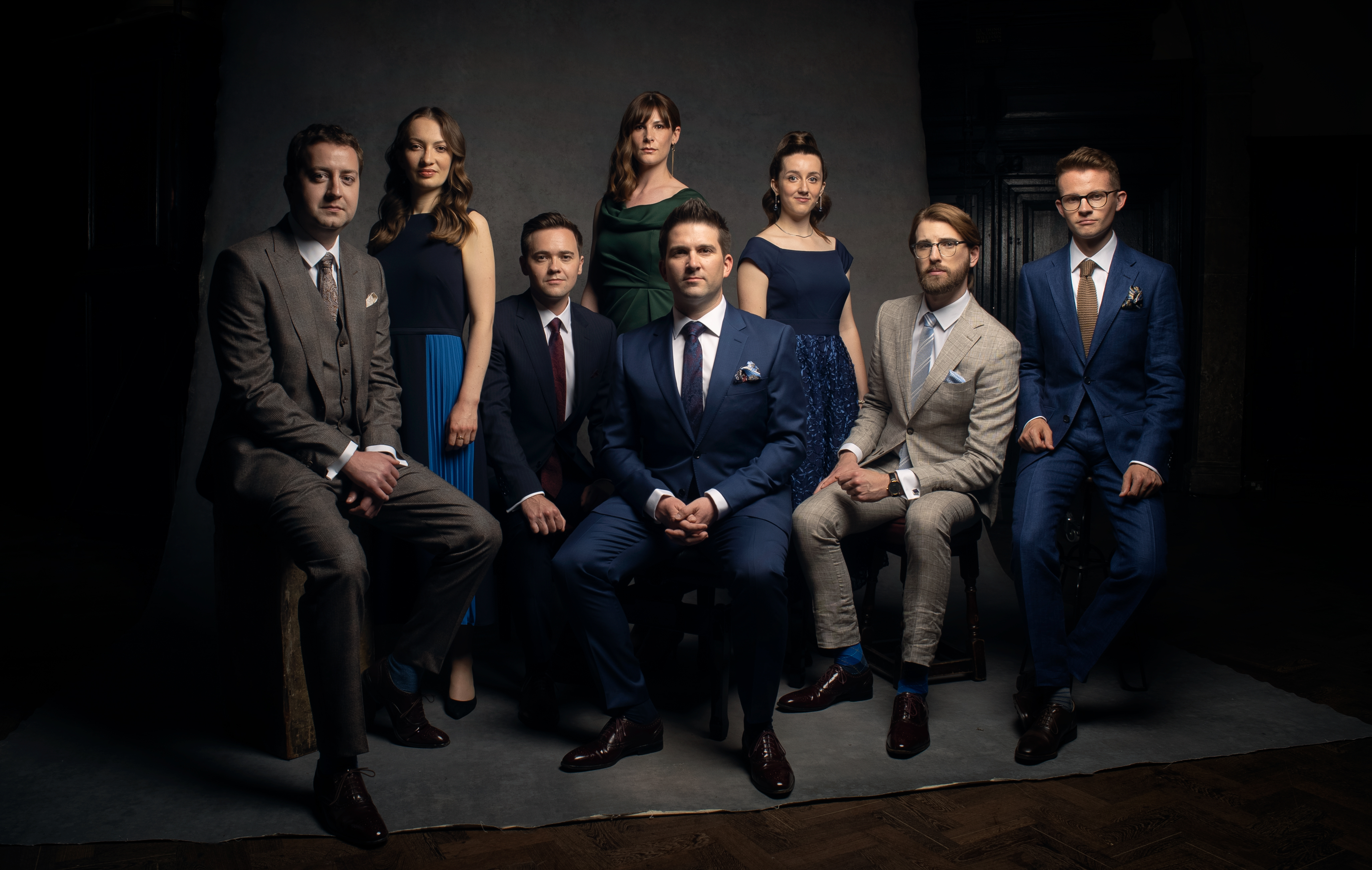 Friends of Cathedral Music at the Cathedral of St. Philip is delighted to continue our relationship – now for their sixth season as Artists-in-Residence – with the

Since its inception in 1998, the ABO has brought audiences fresh, imaginative performances of instrumental works, sacred vocal and choral music, and opera. The musicians of the ABO are skilled in the art of playing on historical instruments, employing specialized techniques, period rhetoric, and a palette of expressive instrumental colors to breathe new life into old music.

Julie Andrijeski, artistic director
with Nathan Medley & Reginald Mobley, countertenors
Friday, February 25, 2022, 7:30 p.m. at the Cathedral of St. Philip
Saturday, February 26, 2022, 4:00 p.m. at St. David's Episcopal Church, Roswell
Sunday, February 27, 2022, 3:00 p.m. Lassiter Concert Hall
Always on the lookout to create experiences that engage and delight in new ways, we've invited not one but two masterful countertenors to join us for an exploration of sublime repertoire not often performed. Special guest Reginald Mobley returns to join ABO favorite Nathan Medley in a program of scintillating and intimate music by the "English Orpheus" Henry Purcell and his colleagues.
Presented by the Atlanta Baroque Orchestra. For more information email info@atlantabaroque.org.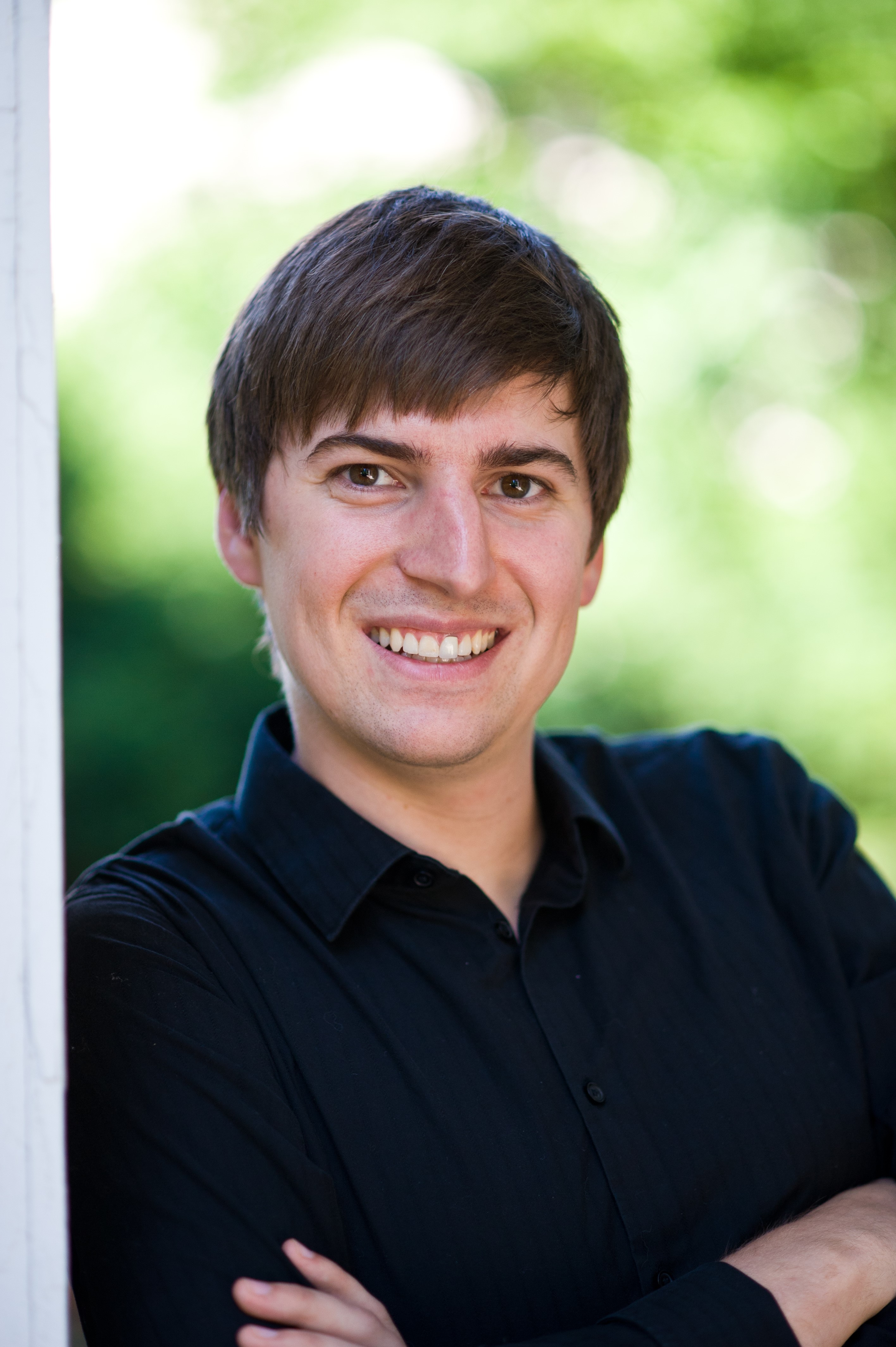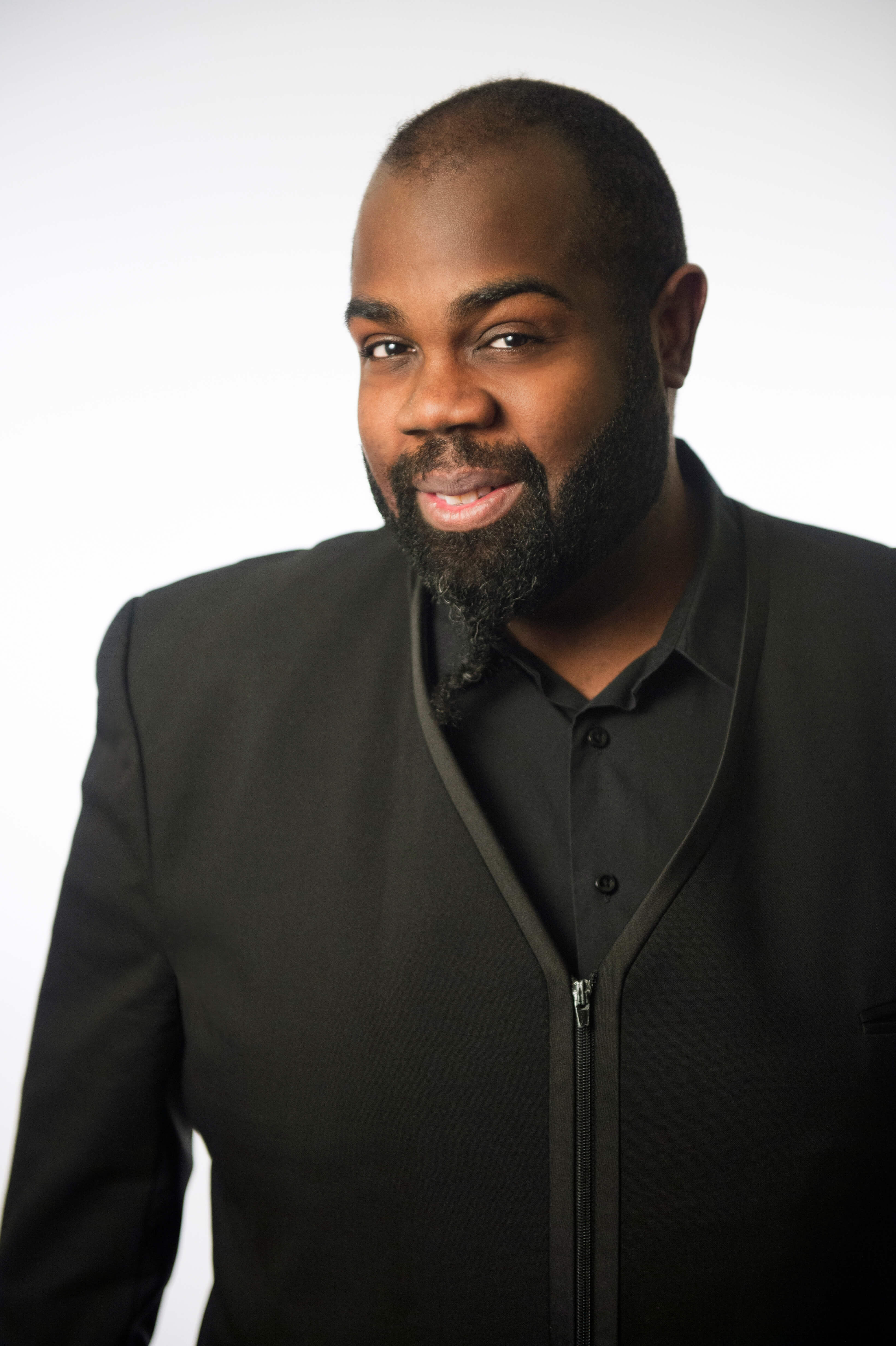 Lux Aeterna
The Cathedral Schola &
The Cathedral Choir with orchestra
Dale Adelmann, conductor

Friday, March 25, 2022, 7:30 p.m.
Lux Aeterna: from Darkness to Light

A program of inspiring choral music concluding with Morten Lauridsen's ravishingly beautiful Lux Aeterna, sung in memory of those who have been lost to COVID.


PROGRAM
William Byrd, Ne irascaris, Domine & Civitatis sui
William Harris, Bring us, O Lord God
arr. Jim Clements, Gabriel's Message
Roland Martin, The Altar
Morten Lauridsen, Lux Aeterna
Retreat for an evening's respite to bask in the gentle sounds of beautiful choral music wafting through the gracious acoustic of the Cathedral nave, all while supporting the Cathedral Choir's continued hope to make a rescheduled, post-pandemic pilgrimage to England. From two of the greatest a cappella anthems of the Tudor period to one of the 20th centuries most masterful glimpses of heaven, to Gabriel's history-altering message to Mary (on this the feast of the Annunciation), to two choral-orchestral masterworks of utterly captivating beauty by living American composers, this 75 minute concert will offer an oasis of peace and, truly, balm for the soul.
Presented by Friends of Cathedral Music.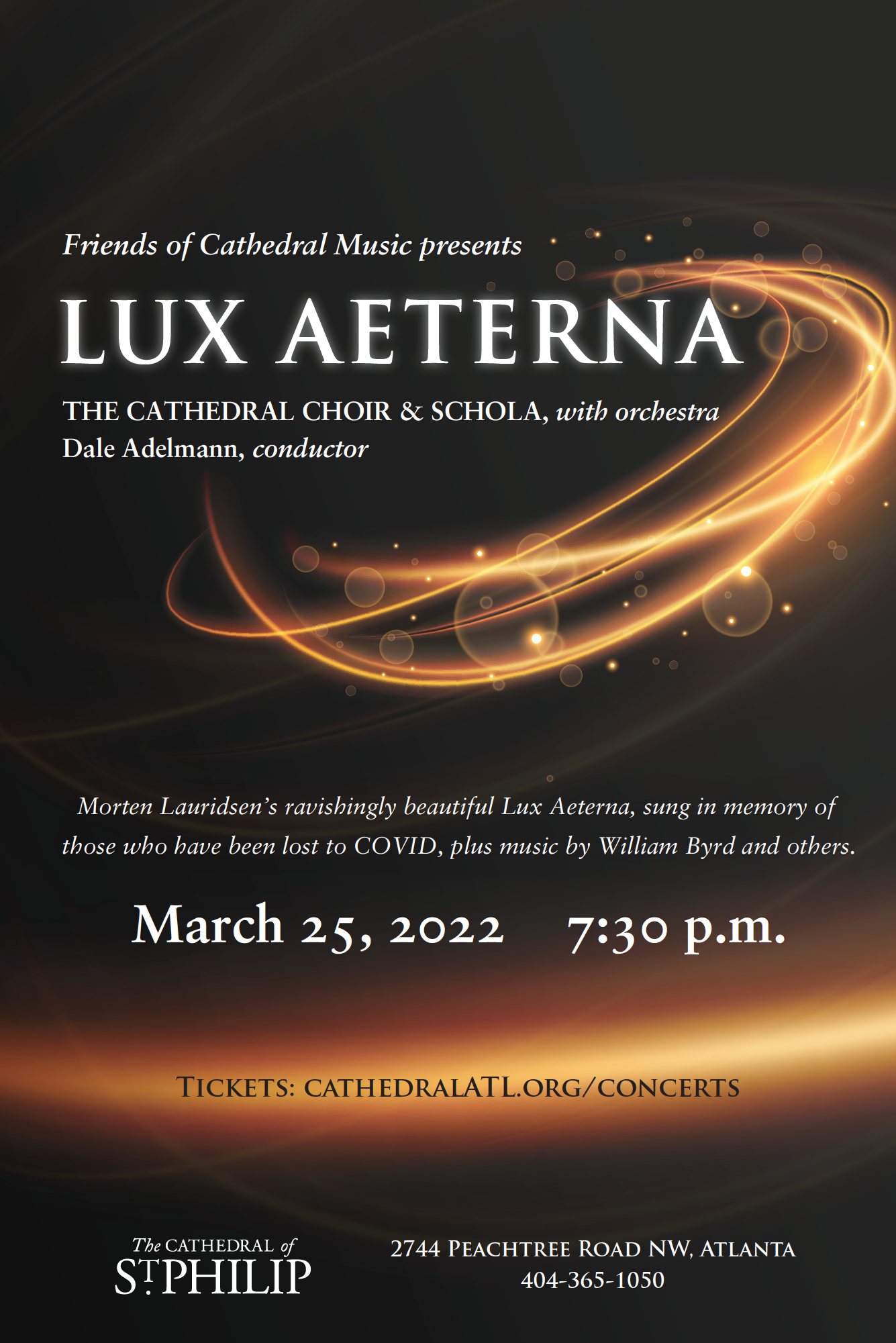 Recordings Subscribe to Concert Emails
Click here to read more about Friends of Cathedral Music, including donor levels and benefits.
Atlanta Summer Organ Festival 2022
Wednesday, June 1, 2022, 7:30 p.m.
at The Cathedral of Christ the King, Atlanta
Daryl Robinson
Assistant Professor of Organ, University of Houston, Moores School of Music and
Organist, Christ Church Cathedral, Houston, TX
Wednesday, June 8, 2022, 7:30 p.m.
at All Saints' Episcopal Church<brChurch, Atlanta
Kirk Rich
Director of Music, All Saints' Episcopal Church, Atlanta
Wednesday, June 15, 2022, 7:30 p.m.
at Peachtree Road United Methodist Church, Atlanta
David Higgs
Professor of Organ and Chair of the
Organ, Sacred Music, and Historical Keyboards Department
Eastman School of Music, Rochester, NY
Cherry Rhodes, organ
Wednesday, June 29, 2022, 7:30 p.m.
at the Cathedral of St. Philip
2744 Peachtree Road NW, Atlanta
Cherry Rhodes is the first American to win an international organ competition (Munich). She has toured extensively throughout the major music capitals of America and Europe with recitals in cathedrals, churches, and concert halls, including Notre Dame, Royal Festival Hall (London), International Performing Arts Center (Moscow), Berlin Philharmonic Hall, Seoul, Korea Organ Festival (2018), Walt Disney Concert Hall, Lincoln Center, Kennedy Center, and Orchestra Hall (Chicago), to name a few.
At age seventeen, Cherry Rhodes made her debut with the Philadelphia Orchestra. Since that time, she has performed as soloist with orchestras including the Los Angeles Philharmonic (with conductors Simon Rattle and Edo de Waart), the Pasadena Chamber Orchestra (with conductor Robert Duerr), the Phoenix Symphony, the South German Radio Orchestra, and the Orchestra of the French National Radio. Her recordings can be found on the Delos Productions, Inc., Pro Organo, MPR, JAV, Augure, and Columbia labels.
Ms. Rhodes is a graduate of the Curtis Institute of Music, where she studied with Dr. Alexander McCurdy. Five years of post-graduate studies were with Karl Richter (Munich), Marie-Claire Alain, and Jean Guillou (Paris).
Rhodes is Adjunct Professor of Organ at the University of Southern California, Thornton School of Music. Many of her students have won awards, grants, and top prizes in competitions in the United States and Europe. A sought-after musician, she gives master classes and frequently serves as adjudicator for competitions in North America and Europe and most recently in Shanghai where the first pipe organ competition in China was held in 2017.
In 2015 Cherry Rhodes and her husband Ladd Thomas received The American Guild of Organists Endowment Fund Distinguished Artist Award.
Presented by Delbert Lowell Jacks in memory of Thomas Ruben Jones, and Friends of Cathedral Music.
Suggested donation $15 at the door.
Program:
Johann Sebastian Bach (1685-1750), Präludium und Fuge in e-moll, BWV 548
William Grant Still (1895-1978), Reverie
Jean Guillou (1930-2019), "Les chants de Selma" from Ballade Ossianique No. 2, Op. 23
Clarence Mader (1904-1971), Afternoon of a Toad
Louis Vierne (1870-1937), Clair de lune from Pièces de fantasie, Suite No. 2, Op. 53
Max Reger (1873-1916), Fantasie und Fuge in d-moll, op.135b
Wednesday, July 6, 2022, 7:30 p.m.
at St. Luke's Episcopal Church, Atlanta
Bradley Hunter Welch
Resident Organist, Lay Family Chair, Dallas Symphony Orchestra
Artist-in-Residence, Preston Hollow Presbyterian Church, Dallas, TX