Outreach
We are in touch with our various community partners to stay up-to-date about what they need to care for our neighbors in need, which changes regularly. The quickest way to provide assistance while sheltering in place is to give funds—and I ask you to be generous in giving to the Cathedral of St. Philip's Discretionary Fund for the Needy. The loose offering the first Sunday of every month normally supports the Discretionary Fund for the Needy… so now is a GREAT time to GIVE! This account gives us the flexibility to respond to partners quickly and strategically, being mindful of the current need and the needs to come.
Current Needs:
St. Veronica's Guild Toiletries Drive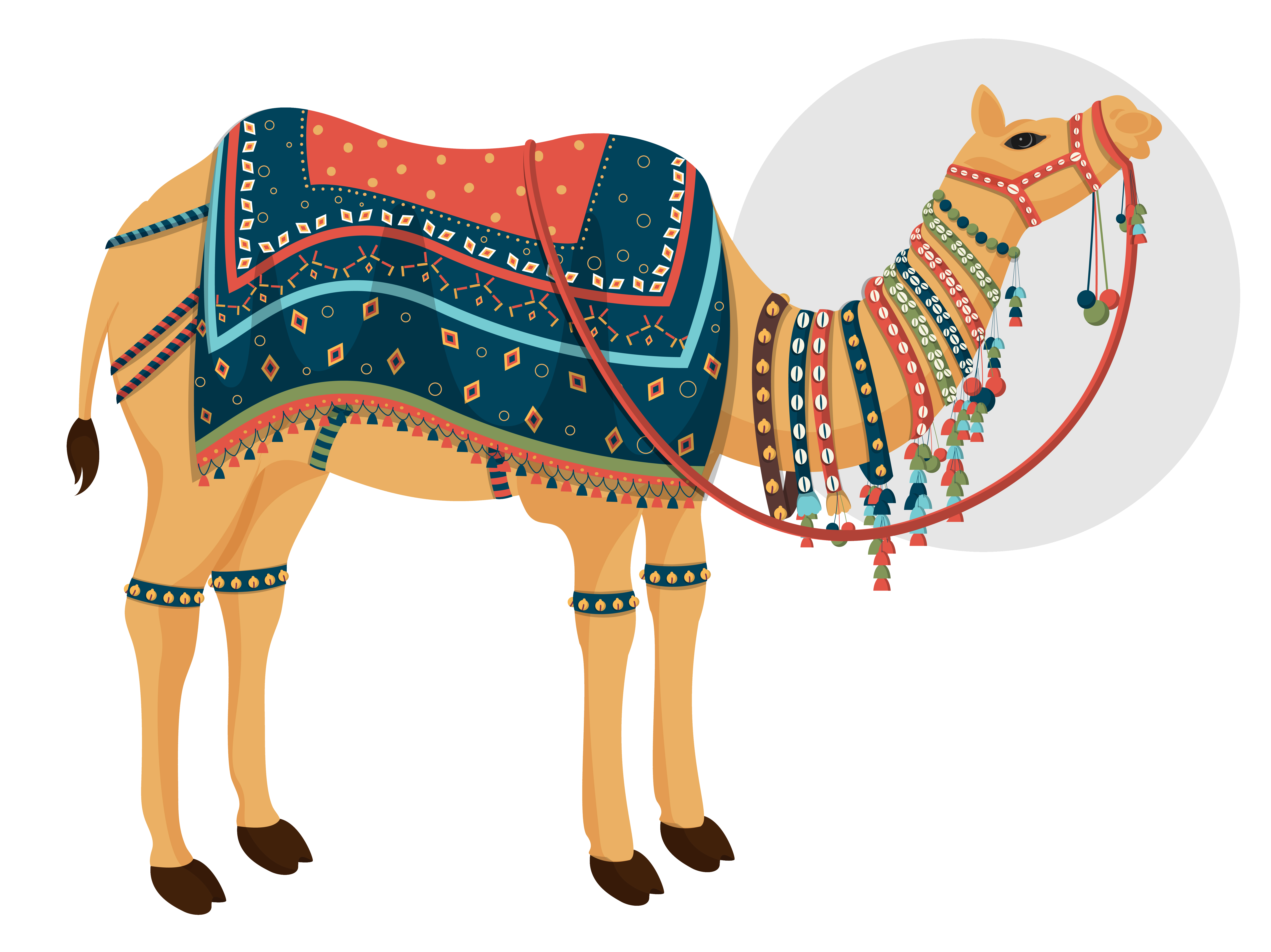 In Epiphany, the Wise Men came on their camels, bringing gifts to the Christ Child. St. Veronica's Guild uses the symbol of the camel bringing the Wise Men's gifts to Jesus as an invitation to you to help spread the gift of God's love for all of his family. Please help St. Veronica's Guild this Epiphany by giving gifts of funds to purchase toiletries for our neighbors served by Emmaus House, Crossroads Community Ministries, Church of the Common Ground, and Holy Comforter Episcopal Church Friendship Center.
Here's what we can tell you about the Cathedral's community partners:
---
Buckhead Christian Ministry
Buckhead Christian Ministry is working remotely with clients, but their building is closed. They are requesting significant financial assistance so that they will be prepared for the coming months when out-of-work wage earners will be at most risk for evictions and homelessness.
---
Cathedral Towers
Cathedral Towers has an ongoing need of pantry supplies such as canned goods, bread, pasta, and other shelf stable items. If you are going to the grocery store or placing an order, please consider adding a few of these items. You can drop them off curbside at the Towers - there is a grocery cart outside the door for donations.
---
Chris 180
Chris 180 You can visit Chris180's complete wish list here.
---
Church of the Common Ground
Church of Common the Ground has ceased worship, but continues providing meals. Church of the Common Ground says that when the pandemic is over, they will be in desperate need of hygiene kits and large white tube socks. Families can make hygiene kits now to give to CCG later—a great stay-at-home activity! Kits should include travel sizes of: two lotions, shampoo, soap, toothpaste, toothbrush, deodorant, and a small washcloth. Volunteers are also needed for the Common Soles foot clinic. Read more here.

---
City of Refuge
City of Refuge is providing three hot meals a day for all 33 children who live on our campus as well as for the 77 mothers and other women, most of whom now cannot work. They are supplying diapers and wipes for the youngest members of their community, and healthy snacks for all. They are also are working to provide relevant programming for the children, from the reading corner to the art room to extracurricular activities.
---
Crossroads Community Ministries
Crossroads Community Ministries continues offering many of its services to neighbors experiencing extreme poverty. With many food service providers having to close doors, the City of Atlanta has identified food as one of the most critical needs for neighbors experiencing homelessness and poverty. Crossroads is distributing 200 bag lunches each day. They are accepting donations of sandwich meat, bread, fruit cups, chips, granola bars, bottled waters, Ziploc bags, brown paper bags, and more.
---
Emmaus House
Emmaus House continues to operate their food pantry, and asks for donations to respond to food insecurity in Peoplestown. This is their top priority.
---
Georgia Justice Project
Georgia Justice Project is committed to serving people affected by the criminal justice system. As people across the nation are experiencing uncertainty as a result of the COVID-19 pandemic, this is a particularly challenging time for the 4.3 million people who have a Georgia criminal history, who were already experiencing unemployment, housing insecurities and economic instability due to barriers caused by a criminal record. While St Philip's prison ministry volunteers are currently unable to be present with or even communicate with our neighbors at Lee Arrendale State Prison, we encourage people to read up on and support GJP's initiatives.
---
Habitat for Humanity
The 2020 project which we helped fund was built without volunteers due to the COVID-19 environment. It was finished in the spring of 2021 due to several delays, but the result is a beautiful remodel project of an existing property. It is unclear when the next project will begin, but is likely to be in the spring of 2022 when we look forward to returning to an active role with Habitat. If you have questions, please contact John Champion at jchampion@bellsouth.net.
---
Holy Comforter
Holy Comforter has ceased in-person worship services like all Episcopal Churches, but they continue to serve meals—now by delivery. Holy Comforter has provided this list of items needed: postage stamps, toilet paper, hand sanitizer and/or soap, art supplies, prayer cards and rubber gloves.
---
Intown Ministries
Intown Ministries is no longer able to purchase food in bulk quantities to help ensure our food insecure neighbors are getting the nutrition they need.
Volunteers Needed
In addition to asking for food donations, Intown is asking for volunteer shoppers! A volunteer shopper would pick up as much food as they are allowed to purchase, pay for the food, and then bring the receipt for immediate reimbursement. Additionally, volunteer drivers are needed to deliver groceries to persons who are unable to get to ICM's pantry. Sign up here for a safe way to volunteer and serve on Saturdays. Deliveries should take only 1-2 hours.
---
Kidz2Leaders
Kidz2Leaders Our Cathedral Thrift House has a partnership with the Kidz2Leaders mentoring and summer camp program for youth who have a parent incarcerated.
---
La Amistad
La Amistad families received immediate assistance from the Cathedral of St. Philip to ensure the students in our after-school program are getting the nutrition they need at home.
---
Partners for Home
Partners for Home is the overarching organization supporting all Homeless Service Providers. You can visit their website for more information about city-wide efforts to care for caring for people experiencing homelessness and Covid-19. Volunteers and staff working with the homeless are exempt from the City of Atlanta's Shelter in Place order. If you are willing and able to do outreach, please contact: info@partnersforhome.org
---
Respite Care Atlanta
Respite Care Atlanta's mission is to provide spiritually integrated respite care for adults with early to mid-stage cognitive challenges. The program provides an environment for intellectual stimulation, physical exercise, and meaningful connections, with support for caregivers through information and community resources. A virtually all-volunteer staff is the driving force behind this community-based respite program.
---
Sheltering Arms
Sheltering Arms is working hard to get disposable diapers, formula, and other essentials to families in need, and they've asked us to help. If you'd like to donate diapers for Sheltering Arms to distribute, you can do so on their diaper drive Amazon wish list.
---
The Boyce L. Ansley School
The Boyce L. Ansley School is collecting funds to provide for the nutrition and educational needs of their pre-k and kindergarten students experiencing homelessness.
---