Education
As Christians, we spend our entire lives, from baptism to death, becoming disciples of Christ and growing in faith. As Episcopalians, this process of formation is shaped, in particular, by our liturgy and life together. Therefore, so are our education programs. The Cathedral offers programs for all ages and kinds of learners. These programs are intended to equip us for ministry and to foster spiritual growth through meaningful participation in and reflection on our common prayer, community, sacred stories, and mission. Contact Canon Lauren Holder, 404-365-1036, if you have questions about adult education.
Children's ministries Youth ministries
---
Upcoming Events:
---
Braver Angels Faith-Sponsored Workshop: Depolarizing Within
Saturday, October 7, 1 p.m. – 4 p.m.
Gould Room
For people of faith, civil discourse begins in recognizing the image of God in our conversation partner. Since we are all children of God, our approach should involve mutual respect. Respect, not agreement, is an essential key for a healthy discussion. This workshop addresses how we may inadvertently be complicit in, or possibly even encourage, political polarization.
The Depolarizing Within Workshop is designed to foster skills to help you lessen the effects of polarization when you encounter them in your political conversations. Note that by "polarization," we are not referring to healthy disagreements over issues or philosophy. We are talking about how we regard and talk about large groups of ordinary people on the other side of the political aisle.
This workshop is for anyone interested in examining their own inner polarization and learning strategies to disagree without condemning or ridiculing others.
Goals of the workshop are to teach participants:
• How to be more aware of their own "inner polarizer"
• How to be critical without demonizing, dismissing or stereotyping large swaths of the population
• Strategies for intervening constructively in social conversations with like-minded peers when these conversations veer into contempt and ridicule for people who hold other political views.
Braver Angels is America's largest organization that brings conservatives and progressives together on equal terms to understand our differences, find common ground where it exists, and help the country we all love find a better way.
For questions or more information, contact The Rev. George Maxwell or Jeannie Mahood (gmaxwell@cathedralATL.org; jmahood@cathedralATL.org, 404-365-1031).
---
Sunday School for Adults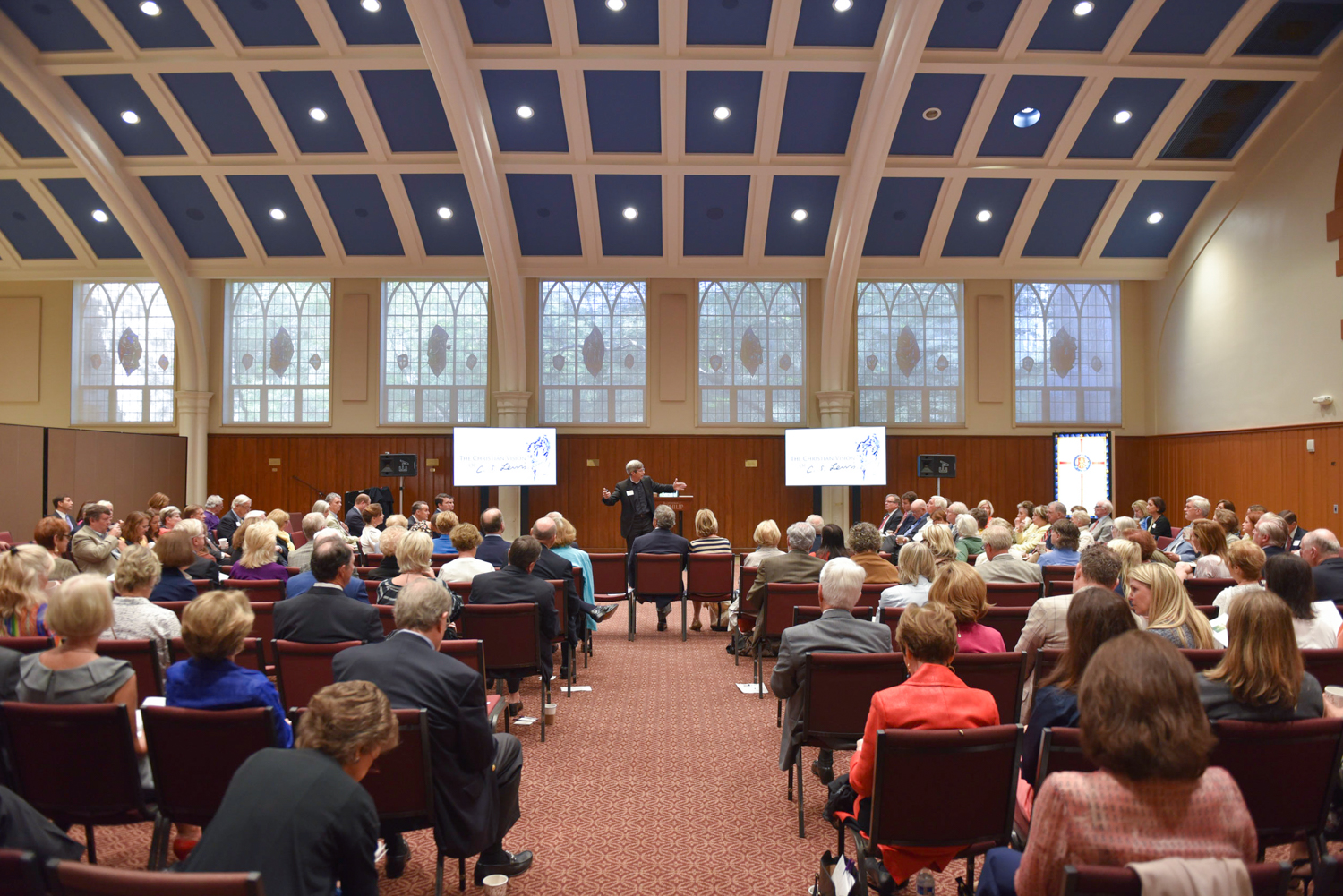 Old Fashioned Sunday School meets every Sunday at 10:10 a.m. to discuss topics of general interest to the Cathedral community. All are welcome. You will find a light heart, warm welcome, and good coffee!
Being With: The Road to Reconciliation
Begins Sunday, September 17

In May of this year, Dr. Vivek Murthy, the United States Surgeon General, issued an Advisory calling attention to the public health crisis of loneliness, isolation, and lack of connection in our country. The Rev. Samuel Wells, Vicar of St. Martins-in-the-Fields in central London, has argued that the first step we might take in dealing with this predicament is to change the way we think about God from one who works for us to one who wants to be with us. Canon Maxwell will lead a discussion that looks more deeply at Murthy's diagnosis and the healing remedy that Wells prescribes.
Murthy discusses his warnings about isolation, loneliness, and lack of connection in his book Together: The Healing Power of Human Connection in a Sometimes Lonely World (NY: Harper Wave, 2020)
Wells introduces many of his ideas about being with in his book Humbler Faith, Bigger God: Finding a Story to Live By (Eerdmans: Grand Rapids, MI, 2022)(Oxford: Wiley-Blackwell, 2015).
Copies of both books may be purchased in the Cathedral Bookstore. For more information, contact Canon George Maxwell, gmaxwell@cathedralATL.org.
Living Faith
10:10 a.m., in Room 239

Discovering Spiritual Growth with the Enneagram
Resumes Sunday, September 17

The Enneagram is an insightful, spiritual personality-typing system that offers another lens into Christian teachings and is a helpful resource for spiritual growth.
Join Canons Lauren Holder, Julia Mitchener, and Cathy Zappa as we explore what it means to live out our faith through conversation with scripture and tradition, contemporary books, and, most important, one another. All are welcome!
Young Professionals
10:10 a.m., in Room 368

Seeking God in Our Daily Lives
led by the Rev. Salmoon Bashir

Each Sunday, our Young Professionals group will gather for our new formation offering: "Seeking God in Our Daily Lives"
During our time together, we will explore the story of our Christian faith and how we participate in that larger story. Scripture is God's grand story and helps us to make sense of our individual stories as we live to align our lives with God. We will faithfully engage with scripture as we endeavor to be co-participants in God's desire for us in the world.
Enjoy Biblical Greek!
1:15 p.m., Room 239 and on Zoom
Open to beginners, this class includes long-term members who translate using grammar aids, lexicons and commentaries, enjoying how the Greek text reveals nuance and depth in scripture.
First-time visitors can drop-in and need no previous knowledge of Greek. Newcomer classes begin with alphabet and pronunciation practice prior to translation. For more information, contact the Rev. Dr. Thee Smith, 404-365-1093.

---
Adult Education During the Week
Tuesdays
The Dean's Men's Bible Study (7–8 a.m.)
Resumes September 26
This group meets every Tuesday morning in the Chapter Room, September through May, to read and study scripture, to share faith stories, and to support each other in prayer. Sam Candler, the Dean of the Cathedral, usually leads the group; all men are invited, whether Cathedral members or not. Contact Jeannie Mahood, jmahood@cathedralATL.org, for more information.


Early Morning Women's Bible Study (7–8 a.m.)
Resumes September 19
All women are welcome to this group led by Canon Lauren Holder; drop in when you can. Contact Canon Holder, lholder@cathedralATL.org, for more information.
Wednesdays
The Dean's Women's Bible Study (10:45–11:45 a.m.)
Resumes September 27
This group meets Wednesday mornings in the Chapter Room, September through May, to read and study scripture, to share faith stories, and to support each other in prayer. Dean Candler usually leads the group and coffee is available. All women are invited, whether Cathedral members or not. Contact Jeannie Mahood, jmahood@cathedralATL.org, for more information.


Eat Your Word Bible Study (noon–1 p.m.)
All are welcome to this weekly Bible study, led by Canon Cathy Zappa in Room 239. Please bring your lunch and be ready for a lively conversation! Click here to join via Zoom.
Thursdays
Thursday Evening Book Study with Canon Julia Mitchener (6:00 p.m.)


Tracy Kidder's 2023 New York Times Bestseller Rough Sleepers tells the story of a doctor who founded a medical practice for the homeless citizens of Boston. Kidder's writing is compelling and highly narrative. Her sharing of the complex issues that have created our nation's affordable housing crisis and the personal stories of those most impacted challenges and inspires readers to greater personal engagement.
The Rev. Canon Julia Mitchener will lead a four week study of Rough Sleepers on Thursday evenings at 6 p.m. beginning on Thursday, September 14. Join us in the Cathedral Bookstore for light bites, fellowship, and good conversation about things that matter. For more information or to sign up, please contact Canon Mitchener at julia.mitchener@cathedralatl.org.
---
Monthly Group
Thursday Morning Men's Group
First Thursday of every month
8 – 9 a.m., Chapter Room

The Thursday morning men's group meets on the first Thursday of every month (unless otherwise indicated) for breakfast, discussion, and fellowship. All men are welcome! Each session stands on its own, so come when your schedule permits. For more information, contact Canon George Maxwell at gmaxwell@cathedralATL.org.
---
EfM: Education for Ministry
Thursdays, 10 a.m. and 7 p.m.
Education for Ministry (EfM) is a four-year program of the School of Theology of the University of the South, Sewanee, Tennessee. Participants commit only one academic year at a time, to participate in weekly, facilitated seminars that combine lesson discussion, theological reflection, worship, and community formation. Over the course of the four years, students study the Bible, church history, and theology, while reflecting on ministry and developing a wonderful spiritual community. A few spaces are available for an EfM class that begins January 5. For more information and registration procedures, contact Canon Cathy Zappa, 404-365-1043.