Higher Education Scholarship Fund
Cathedral Scholars
We each have God-given abilities that need to be nurtured and developed, and education is one of the most powerful ways that we can thrive. The Cathedral Scholars program aims to provide financial, vocational, communal, and spiritual support to members of the Cathedral of St. Philip's community who seek to further their educational goals. The Cathedral's community is far-reaching and includes members of the Cathedral parish, Cathedral staff and their immediate family members, and the larger Cathedral community, including its many parochial entities.
What does it mean to be a Cathedral Scholar?
Financial Support: We are accepting requests up to $5,000 per year for tuition, books, required equipment/supplies, and other expenses at an accredited college, university, or trade school, undergraduate or graduate studies. Awards will be paid directly to the designated academic institution. Requests outside this scope may be considered on a case-by-case basis.
Vocational, Communal, and Spiritual Support: A supportive community is integral to education success.

Each Scholar will have an assigned Committee Liaison who will be the Scholar's primary contact throughout their educational experience. In addition to providing support and prayers for the Scholar, this Liaison can connect the Scholar with Cathedral parishioners who may serve as vocational resources.
At the beginning of each semester, the current Scholars will meet virtually with the Cathedral Scholars Committee.
Each summer, the current Scholars will gather for an in-person networking event with Scholar alumni, the Cathedral Scholars Committee, and supporters of the program.
Scholars are prayed for regularly in the Prayers of the People at the Cathedral of St. Philip.
Application Process
Timeline: The Cathedral Scholars Committee reviews applications each spring and fall, and scholarships are awarded annually on a need basis. The deadline for the next round of scholarships is May 30, 2021 at 5pm.
Criteria: Qualified applicants are encouraged to apply based on the following criteria:

Financial need: Combined annual gross income of the applicant or the applicant's parents should not exceed $75,000
Student character: Applicant should demonstrate integrity, responsibility, and kindness
Academic performance: Examples include grade point average and rigor of courses taken
Extracurricular activities: Examples include school, church, community activities and after school / summer employment

Application: Applicants must submit their full application no later than May 30, 2021 at 5pm to be considered for a 2021 scholarship. Please note, the following attachments are required to complete the application:

Completed application form
Cover letter composed by the applicant including 250-500 word personal statement (Tell us who you are!)
Current school transcript
One letter of recommendation addressing the applicant's character

Reporting: At the end of each year, Scholars will provide a brief report on the year and how the funding was utilized. Upon receipt of a satisfactory year-end report, Scholars may be eligible to apply for renewed funding for the following year.
Committee Description
Cathedral Scholars and alumni can email the committee at any time to submit their reports, prayer requests, or any other information which needs to be reviewed by the Cathedral Scholars Committee.
Committee Member Responsibilities
Review applications twice a year to select new Scholars and renew current Scholars
Serve as a Committee Liaison for current Scholars (each Committee Member will take turns in rotation)
Conduct exit interviews with graduating Scholars
Prepare end of semester care packages for all current Scholars (may include a spiritual component)
Write thank you notes to donors who have supported the Cathedral Scholars Program
Engage alumni by offering a seat on the Committee to graduating seniors
Committee Liaison Responsibilities
Check in with your assigned Scholar on a regular basis (every 4-6 weeks)

Ask how the committee can be praying for them
Solicit feedback from Scholar – example include areas where they need funding, connections that they need us to make, and programs or events they would like us to consider for scholar participation
Send a birthday card to your Scholar each year
Alumni Engagement: Check in with Scholar occasionally to see if they have accomplishments/achievements/news we can celebrate (new job, marriage, etc.)
Meet Our Scholars!
The Cathedral of St. Philip is excited to introduce our Cathedral Scholars—Nicole Baños, Leslie Coronel, and Rachel Woods! We are so grateful for the thoughtful work of the Higher Education Scholarship Committee: Nancy Beane, Lyons Brewer, Lindsey Hardegree, the Rev. Nate Huddleston, the Rev. Lauren Holder, Amy Rudolf, the Rev. Juan Sandoval, and Rick Tyler. Thank you! Thanks too for the generous donors (make a donation here) who have made it possible for us to partner with these impressive young adults in pursuing their goals—and to David Rocchio, always making a difference behind the scenes.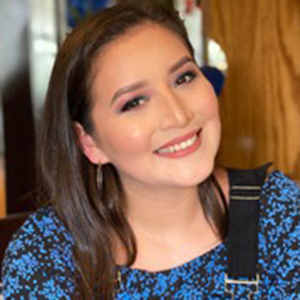 Nicole Baños: Rising senior at the University of Georgia, studying food science and technology. Nicole was a leader in the Hispanic service at the Cathedral while in high school. Now she serves on the Vestry of the Episcopal Center at UGA.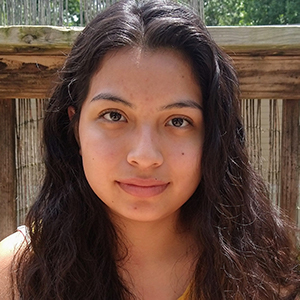 Leslie Coronel: Rising freshman at the University of the South. Leslie is a first-generation high school graduate, now looking forward to being a first-generation college graduate as well. She hopes to study English and creative writing.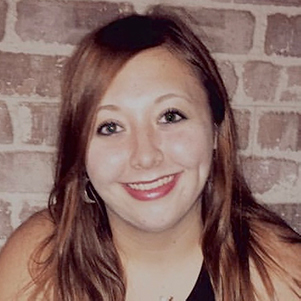 Rachel Woods: First year graduate student at Georgia State University, studying English rhetoric and composition. Rachel participates in the Cathedral's young professionals group and volunteers with our youth.