The Rev. Salmoon Bashir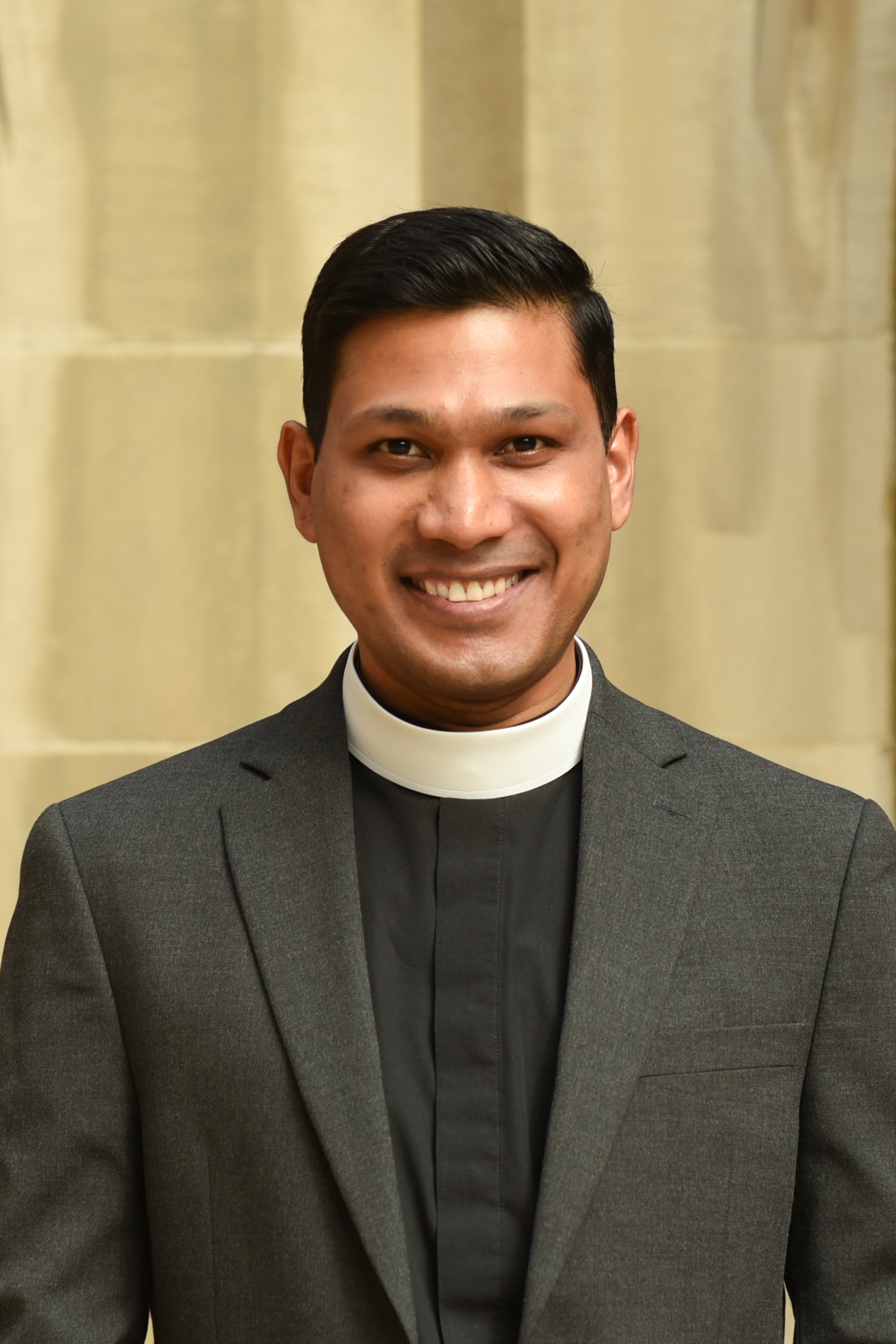 The Rev. Salmoon Bashir joined the Cathedral staff in April of 2023. Salmoon is from Pakistan with over a decade of experience providing thoughtful leadership in diverse, multicultural, and multi-faith spaces in the US, Pakistan, Iraq, the UK, and the Republic of Georgia. After working in the oil and gas industry in the Middle East as a Project Engineer, Salmoon changed his paths and served alongside the Archbishop of Canterbury in the Community of St. Anselm at Lambeth Palace in London. Later on, Salmoon moved to the Republic of Georgia to serve as the Assistant Pastor in a multicultural and multidenominational church.
His call to the ordained ministry in the Episcopal Church brought him to Atlanta. He earned a Master of Divinity degree with a Certificate in Episcopal-Anglican Studies (as well as with Chaplaincy Concentration) from Emory University in 2022. Upon graduating, Salmoon worked as the Chief of Staff for Fearless Dialogues, an organization facilitating hard, heartfelt conversations in the United States and around the world.
In June 2023, Salmoon was ordained to the Holy Orders of Priesthood and currently, he is serving as the Curate for the Ecumenical and Interreligious Relations at the Cathedral. Salmoon is actively involved in the life of The Episcopal Church and is a part of various ecumenical and interreligious dialogue committees and events, representing the Church nationally and internationally. Salmoon is married to Mari who is also a graduate of Candler School of Theology and works in a faith-based nonprofit organization.