Choral Service Recordings

For the simplest access to choral service recordings and more from the Cathedral, download the Cathedral of St. Philip app!
---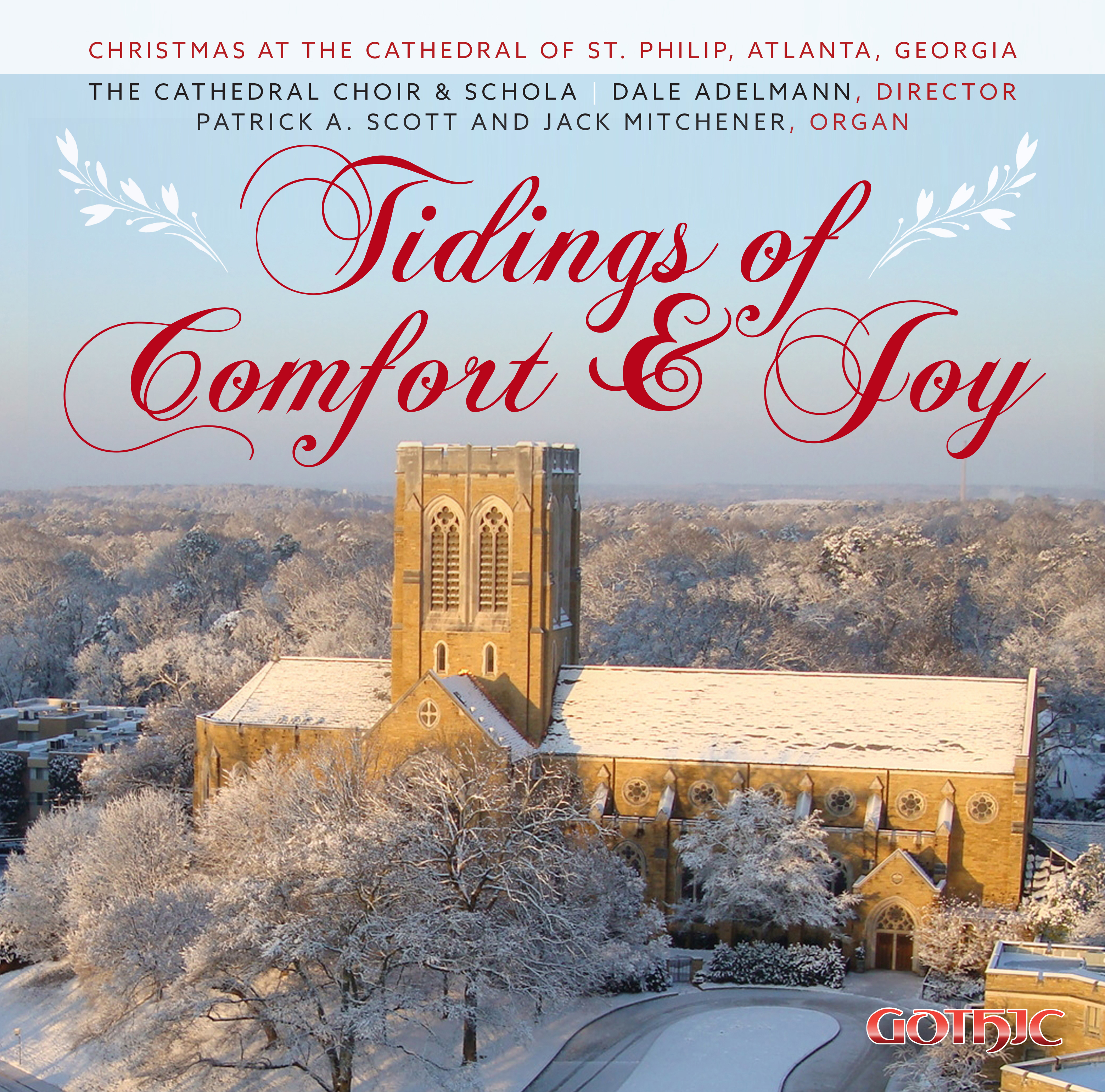 Unless otherwise noted, choral services are sung by the Cathedral Schola.
Sunday, February 9, 2020
4 p.m. Choral Evensong for the Feast of Absalom Jones
Robert Lehman, Preces & Responses in A flat
Bryan Kelly in C
Spiritual, arr. William Dawson, Ain-a that Good News
Spiritual, arr. Carl Haywood, There is a balm in Gilead
Sunday, February 2, 2020
4 p.m.
Candelmas Procession and Choral Eucharist for the Feast of the Presentation of Our Lord
Orlando Gibbons, Nunc dimittis (Short Service)
Palestrina, Missa Brevis
Johannes Eccard, When to the temple Mary went
Sunday, January 26, 2020
4 p.m. Choral Evensong for the Feast of the Conversion of St. Paul
Bernard Rose, Preces & Responses
Herbert Howells, Winchester Service
William Mathias, Let the people praise thee, O God
Edward Bairstow, Save us, O Lord
Sunday, January 5, 2020
4 p.m. Choral Eucharist for the Eve of the Feast of the Epiphany
George Malcolm, Missa ad Praesepe (Mass at the Crib)
Herbert Howells, Here is the little door
Oliver Tarney, The wisemen and the star
Sunday, December 22, 2019
4 p.m. Christmas Festival of Nine Lessons and Carols
"Once in royal David's city" (Irby)
Carson Cooman, Adam lay ybounden
Harold Darke, In the bleak midwinter
"Lo, how a Rose e'er blooming" (Es ist ein Ros entsprungen)
arr. Ralph Vaughan Williams, The great forerunner of the morn
arr. Paul Halley, Huron Carol
"On this day earth shall ring" (Personent hodie)
Cecilia McDowell, Now may we singen
arr. David Willcocks, God rest you merry, gentlemen
Bob Chilcott, The Shepherd's Carol
Herbert Howells, Here is the little door
arr. Simon Preston, I saw three ships come sailing in
arr. Dale Adelmann, Of the Father's love begotten (Dvinum mysterium)
John Tavener, God is with us
"O come, all ye faithful" (Adeste fideles, stanzas 1-4)
Sunday, December 1, 2019
4 p.m. Advent Procession with Lessons and Carols (Cathedral Choir)
The Great O Antiphons
Richard Marlow, Matin Responsory
"Lo, he comes with clouds descending" (Helmsley)
Ben Parry, Adam lay ybounden
"Creator of the stars of night" (Conditor alme siderum)
Francisco Guerrero, Rorate caeli
"Come, thou Redeemer of the earth" (Puer nobis)
arr. Dale Adelmann, Lo, how a Rose e'er blooming
"O day of peace that dimly shines" (Jerusalem)
"Comfort, comfort ye my people" (Psalm 42)
arr. David Schelat, The Angel Gabriel
Anton Bruckner, Ave Maria
"Ye who claim the faith of Jesus" (Raquel)
Herbert Howells, Magnificat (St Paul's Cathedral)
Francis Pott, Balulalow
"O come, O come, Emmanuel" (Veni, veni Emmanuel)
Sunday, November 24, 2019
4 p.m. Choral Evensong for the Reign of Christ
Paul Halley, Preces & Responses
William Mathias, Jesus College Service
Alexander L'Estrange, Let all the world in every corner sing
Ralph Vaughan Williams, O clap your hands
Sunday, November 17, 2019
4 p.m. Choral Evensong for the Feast of St. Hilda of Whitby
Thomas Tomkins, Preces & Responses
Thomas Tomkins, First Service
William Byrd, Prevent us, O Lord
Thomas Ford, Almighty God, which hast me brought
Sunday, October 27, 2019
4 p.m. Choral Evensong for the Feast of St. Simon and St. Jude
Paul Halley, Preces & Responses
Alec Roth, Hatfield Service
Paul Halley, Bring us, O Lord God
Richard Lloyd, The Windows
Sunday, October 20, 2019
4 p.m. Choral Evensong for the Feast of St. James of Jerusalem (Schola and Choristers)
Craig Phillips, Preces and Responses (St. David's, Roswell)
Roland Martin, St Paul's Cathedral, Buffalo, in D
Edward Bairstow, Let all mortal flesh keep silence
Ralph Vaughan Williams, O how amiable are thy dwellings
Sunday, October 13, 2019
4 p.m. Choral Eucharist for the Feast of St. Philip (Cathedral Choir)
Louis Vierne, Messe Solennelle
David Conte, "In heaven soaring up" from Three Mystical Hymns
Sunday, October 6, 2019
4 p.m. Choral Evensong for the Feast of William Tyndale
Richard Ayleward, Preces and Responses
John Hilton the Younger, Short Service in Gamut
Henry Purcell, Thy Word is a lantern unto my feet
William Mundy, O Lord, the maker of al thing
Sunday, September 29, 2019
4 p.m. Choral Evensong for the Eve of the Feast of St. Michael and All Angels (Cathedral Choir)

Craig Phillips, Preces and Responses (St. David's, Roswell)
Craig Phillips, St. Luke's, San Antonio
Simon Lole, Angels
John Stainer, I saw the Lord
Sunday, September 15, 2019
4 p.m. Choral Evensong for the Feast of the Holy Cross
Richard Ayleward, Preces and Responses
Thomas Tallis, Short Service
Giovanni Maria Nanino, Adoramus te, Christe
Thomas Tallis, Salvator mundi I
Sunday, September 22, 2019
4 p.m. Choral Evensong for the Feast of St. Matthew, Apostle and Evangelist
Richard Shephard, Preces and Responses
Charles Villiers Stanford in A
Herbert Howells, Thee will I love, my God and King
Charles Wood, Hail, gladdening Light