Youth Volunteer Opportunities
Below are some youth-friendly volunteer opportunities for outreach and service hours from our community partners and the Cathedral's parochial entities.
Buckhead Christian Ministries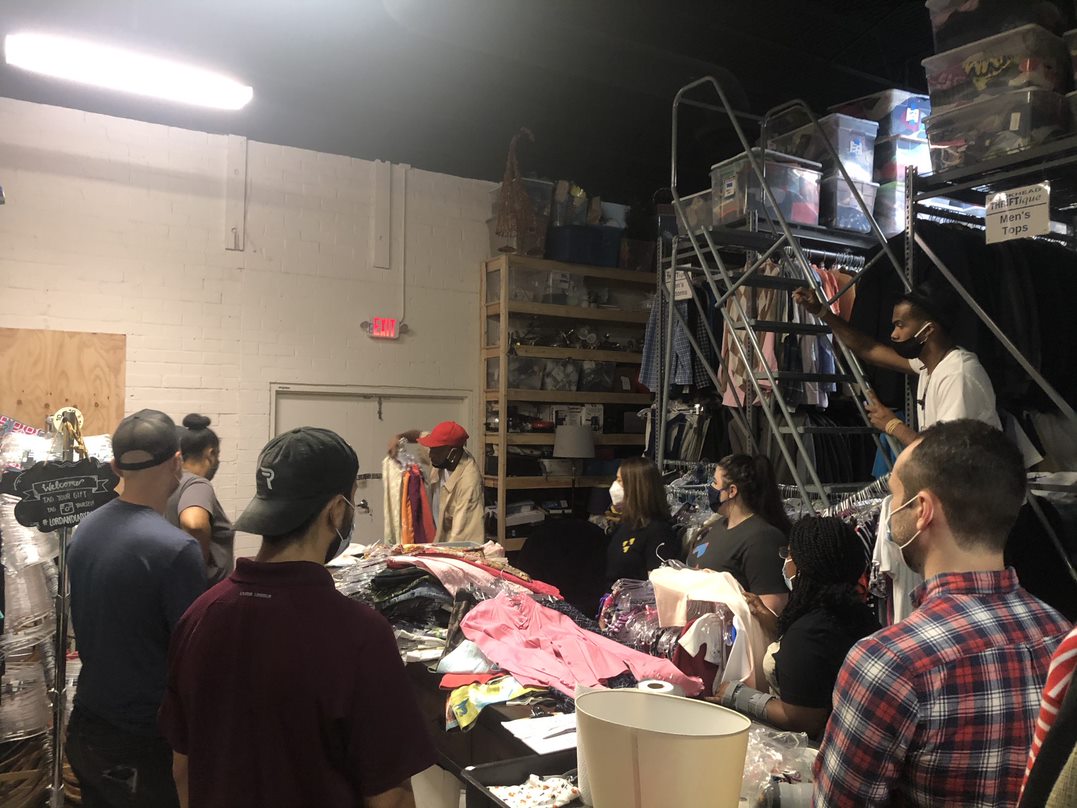 Adults 18 years or older can volunteer in any area at BCM and will need to attend a Volunteer101 to get plugged in and hear about the different service areas. Youth ages 13 years old to 17 years old are able to volunteer at THRIFTique if they are accompanied by an adult (21 years or older). BCM is also happy to host small groups (up to 10 people) for a shift at THRIFTique, if a group of students with an adult wanted to serve. At THRIFTique, volunteers typically help with sorting and organizing the store. Our shifts there are Tuesday – Saturday from 9:30AM to 6:30PM.
Anyone who wants to volunteer in a group of 6 or less, can sign up here. For groups of more than 6, please e-mail volunteers@bcmaltana.org. Please note that the adult that would be coming with the student(s) would be the one to sign up on our Volunteer website, and they will be prompted to add guests to their registration for the shift.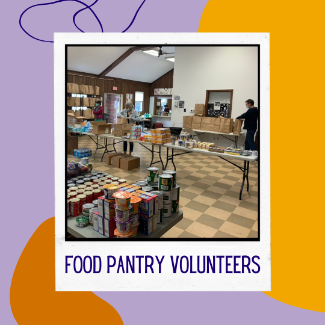 General volunteer opportunities at Intown Collaborative Ministries can take up to 9 volunteers on Tuesdays, Fridays, and Saturdays from 9:30 a.m.–12:30 p.m. for help in their food pantry. The minimum age to volunteer during pantry hours is 11 with an adult. For youth 13-16 they ask for a 3:1 youth to adult ratio, and 16 and up can volunteer on their own. Younger groups can volunteer during "pack-out" events for hygiene kits or snack packs for homeless outreach.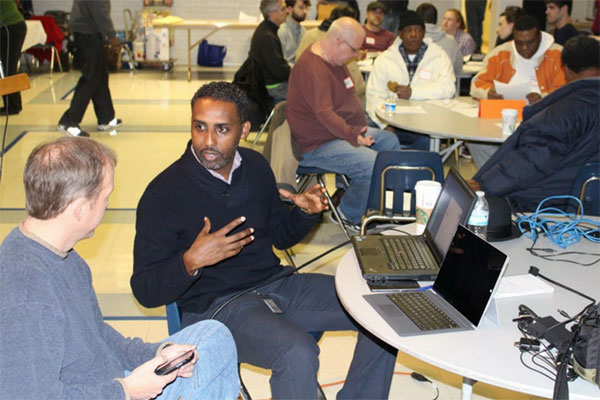 The Crossroads Housing Team is seeking volunteers weekdays between 9 a.m. - 2 p.m. to help serve neighbors impacted by COVID-19 complete and submit applications for rent/utility assistance. This application is for the City of Atlanta's COVID-19 Emergency Housing Assistance Program.
Volunteers may choose to to assist over the phone and/or in person. The application is online, so volunteers need to possess basic computer skills and keep information confidential.
To volunteer, email Sydney Tucker at
stucker@crossroadsatlanta.org
and specify if you want to help neighbors in person or over the phone, and what days/times are best for you! Minimum age: high school.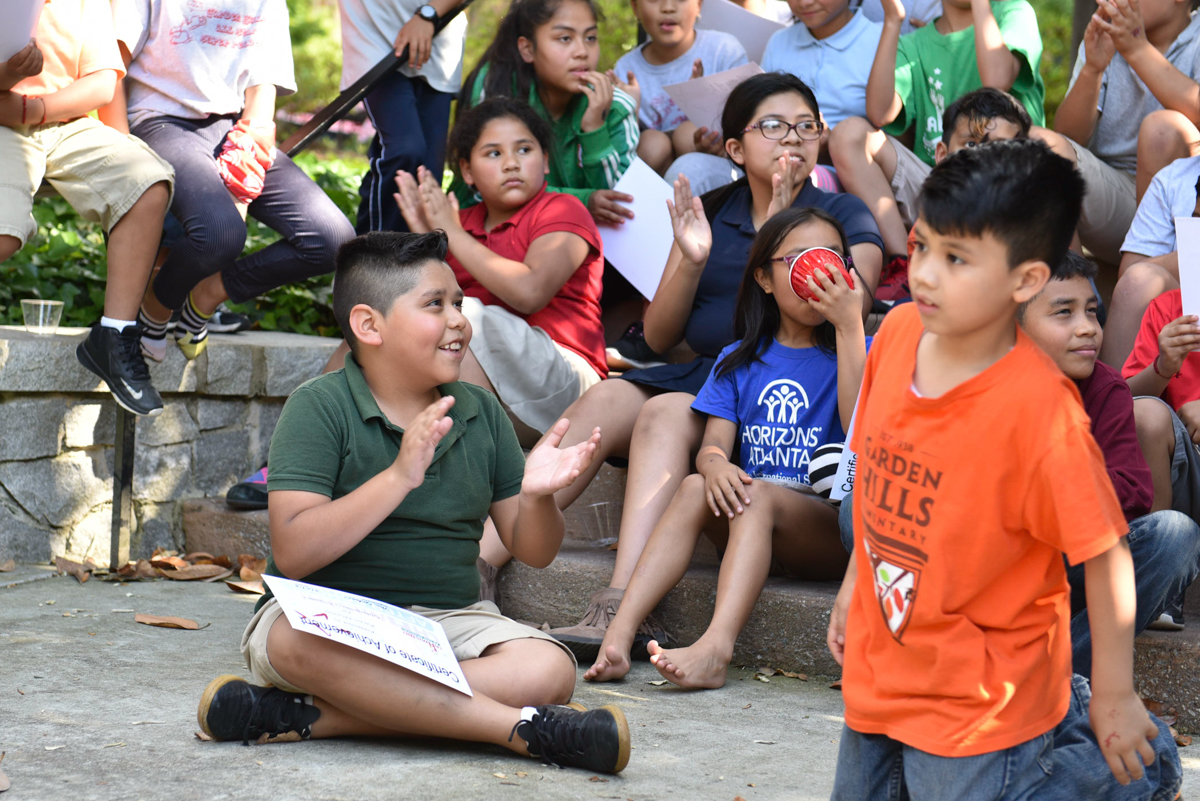 Afterschool Tutoring
LaAmistad is seeking volunteers who can offer elementary age homework help at one of our after school program locations. Volunteers work alongside a staff teacher and parent liaison. No Spanish or education experience required. Volunteers have the flexibility to choose a schedule that works best for them. We prefer that volunteers commit to 2 hours per week with an assigned student, each being a 1 hour session between the hours of 3:00pm and 6:00pm, Monday - Thursday. Available days and times vary by location.
All volunteers must:
Be 14 years of age to volunteer alone. Students under 14 years old are eligible to volunteer with a parent or chaperone that volunteers with them in the classroom.
Volunteers under the age of 18 must have a parent/guardian sign a volunteer wavier.
Volunteers 19 and up are required to submit a background check. Click here to begin your Background Check If you are asked to provide a Good deed code simply enter X47WZIL
Volunteers are required to complete a volunteer orientation. Click here to sign up for your volunteer orientation or email info@laamistadinc.org.



To review our LaAmistad Afterschool volunteer handbook please click here -

Volunteer Afterschool Handbook
Short on time but still want to help out? Sign up to volunteer as a Mystery Reader at select LaAmistad Afterschool locations. Mystery Readers bring joy and interactive learning to LaAmistad Afterschool students via ZOOM. Email rdepasquale@laamistadinc.org to sign up!

Youth can put together hygiene kits and donate them to Church of the Common Ground for distribution. Contact Church of the Common Ground to schedule a drop off.

Our needs are working the sales floor and register. Youth must be 15 years old or older. There are 2 shifts Monday – Saturday from 10 a.m.–1 p.m or 1–4 p.m., and Sundays from 9 a.m.–1 p.m. Contact Cory Lites to sign up!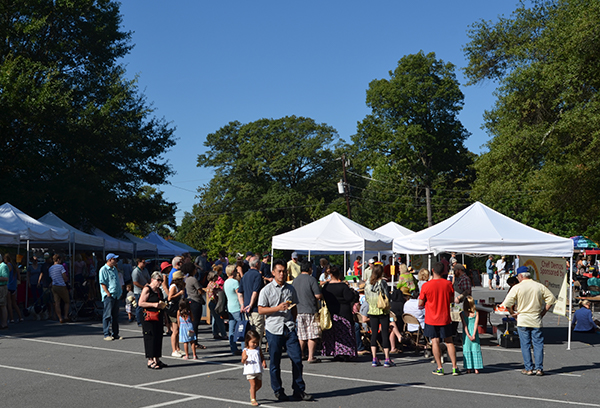 Youth volunteers can be greeters at handwashing stations, distribute signs, count inventory, or help with set up and breakdown. Shifts are typically 2 hours starting at 7 a.m. Youth ages 11+ can volunteer with a parent present and 16+ can volunteer on their own.Contact Nancy Qarmout to sign up!