Children's Ministries
Godly Play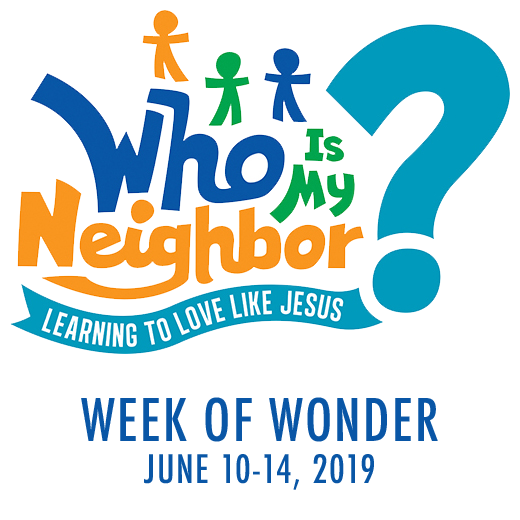 We believe that children of all ages growing up in the church are formed as much outside the classroom as within it. Helping parents to access age-appropriate ways to participate in and reflect on our liturgical life, our sacred stories, our call to Christian service, our charge to share the Good News, and our shared spiritual life is essential to our ministry with children.
The Anglican liturgy is the cornerstone of our identity as Episcopalians and participation in the liturgy is an essential part of children's Christian formation. Children are always welcome in church, children's chapels follow the structure of the Liturgy of the Word before children join their parents for Eucharist, and our Sunday School classes are organized to reflect the pattern of gathering, story, response, prayer, feast, and dismissal found in our communal worship.
Godly Play is at the heart of our Sunday morning classes and the Godly Play philosophy permeates all that we do with children and families at the Cathedral. In short, that means that we take children and their relationship with God seriously and seek to provide both space to foster encounters with God and the language necessary to make meaning of those experiences. Within the Godly Play classroom, the Biblical narrative is lovingly presented to children using beautiful materials with an invitation to step into each story with awe and wonder. Children are then allowed time to respond to and reflect on their experience of the story.
Seasonal celebrations are occasions for both Christian fellowship and service for children and their families. We take care to mark both the secular and liturgical year with events such as the beginning of the school year back pack blessing, Halloween costume blessing, Advent wreath making, St. Nicholas celebration, Christmas present collection and wrapping, Lenten family services, and Week of Wonder, our Vacation Bible School. EYSeedlings, a junior youth group for fourth and fifth grade students, meets monthly to engage in more Christian fellowship.
Sign up for Sunday School here.
EYSeedlings
EYSeedlings is a space reserved for 4th and 5th graders to support their faith journeys and encourage growth. It is an opportunity for older elementary school children to share in fellowship, deepen their relationship with God and explore new ways of worship. EYSeedlings meet monthly on Sunday evenings from 4-6. Sign up here.
LaAmistad Afterschool program at the Cathedral
Are you looking for a way to be involved in the broader community in 2017? Join us as we build our new LaAmistad Afterschool program at the Cathedral. Volunteer opportunities include tutoring students from Garden Hills Elementary, providing a healthy afterschool snack for approximately 30 children, and serving as a Godly Play storyteller.
LaAmistad Afterschool at the Cathedral meets on Mondays and Wednesdays from 3-5 p.m. while school is in session.
Click here to learn more about LaAmistad or to register as a volunteer tutor »
---