Music for Young Children
Allegro, Musikgarten, and Chorister Programs
For children through age 8. Information on the Chorister choir for older children is here.
The Music Department and Children's Ministries jointly sponsor Allegro: Music for Young Children, for children through age 8, using the Musikgarten curriculum. We also offer the Allegro Choir for kindergarten, first, and second grades, and the Chorister Program for third through twelfth grades.
Using play, movement, singing, and instruments, Allegro and Musikgarten classes help younger children develop musical skills and knowledge as well as an appreciation for music. Children and their parents find this to be a wonderful introduction to the music program at the Cathedral.
Participants need not be members of the Cathedral of St. Philip. All classes are taught by Brenda Pruitt, Cathedral Choir member, licensed Musikgarten instructor, and music therapist. Classes are held in the Allegro room, downstairs next to the choir room.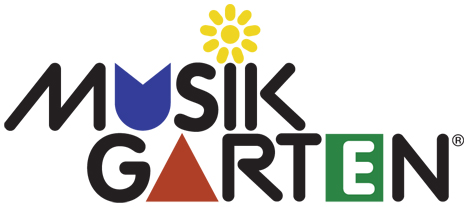 Classes – Summer 2019
Click here to register your child (infants through age 8) for the Summer Allegro/Musikgarten Program.
Open to children from birth through age 5. Caregiver attends with the child/children up to age 3. All classes have been reduced to $100 for first child, $70 for each additional child. To get a second Family Kit for the additional child, pay the full tuition price.
Not sure what we do in our Musikgarten classes? Come join us for free demonstration classes on May 28, 29, and 30 at 11:15. Bring lots of friends and experience the fun of music!
Allegro Musikgarten for Children to Age 5
Tuition includes Family Music Kit with CD and a 24-page family activity book
Class options:
Tuesdays, 11:15 – 11:45 a.m. (May 28—August 13)
Wednesdays, 11:15 – 11:45 a.m. (May 29—August 14)
Thursdays, 11:15 – 11:45 a.m. (May 30—August 15)

Classes will not meet during Week of Wonder VBS, June 10-14
Click here to register your child (infants through age 5) for the Summer Allegro/Musikgarten Program.
For more information about music for young children and Musikgarten at the Cathedral, contact the Allegro Choirmaster, Brenda Pruitt, at 404-788-0960 or brenda.pruitt@comcast.net.
For more information about the Cathedral Chorister program (grade 3 and up) or the adult choirs, contact the music office at 404-365-1050 or tgunter@cathedralATL.org.
About the Musikgarten curriculum
The Program
Musikgarten offers a comprehensive, sequential plan for the musical development of your child from birth through beginning piano. Each of our courses stands on its own and fits the developmental needs of the child, while also preparing the child for future success in classes for older children. Class time is educational, fun, and purposeful.
The Curriculum
Musikgarten's programs are based on meeting the developmental needs of children as they grow. Favorite songs, stories, and dances are revisited throughout each curriculum, building on what each child has mastered and enjoyed, and making successful learning easier. Very young children are the focus of Family Music for Babies and Family Music for Toddlers while Cycle of Seasons and Music Makers: At Home in the World are the curricula for 3- to 5-year-olds.
Musical play activities
Nurture children's ability to develop language and participate in dramatic play within a musical context.
Develop listening, focused attention, imagination, creativity, and self-expression.
Features
Singing, chanting, moving, focused listening, musical games.
Exploring musical instruments, creative movement, and storytelling.
Family packets for each season of the year. Packets include outstanding CDs, instruments and/or activity cards, and a parent activity bool.
Family Involvement
In addition to caregiver participation in the classes, families are urged to use their family packets to engage in musical play at home. This will create moments of bonding as well as enhance educational and developmental progress.
A letter to parents from Brenda Pruitt »