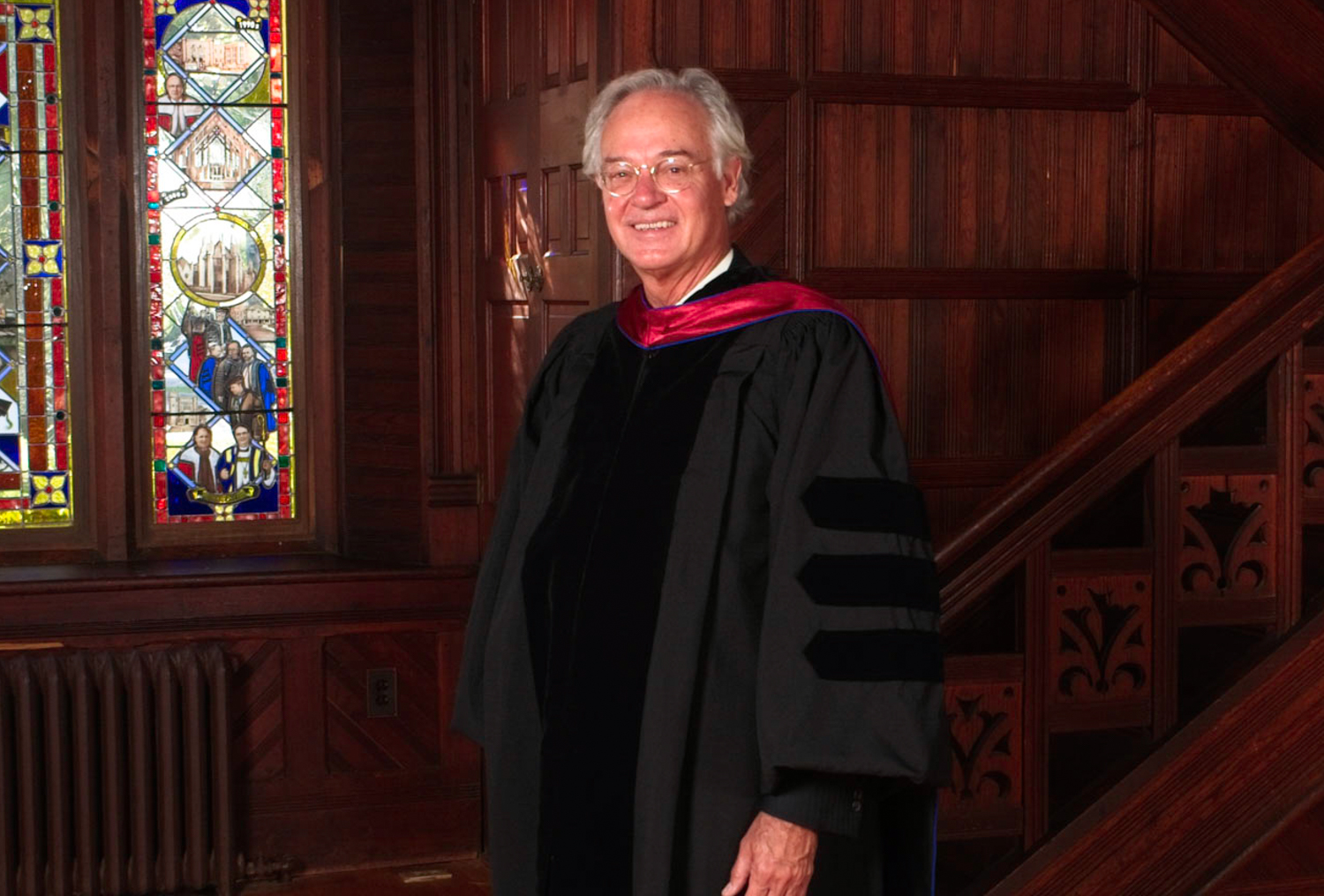 The Very Rev. Sam Candler, Dean of the Episcopal Cathedral of St. Philip in Atlanta, was awarded an honorary Doctor of Divinity degree by the University of the South last month for his "exemplary willingness to take on the hard soul work of Christian responsibility and carry on that work faithfully and lovingly," particularly in his lifelong devotion to faithful parish ministry.
With a B.A. degree, cum laude, from Occidental College, and an M.Div. degree, magna cum laude, from Yale University Divinity School, Sam Candler loves the lively community and diversity of parish life. He has served as Dean of the Cathedral of St. Philip for the past 23 years, previously serving in parishes throughout Georgia and South Carolina. An amateur pianist, he had intended to become a jazz musician before he was called into the priesthood. Thus, he values the role of music in prayer, and has served on Liturgy and Music Committees in several dioceses. Besides his love of scripture and bible study, he also loves the outdoors; he continues to fish, hunt, hike, and observe the stars as much as possible. He speaks regularly on the role of religion in matters of science and environmental sustainability.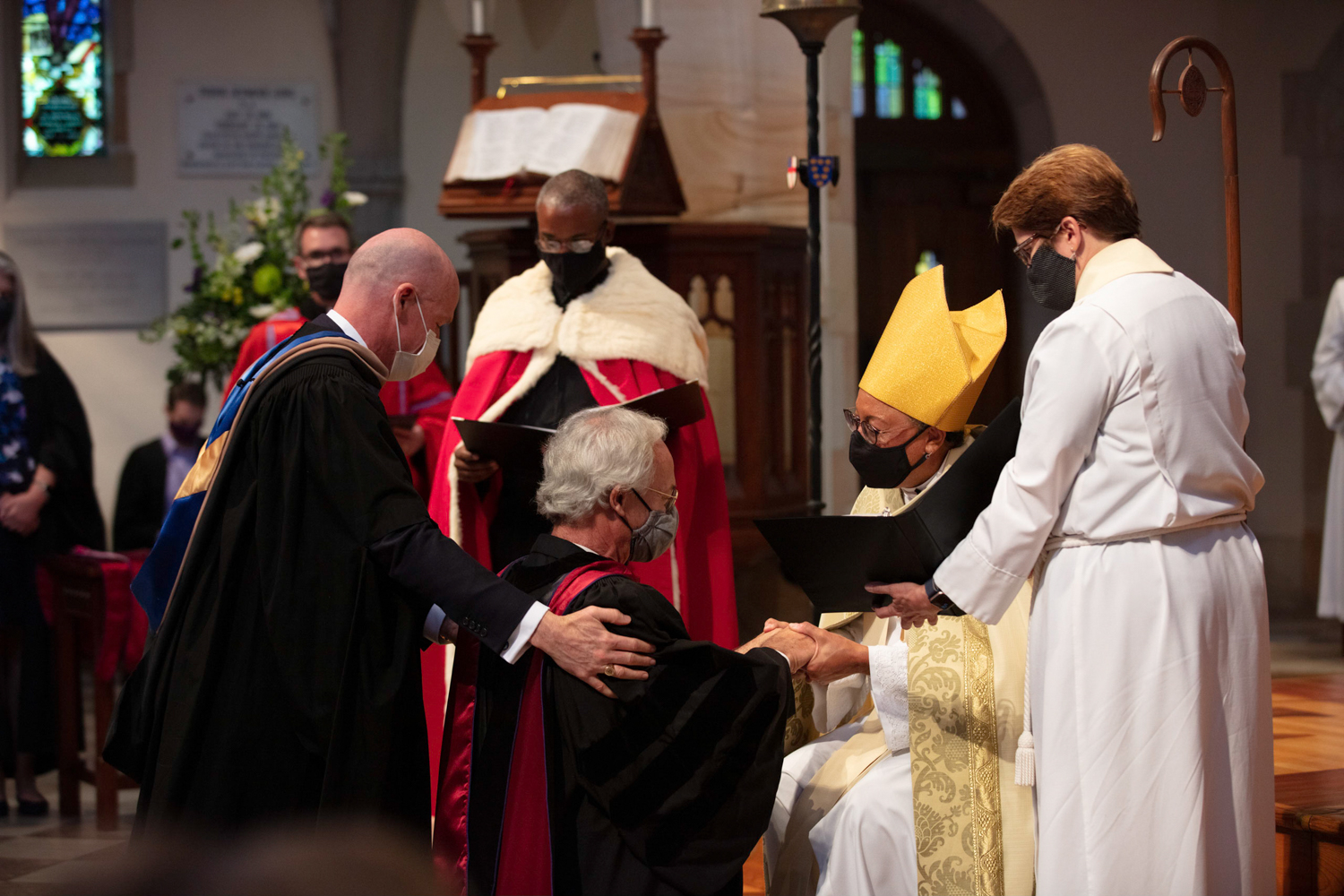 The Very Rev. James Turrell, who was installed as Dean of the School of Theology at Sewanee during the same service at All Saints' Chapel in Sewanee, Tennessee, remarked that Candler is a "true son of the South" who has "labored devotedly under the burden of its peculiar history." Turrell also said that throughout his career in a variety of parishes, Candler has had an "elegant, compelling, and accessible voice of . . . Good Faith and the Common Good."
Candler thanked the Sewanee community at a gala dinner following the service: "I have given my ordained life in the Episcopal Church to parish ministry, over and over again; and, for me, Sewanee, and the University of the South, are the epitome of parish ministry. It is holy life. Faithful people, through thick and thin, learning and living with each other, in the presence of grace and in the presence of God, are what parish ministry is."
Also recognized for their exemplary work in the Episcopal Church were Quintin E. Primo III, Board Chair of the Church Investment Group, and Thomas Murray, University Organist and Professor Emeritus at Yale School of Music and the Institute of Sacred Music.
---