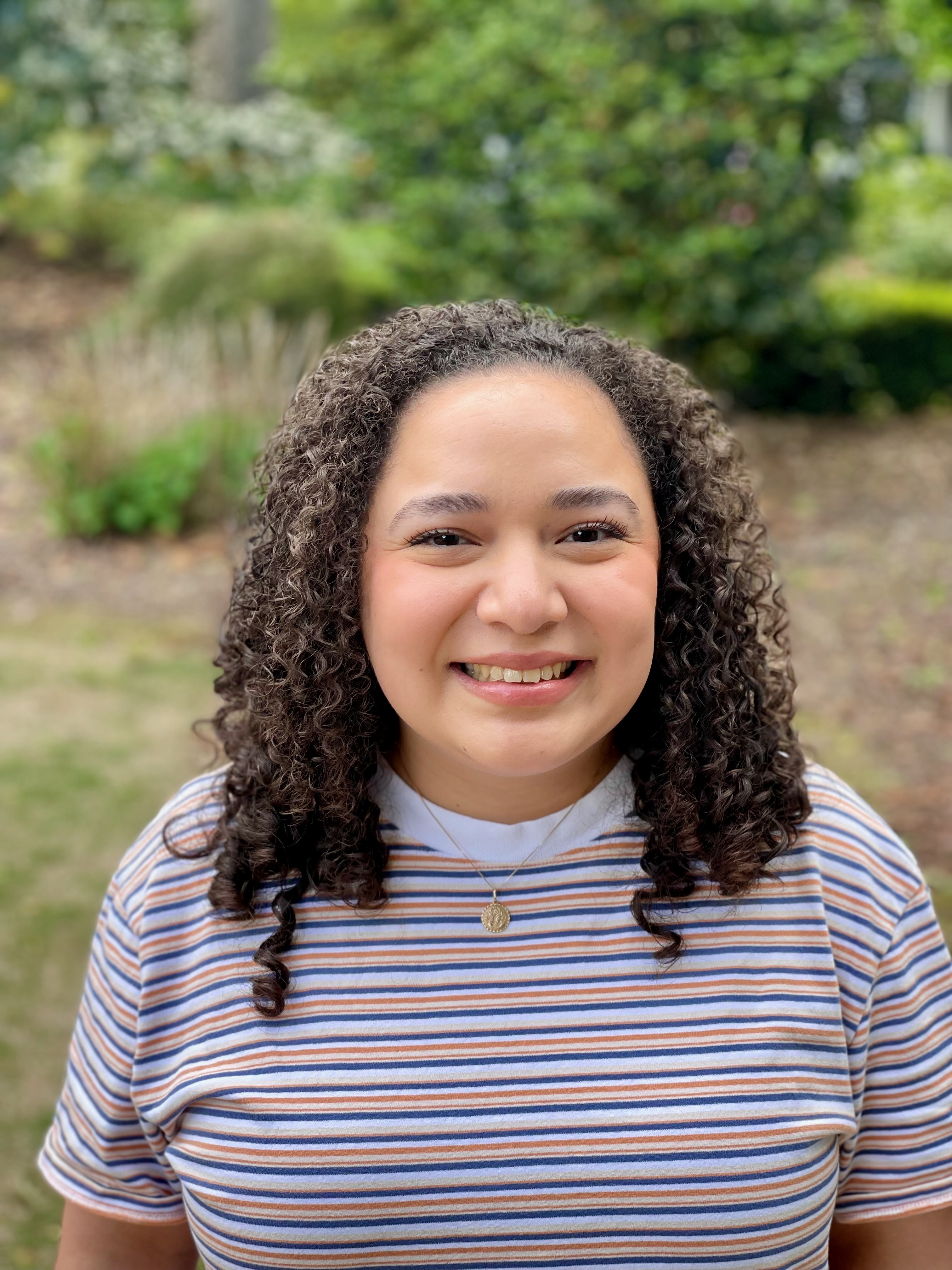 My family and I started regularly attending La Santa Eucaristía at the Cathedral of St. Philip over 18 years ago. We had no way of knowing the immeasurable impact the Cathedral would have on our lives. We would come to share our most precious memories at the Cathedral and become part of a community that feels more like family. Now, several years since the first time we sat in the pews of Mikell Chapel, I am pleased to have the opportunity to pledge and give back to the Cathedral community.
I am honored to support the Cathedral's lasting legacy that cultivates and supports its parishioners and broader community, creating an environment where people from all walks of life are welcome and celebrated. I believe this legacy is best reflected in the people that make it possible for me – for all of us – to worship and feel the warmth and love of God in such a special place.
Every Sunday at the Cathedral I, as well as many others, look forward to being greeted at the doors of Mikell Chapel by Mr. Rod Bunn and Mrs. Karen Bunn. Mr. Rod meets everyone with a welcoming smile, guiding parishioners to their seats, and makes sure the service runs smoothly. Mrs. Karen and her mighty organ fill the chapel with preludes and hymns that signal the start of the service. Her music breathes life into our Sunday worship. They are cherished members and vital parts of the community attending La Santa Eucaristía. I feel incredibly lucky to know them.
Padre Juan, our leader and guide through the Gospel, has been essential in cultivating the community that worships in Spanish. He elevates our voices in and outside of Mikell Chapel. For example, he creates space to celebrate traditions from our Latin American culture, like Dia de la Virgen de Guadalupe (a cultural celebration for the apparition of Mary to San Juan Diego in Tepeyec, Mexico in 1531) or our Christmas Posada (a Christmastime celebration that retells and honors the Nativity story). He encourages us to participate and lead throughout the service by being lectors, sharing what we're thankful for, or offering a prayer. Padre Juan has brought together a community that is always willing to offer their support in times of celebration and hardship.
I also feel fortunate to know, by my definition, two "celebrities" of the Cathedral community: David Rocchio and Dan Murphy! They helped guide me through my Stewardship and Communications internship in the summer of 2017. I came to understand the complex inner workings of the Cathedral, and sincerely value the time, care, and effort that goes into maintaining it. Their dedication to the parishioners and Cathedral does not go unnoticed. I consider them friends and mentors, and we are all blessed to know them!
This season, I pledge to support the many staff, clergy, and parishioners that make the Cathedral the home that we know and love. I give because I hope everyone – whether they are a first-time visitor or a longtime member – can feel the love and joy that comes with being a part of the Cathedral community.
---