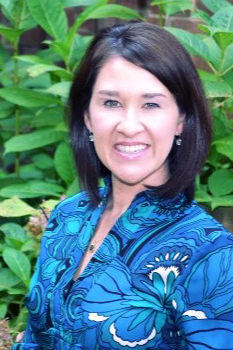 Dear Cathedral Community,
After a rigorous six-month search process facilitated by the Cathedral Preschool Director search committee and national search firm Carney, Sandoe & Associates, the Dean of the Cathedral and the Cathedral Preschool board have called Laurie Campbell to be the new Director of the Cathedral Preschool, and she has enthusiastically accepted our call.
As you know, the search process began last October when I was asked to chair the search committee and we engaged the national firm of Carney, Sandoe & Associates to assist with the search.
The search committee has worked tirelessly ever since, identifying the qualities and experience that the greater Preschool community sought in a candidate, interviewing a number of candidates from across the country, and ultimately inviting finalists for a series of on-site interviews with members of the faculty, parents, administrators, and, of course, students of the school.
During this extensive process, we met a number of wonderful candidates. It was difficult to choose among them because they each offered different talents and experience. In the end, though, Laurie emerged as the candidate that was best suited to honor the Preschool's rich history while embracing the future.
Laurie is the kind of person who naturally reflects the wonderful spirit that has for years put smiles on the faces of our children and parents. Yet, she is also the kind of person whose broad vision and deep experience will allow her to lead the school in making the kind of changes that our strategic planning process is considering as necessary for us to continue to be a leader in early childhood education.
With deep and proven experience in education, including twelve years as the Director of First Presbyterian Preschool, Laurie Campbell knows and loves the field of early childhood education. She is trained in the Orton-Gillingham approach to teaching reading, she has experience as a teacher and an administrator in both public and independent schools here in Atlanta, and she has demonstrated a sustainable passion for working with students and advocating for teachers.
Laurie understands that what we do in preschool sets our children up for success not only in kindergarten and the first grade, but also for the rest of their education journey.
She knows that "good beginnings have no endings!"
We are thrilled to be preparing for the next chapter of our Cathedral Preschool. Please join us in welcoming Laurie to our community!
Sincerely,

Teddi Bair
Chair, Cathedral Preschool Director Search Committee
Thank you, Teddi, and members of the search committee! And thank you, Laurie! God is blessing all of us!

The Very Reverend Samuel G. Candler
Dean of the Cathedral of St. Philip
---