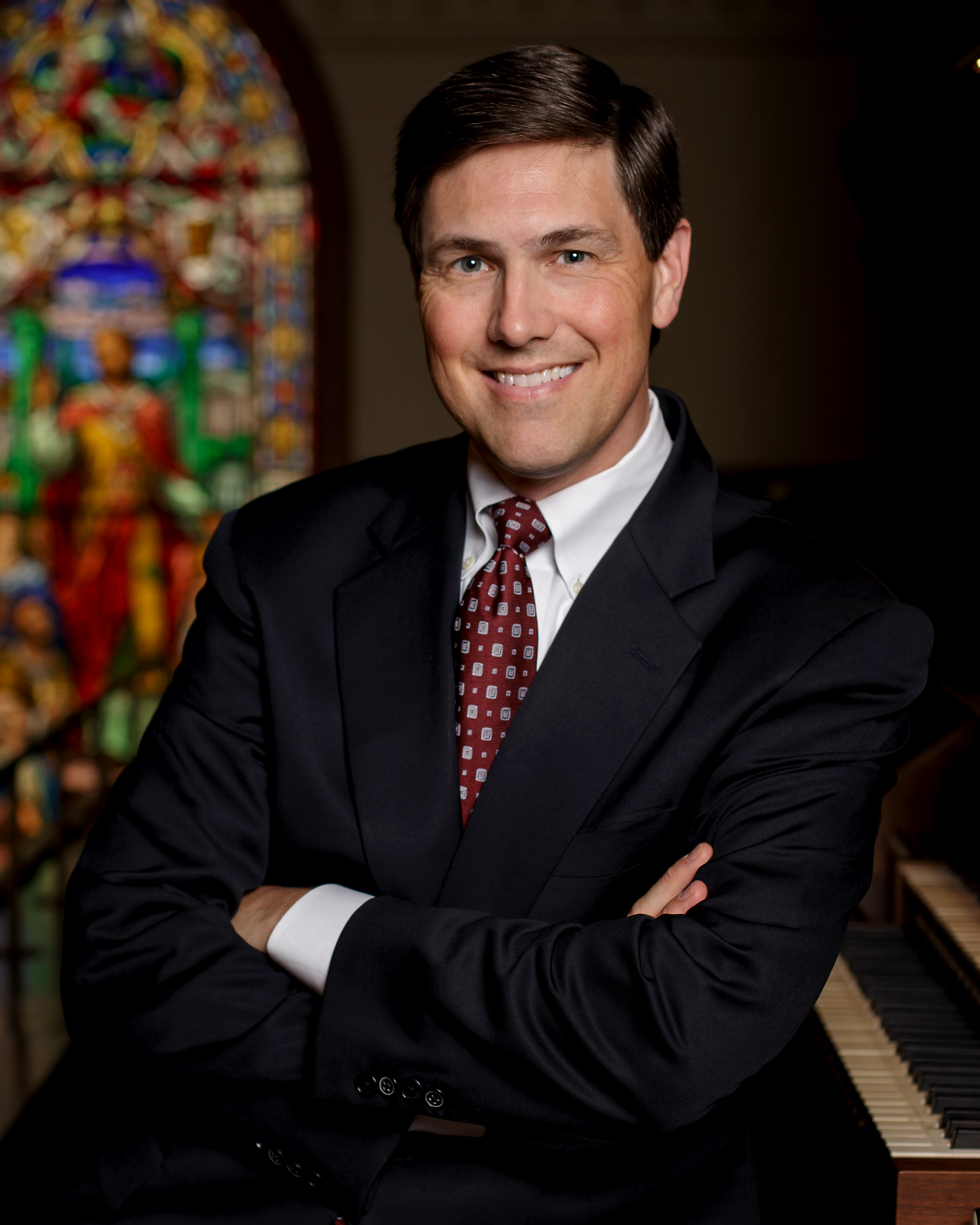 We are delighted to announce that Dr. Jack Mitchener has agreed to join the Cathedral music staff in the part-time post that David Fishburn has so magnificently filled since 1986, upon David's retirement later this summer.
Jack has more than 20 years' experience as a church musician, college professor, and concert organist, and he will continue to serve as professor of organ, university organist, chairman of the keyboard department and director of the Townsend-McAfee Institute of Church Music in the Townsend School of Music at Mercer University. He holds a doctorate in organ performance from the Eastman School of Music and studied in Paris for two years under Marie-Claire Alain. He won national and international organ competitions at a young age; has performed throughout the United States, Europe, and Asia; and has recorded several CDs. Prior to joining the Mercer University faculty in 2012, he held professorial positions at the Oberlin College Conservatory, the University of North Carolina School of the Arts (where he also served as organist of St. Paul's Episcopal Church, Winston-Salem), Salem College, and the Colgate Rochester Crozer Divinity School. He served for several years as president of the board of trustees of the Moravian Music Foundation and is dean-elect of the Atlanta chapter of the American Guild of Organists.
He and his family moved to Atlanta in June 2017, at which time he assumed duties as artist-in-residence at Peachtree Road United Methodist Church. As often as possible, Jack has worshipped at the Cathedral of St. Philip with his wife, the Rev. Julia B. Mitchener, who is an Episcopal priest, and their children, Sanders (7) and Margaret (5), who are active in the Sunday school program and Allegro Choir. We look forward to welcoming Jack to our music ministry team!
Dr. Jack Mitchener will perform the 3:15 p.m. organ recital this Sunday, April 29
Dieterich Buxtehude, Toccata in D minor, BuxWV 155
Margaret Vardell Sandresky, Movements from L'homme armé Organ Mass (1979)
Felix Mendelssohn, Sonata in F minor, Op. 65, No. 1
---