An article from the Cathedral Times
by Canon Dale Adelmann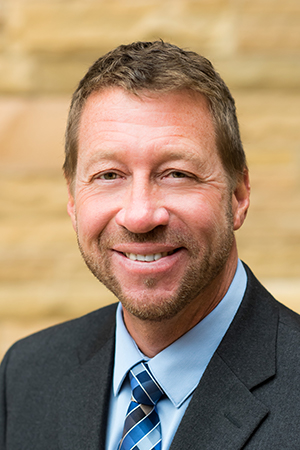 It will be no news to many of you that I view life as pilgrimage. I believe our trek toward maturity, in life or faith (or music-making!), should be dynamic, not static; and in each season of our journey, the plane of awareness and understanding in which we find ourselves at the end should probably not be the same place that we started. For many of us, the Cathedral of St. Philip plays an important role in our pilgrimage. We come together week by week to study, to listen, to contemplate, to pray, and to find inspiration for our journeys, and—if we are engaging responsibly as members of the "Body of Christ" in this place—we encourage one another in those moments, leaving inspired and strengthened for our respective paths.
Intentional acts of pilgrimage are very much on my mind this summer. The Cathedral Choir will undertake a pilgrimage to England where we will enter into the centuries-old tradition of offering the daily round of praises to God in two of England's most significant, historic cathedrals – Salisbury (July 24–30) and Durham (July 31–August 6). Any encounter with glorious architecture and art can be a deeply moving experience, of course, but singing as "choir-in-residence" is a quite different experience from merely visiting one of these magnificent buildings as a tourist, or even giving a concert there. Singing fifteen worship services in two weeks brings a deepened sense that we are part of a continuum of priests and musicians who, since pre-Christian times in the Temple, have taken time each day and honed their God-given gifts to "praise God with all their skill" (Psalm 47:7). In Durham our singing will bounce off stones that have resounded with the praises of God for more than 900 years.
Following the Choir's pilgrimage, I will embark on a personal pilgrimage, on sabbatical. Among my plans is to walk the last 300 kilometers of the ancient pilgrim route across northern Spain to Santiago de Compostela. This will be an utterly new experience for me, and I look forward to discovering whatever insights such a journey might offer.
Whether or not we travel or set aside time for the intentional purpose of making pilgrimage, however, I believe every day can be one. It has more to do with intent than activity. Do we actually expect to experience God every day? Do we anticipate and actively look for some revelation of the Divine each time we come to worship? Do we consciously "seek and serve Christ in all persons"— as we promise each time we renew our Baptismal covenant—when we interact with strangers or friends day by day, no matter how routine or mundane that interaction is? I am keenly aware of how far short I fall in maintaining this approach to life. Thankfully "I will, with God's help" is an ongoing, renewable promise, and God is a God of second chances… even "seventy times seven" chances (Matthew 18:22).
The Choir and I are deeply grateful for the generous support of friends and parishioners who have helped make our pilgrimage possible. What we ask for now is your prayers: for safety during our travels, for good health, and that we—and all who hear—may catch a glimpse of heaven as we "sing and make music to the Lord."
All are invited to experience a foretaste of the Cathedral Choir's pilgrimage on the two Sundays prior to their departure, as they offer the magnificent musical settings of Holy Communion that they will sing in England:
Sunday, July 9, 11:15 a.m.
Zoltán Kodály, Miss Brevis
Sunday, July 16, 11:15 a.m.
William Byrd, Mass for Five Voices
---