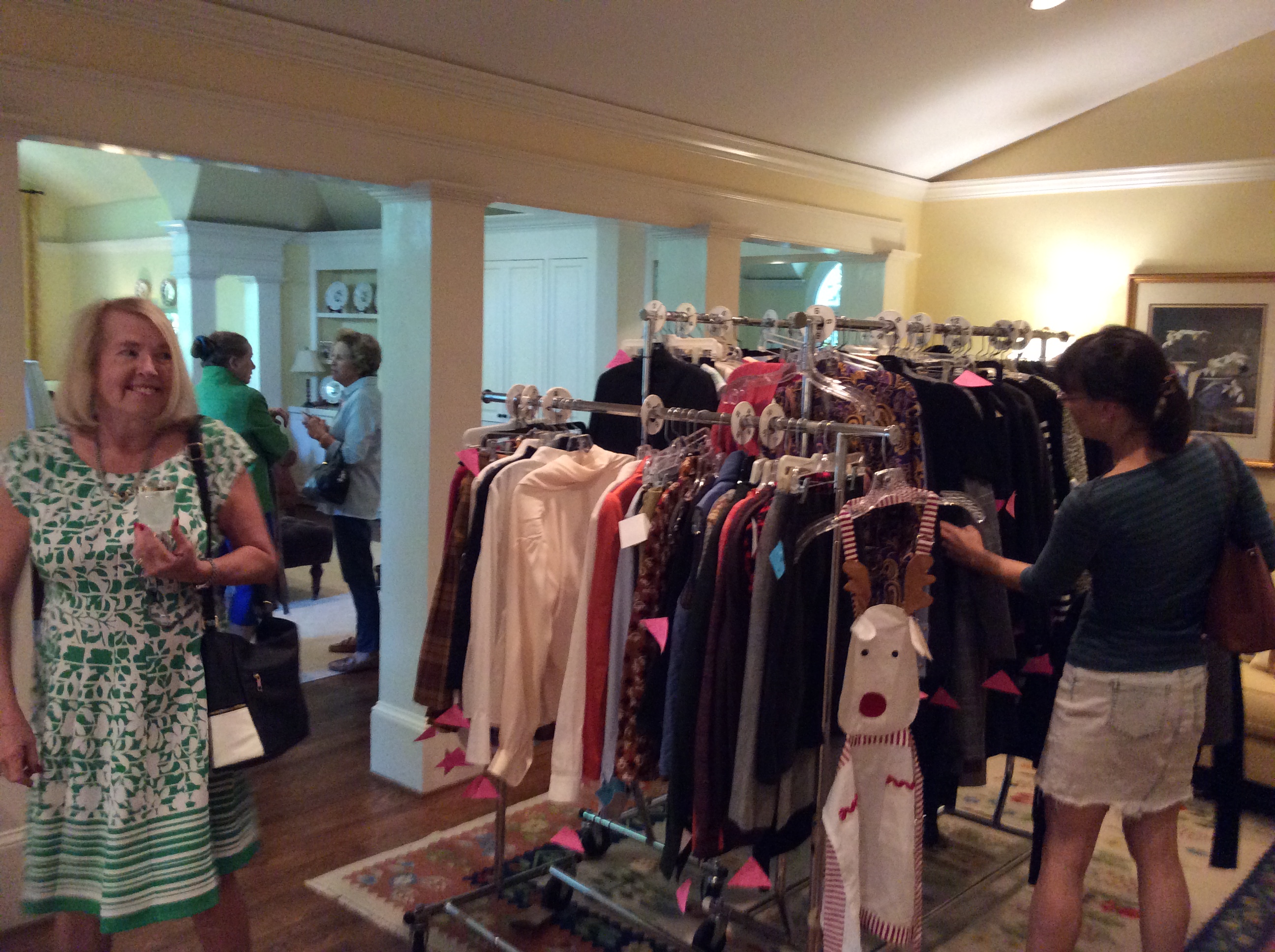 On September 18, the Cathedral Thrift House expanded northward for a one-day only trunk show at the home of a Thrift House Board member. Parishioners enjoyed shopping for couture clothing from Chanel, St. John, Worth, and Ralph Lauren; accessories from Kate Spade, Judith Lieber, and Stuart Weitzman; and both "fun" and fine jewelry. Prosecco was served and we learned a new word, fizzicality: the desire to enthusiastically hug one's friends after the consumption of prosecco.
If you were there, thank you for supporting the Thrift House through your attendance and your purchases. If you weren't there, you missed some beautiful clothing and accessories at exceptional prices.
Do not despair! There are great buys available every day at the Thrift House (sans prosecco). Please visit us to shop and to donate your gently used items. We are refreshing our sales floor with new carpet and new fixtures, and after our clearance event we would really appreciate your donations. We especially love donations of designer clothing, books (current bestsellers), small furniture pieces, and art. Please look for us at the Farmers Market later this fall when we will be featuring kitchen and home merchandise. Call us at 404-876-5440 with questions. All profits are donated to local charities; so you are doing a good thing while experiencing the inner joy of cleaning out your closets. We look forward to seeing you soon at the Cathedral Thrift House!
---