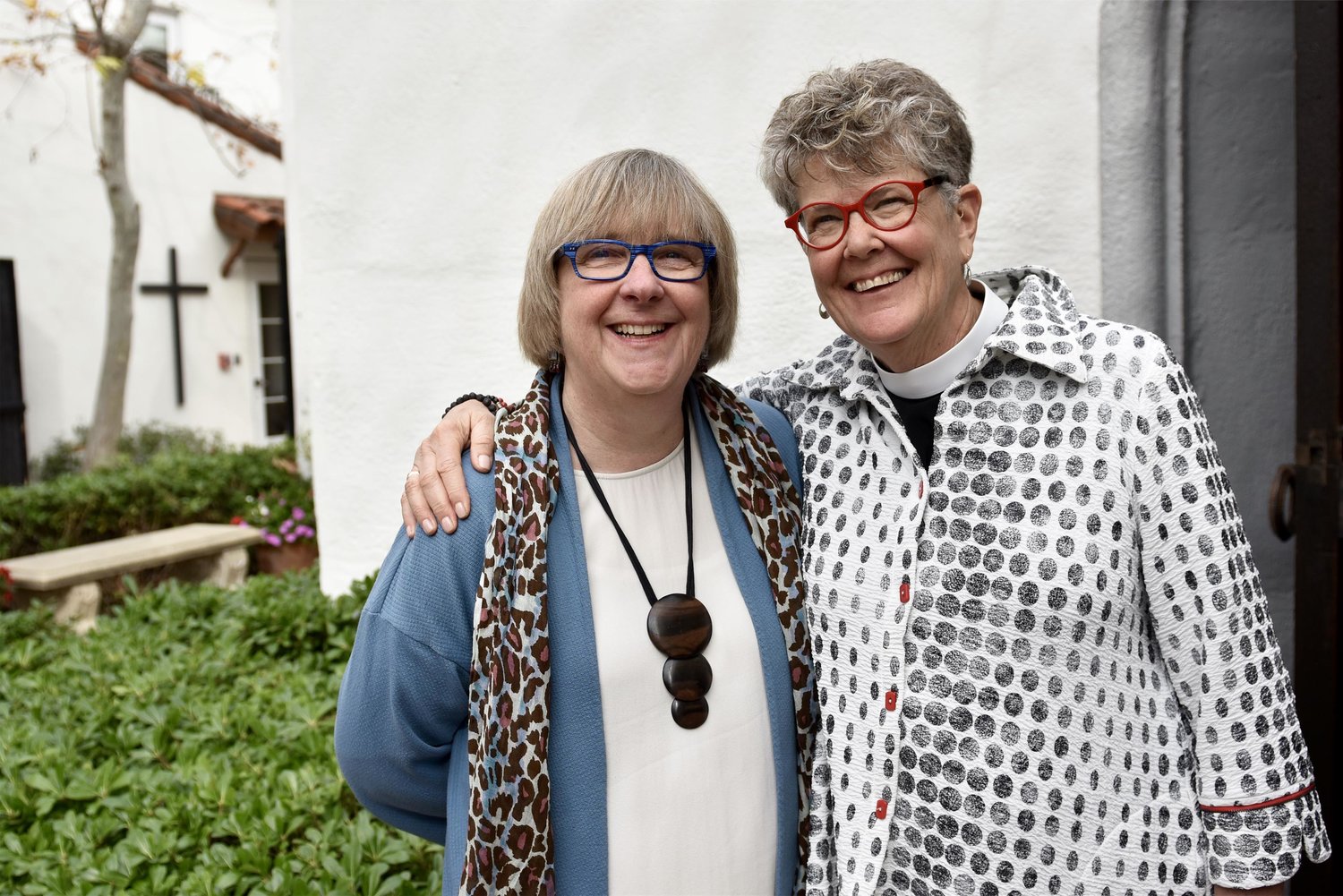 At the Dean's Forum on Sunday, April 7 at 10:10 a.m., the Very Rev. Tracey Lind and her spouse, Emily Ingalls, will speak about the spiritual insights and lessons gained from a life complicated by early-onset dementia. Tracey will also preach at the 8:45 a.m. and 11:15 a.m. services.
Tracey spent more than 30 years working for interfaith relations, social and environmental justice, sustainable urban development, arts and culture, and progressive theology. She was diagnosed with frontotemporal degeneration in 2016.
For 17 years, Tracey served as dean of Trinity Episcopal Cathedral, a thriving and diverse urban congregation, a center for arts and music, and a gathering place for those devoted to Cleveland and its future. Trinity Cathedral is part of Trinity Commons, an award-winning, environmentally sustainable, urban campus developed under Dean Lind's leadership. During her tenure, Dean Lind also led the establishment of Greater Cleveland Congregations and a number of other faith-based and civic initiatives. She also is the author of Interrupted by God: Glimpses from the Edge.
From 1989-2000, Tracey was rector of St. Paul's Episcopal Church in Paterson, New Jersey, where she led the effort to revitalize a large, multicultural urban congregation and establish the St. Paul's Community Development Corporation. Prior to entering seminary, Tracey worked for a decade in nonprofit management, city planning, and community organizing. She continues that work as a board member of a variety of nonprofit organizations, including the Episcopal Church Pension Fund, Judson Retirement Services, and Cleveland Neighborhood Progress.
A native of Columbus, Ohio, Tracey is an alumna of the Columbus School for Girls. She holds a bachelor's degree in urban studies from the Honors College at the University of Toledo, a master's of community planning from the University of Cincinnati, and a master's of divinity from Union Theological Seminary in New York.
Emily, who spent more than 20 years in commercial real estate and project management, now considers herself Chief Logistics Officer, responsible for managing a life and home turned upside down by this disease. Together, Tracey and Emily share their experiences with vulnerability, grace, and faith.
Tracey and Emily are traveling across North America sharing the insights they've gained from a life complicated by dementia. Join us in welcoming them to the Cathedral of St. Philip!
---