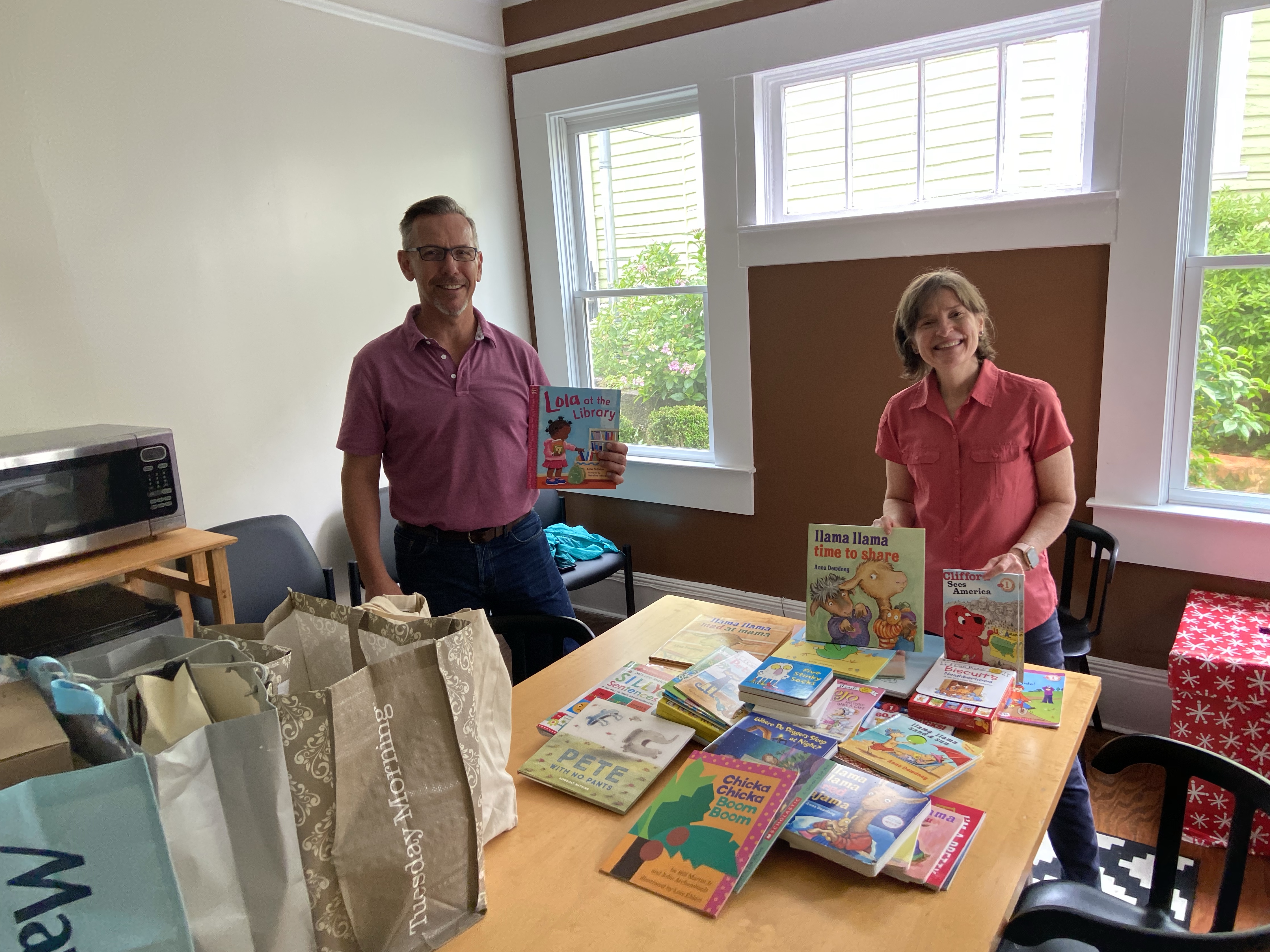 St. Veronica's Guild and the Cathedral Book Store are teaming up to reach out to children whose education was abruptly curtailed this spring –and you can help! In this photo, Emmaus House Executive Director Greg Cole and Director of Education Services Ann Fowler are seen receiving 75 books from our guild for the 40 participants of the Vision 2020 online reading program. The goal is to provide reading enrichment to rising second- and third-graders who otherwise might have no opportunity to continue academic work over the summer.
The online program is a COVID-19 response to replace the past in-person summer Children's Defense Fund Freedom Schools program sponsored by Emmaus House.
Brittany Young, a reading specialist at the Obama Academy, is one of the teachers who will be working with Vision 2020 this summer. "When students begin reading, they can make a connection with something that interests them," she said. "They also develop vocabulary and storytelling skills. It increases their creativity." Teachers will do interest inventories at the beginning of the program to learn what kind of books each child might enjoy most.
Besides daily online reading with mentors, all children will receive a book of their choice each Friday. Students who have books in their homes perform better academically.
The Cathedral Book Store has established a program to make gift cards ($10 paper backs and $15 hardbacks) easily available online at cathedralbookstore.org. Simply select 'store pick up" and the Cathedral Book Store will hold the cards for Emmaus House. Thank you!
---