An article for the Cathedral Times
by Lisa McNamara, Director of Children's Ministries
Sunday, June 26, 2022
Do you ever wonder why time went by so slowly when you were a child? And so fast now that you are an adult? I think it's because children live in the moment. I spend a lot of time planning events in the future. I do this in my personal and professional lives. I love to plan! I even make plans on how I'm going to plan. I am always looking ahead.
Two big events I plan for the Cathedral are the parish retreat to Kanuga in Hendersonville, North Carolina, and Week of Wonder, our Vacation Bible School. I spend months preparing; working out all the details and also anticipating what will go right and what will go wrong. And before I know it, both events come and go, and I feel a sense of accomplishment and relief. The past two years both of these events were cancelled due to the pandemic. And I really missed them. Summer didn't feel like summer… and the time lasted forever. I couldn't make the plans I loved because I knew they would change or be cancelled.
This year, I got glorious news that we would be able to return to Kanuga, and Week of Wonder would be back indoors and we could freely use the entire campus. All very exciting for me, and I was free to plan and anticipate all the great things ahead. Well… a week before Memorial Day (our Kanuga weekend), some hiccups started to occur. Many of our attending parishioners needed to cancel due to Covid outbreaks, our special guest speaker had a serious family emergency so he had to cancel, and the weather forecast was looking grim—all things completely out of my control. I was really feeling down and then the grace of God and the Cathedral happened. The parishioners who were having to change their plans offered to donate their reservations back to the church. This gave others the opportunity to attend. Our Dean, Sam Candler, jumped in to cover the adult programming. The weather turned out to be stunning all weekend. My "problems" were being solved, and God gave me the grace to lean in and enjoy whatever was going to happen. It was by far my best parish retreat experience. It was a beautiful, relaxing weekend. We had a cross-generational group of over 70 people, and conversations flowed. Children ran in packs and played from dawn to dusk. We were all in the moment, we were all with God. I could tell you all the wonderful things that happened, but you would still be reading this article next Memorial Day. So come and experience it for yourself; you will not regret it.
I left Kanuga feeling refreshed and recharged, ready for Week of Wonder the following week. And as Covid hiccups began, I was much better prepared. I had just experienced God's grace of what changed plans can provide. My son, Jack, also gave me great advice: "Worry about the campers, not the camp." So I did just that, I didn't worry about fancy decorations, designer snacks, and over-the-top crafts. I focused on the individuals attending. Our theme was Joseph, the Dreamer. Every morning we would begin with a Godly Play story (The Great Family, Jacob, Joseph, creating a timeline). After Godly Play, the children would take part in their "work" for the day. This included wacky games with Keith Dumke (our Director of Youth Ministries), music with Allegro choir leader Sarah Cauthen (she's amazing you should absolutely sign your children up for her classes), free play on the playground, and a deeper dive into our story of Joseph using StoryMakers curriculum, followed by a craft. The craft could be the designated craft for the day, or freestyle. The week was absolutely amazing. My favorite activity each day was sitting with the children during lunch time. They are great conversationalists. The children were happy, they made friends, they learned that God is always with us, in the good and bad times, and they all felt seen and heard. For me it was what Vacation Bible School should be. It was relaxed, calm, fun, and God was very present and so was I!
Both events were great reminders for me, that life is better when you are in the moment, with God. Time moves a little slower. I am going to spend my summer enjoying the days, maybe not knowing what my family will have for dinner until time to eat. OH! I do have BIG plans for our children this fall! I will always have some kind of plan, that's just who I am.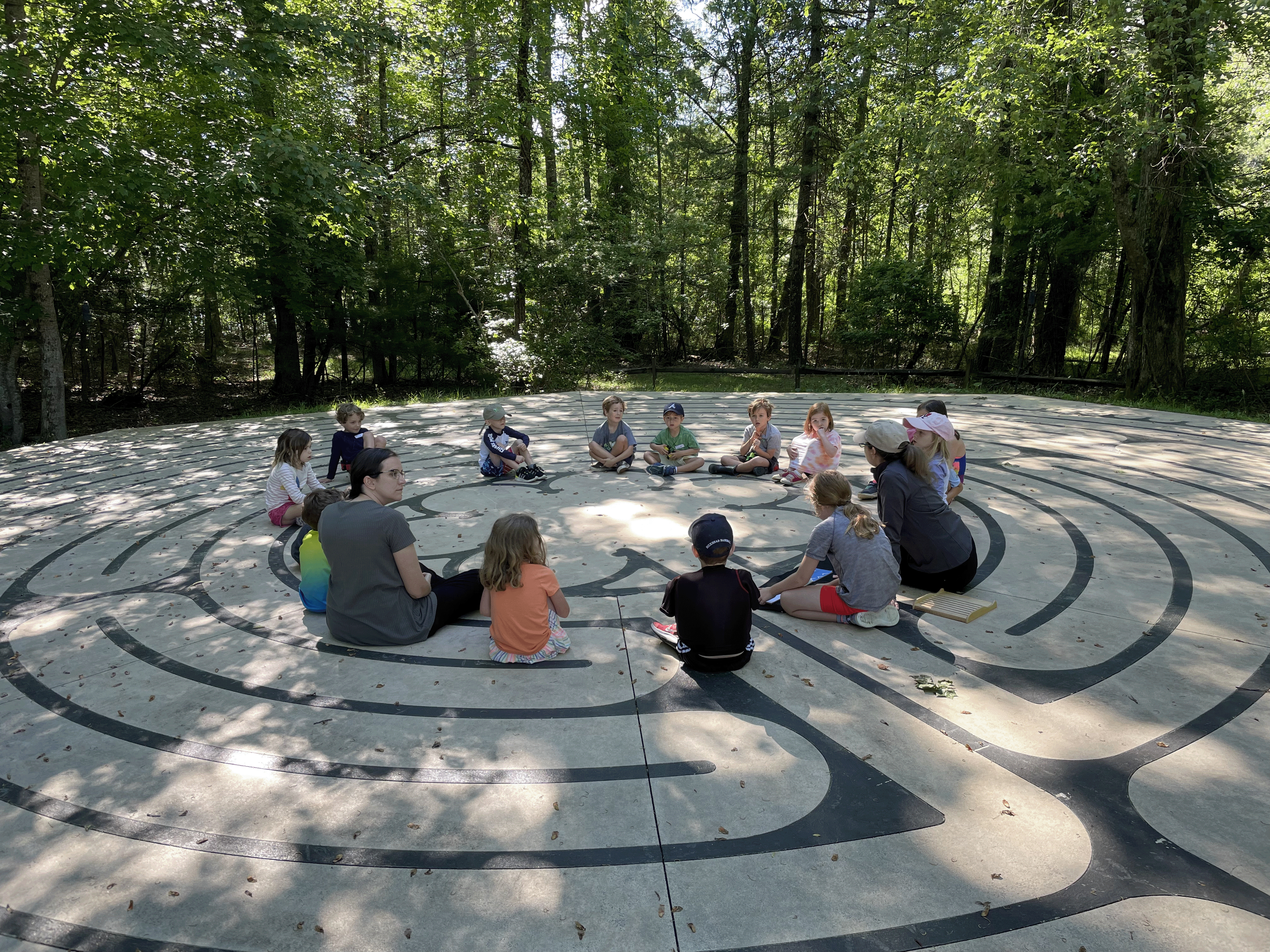 ---