The Cathedral Antiques Show is very pleased and honored to announce the Very Reverend Samuel G. Candler and his wife Barbara M. Candler, more affectionately known as "Sam and Boog" as the 2021 Honorary Chairs.
The Cathedral of St Philip has been honored by Sam's service as the Dean for the past twenty-two years. The hospitality and excellence that Sam and Boog have brought to the Cathedral can be felt inside and outside of our walls. Love, grace, excellence and hospitality are words that they live by, and the faithful staff and parishioners of the Cathedral have been richly blessed. Sam loves the lively community and diversity of parish life. An amateur and very talented pianist, he intended to become a jazz musician before he was called into the priesthood. Boog is musically talented as well, playing the dulcimer and flute with musical groups around the Southeast, and lending her talent to the Cathedral community. Boog has served on the board of the Cathedral Book Store, taught at the Cathedral Preschool and co-chaired the 2012 Cathedral Antiques Show.
Throughout the years you could find Sam and Boog dedicating their time, talent, and treasure all around the Cathedral. Whether it's Sam playing piano at our Homeless Requiem or the Cathedral Thrift House Follies, Boog's teaching our youth or Holy Eucharist Instruction, participating with the blessing of the runners July 4th at the Peachtree Road Race, or a myriad of other events, Sam and Boog's dedication and hard work is immeasurable.
Before coming to the Cathedral in 1998, Sam served five other Episcopal parishes. He also teaches Anglican theology at Emory University, and has served as trustee for several different schools, including the Berkeley Divinity School at Yale. He has lectured and preached in England, Costa Rica, Canada, and throughout the United States. Sam is active in Atlanta's interfaith community and helped develop the Faith Alliance of Metro Atlanta. Dean Candler has been a deputy to the General Convention of the Episcopal Church for nine terms, serving especially on the Liturgy and Music Committees. He and Boog are involved in many organizations outside of the Cathedral, combining their love of nature, with Sam serving on the board of the Cumberland Island Preservation Society, and Boog on the Jekyll Island Foundation.
Sam and Boog have also been blessed with other great joys in their lives: their three adult children, their spouses, and six wonderful grandchildren. We are humbled and honored to recognize Sam and Boog's dedication and service to the Cathedral in naming them as our Honorary Chairs for our milestone 50th Anniversary.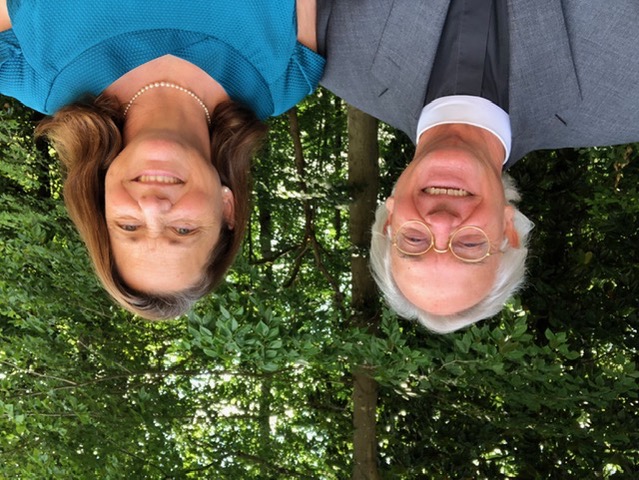 ---