By Deacon Juan Sandoval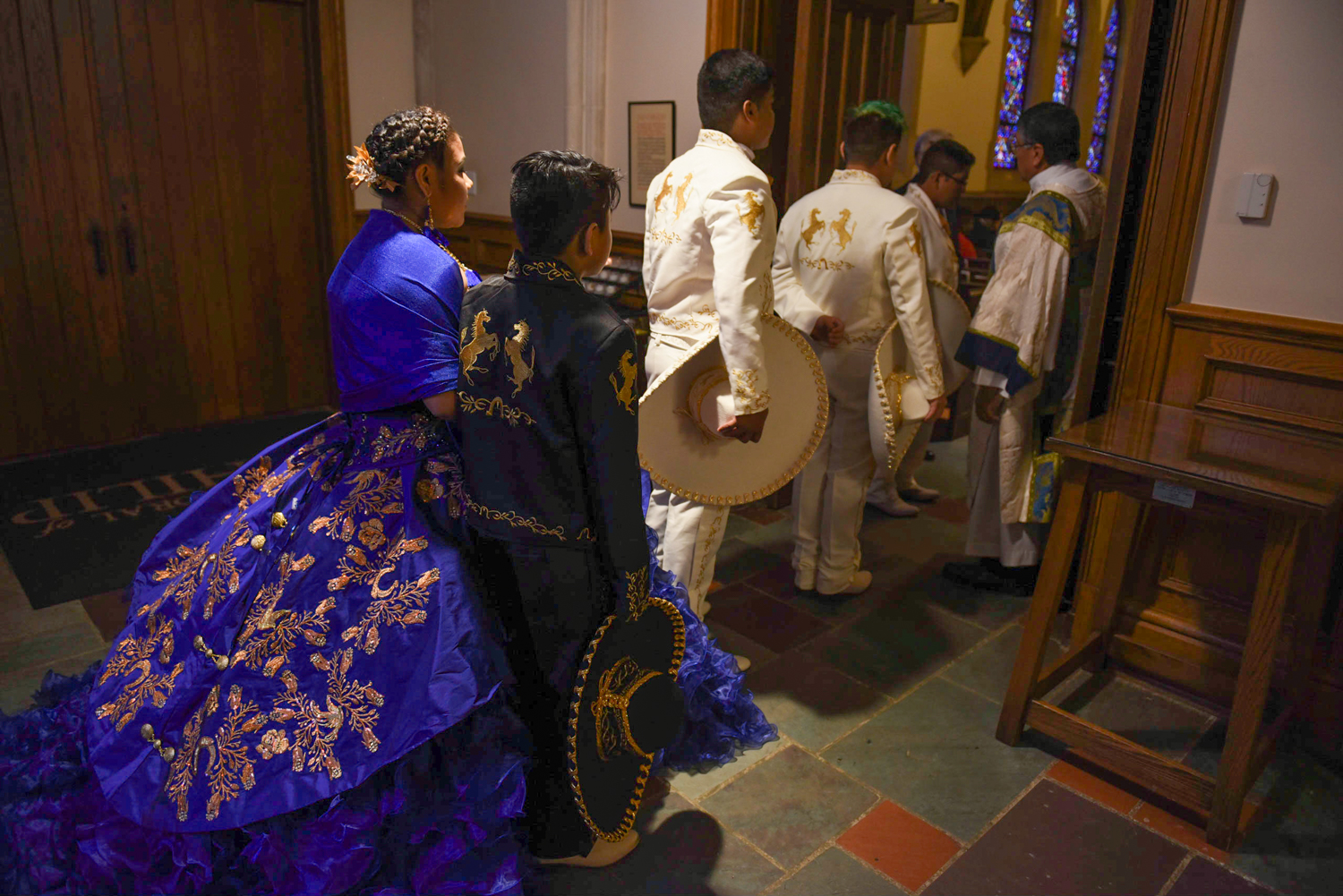 In many Hispanic countries, a celebration honoring the 15th birthday of a daughter is an important celebration of her life, for it is through this celebration that the religious service is considered the marker signifying the girl's transformation into a responsible adult. This transition is one that signifies the change in responsibilities like work, volunteerism, and a new place in the family structure. In ancient days it was also considered the age the young lady could marry.
This ceremony dates back centuries to when, in Mexico, the Spaniards conquered the Aztecs (1521) and religious traditions of the Spaniards and Aztecs were blended. The ceremony is celebrated in many Hispanic countries.
This is a rite, not unlike the sweet sixteen or debutante ball. The young lady is typically dressed in a formal and is accompanied by chamberlains and sometimes also accompanied by other young ladies. While the service is typically in a church, it can also be done in other locales. In the Quinceañera, other specific rituals take place: the girl passes down a doll to a younger sister or relative, which connotes that she is transforming into an adult with more responsibilities. Other usual gifts include a Bible (as she presents herself to God) and more recently, presentation of a ring that signifies moving to a new life with new responsibilities.
In the church service, the young lady writes a prayer and thanks God for her life, then presents her life to God. Here at the Cathedral, the Quinceañera reads aloud the prayer she has written as well as vows to the Lord. The gifts given by the Godparents and parents include a Bible, a rosary, and a bouquet of flowers. The flowers are presented near the end of the service to the Virgin Mary (icon or statue) and a prayer of intercession is said. At the end of the service all stand to sing to the Quinceañera a traditional birthday song, Las mañanitas.
The church service is usually followed by a grand social event which includes music, dancing, and food. Many extended family and friends often assist in making contributions to assist in providing all that is necessary for such a grand occasion.
---