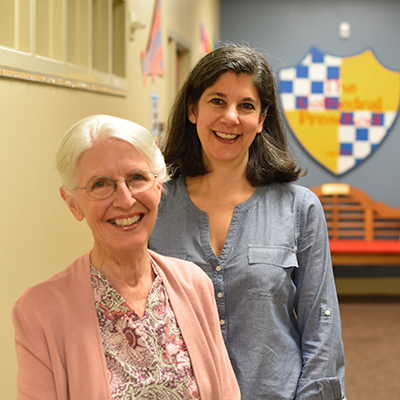 The Cathedral Preschool is pleased to announce that Cheryl Mullins is serving as its new interim director, effective immediately. Cheryl brings a wealth of expertise to the position, having recently retired as the upper level principal at The Schenck School here in Atlanta. She is an Orton-Gillingham Fellow with many years of experience in the classroom, as well as a former member of the board of Trinity School. Cheryl and her husband, Al, are active Cathedral members and former Preschool parents.
Cheryl has asked beloved veteran Cathedral Preschool teacher Mary Kibler to serve as assistant director. Mary's leadership and experience will be invaluable going forward.
Please join us in welcoming Cheryl to the Preschool community and Mary in her new role.
---