Cathedral Pilgrimage to the National Memorial for Peace and Justice and the Legacy Museum in Montgomery, Alabama
Wednesday, August 7
8 a.m. until approximately 8 p.m.
Cost: $20 (includes lunch)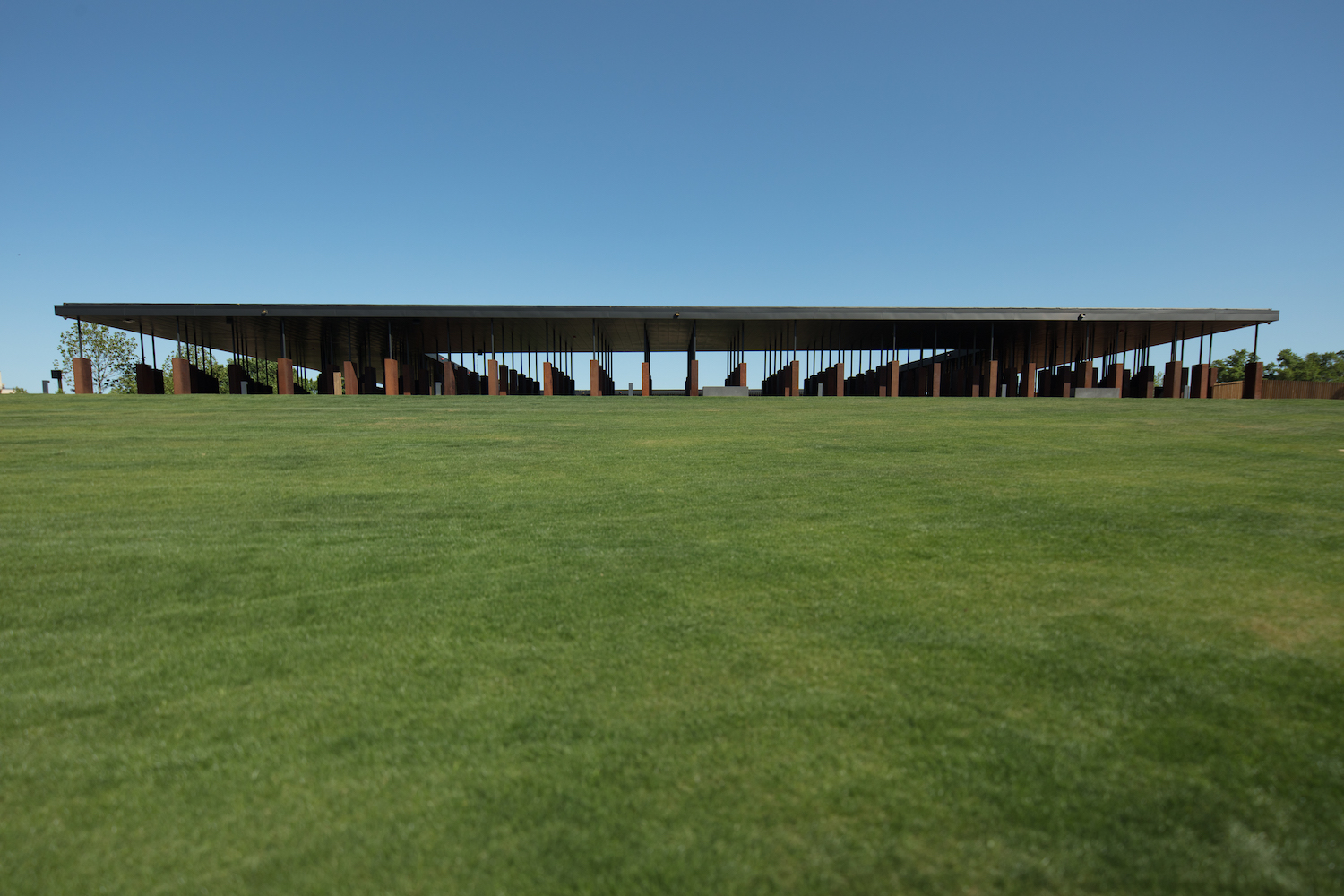 The Cathedral will charter a bus to Montgomery, and our first stop in the morning will be the National Memorial for Peace and Justice, an outdoor space where visitors are invited to gather and reflect on America's history of racial inequality. More than 4400 African American men, women, and children were hanged, burned alive, shot, drowned, and beaten to death by white mobs between 1877 and 1950. Millions more fled the South as refugees from racial terrorism, profoundly impacting the entire nation. On a six-acre site atop a rise overlooking Montgomery, the national lynching memorial is a sacred space for truth-telling and reflection about racial terror in America and its legacy.
We'll have lunch and a tour at St. John's Episcopal Church, then the bus will take us to the Legacy Museum. Located on the site of a former warehouse where black people were enslaved in Montgomery, Alabama, this narrative museum uses interactive media, sculpture, videography and exhibits to immerse visitors in the sights and sounds of the domestic slave trade, racial terrorism, the Jim Crow South, and the world's largest prison system. Compelling visuals and data-rich exhibits provide a one-of-a-kind opportunity to investigate America's history of racial injustice and its legacy — to draw dynamic connections across generations of Americans impacted by the tragic history of racial inequality.
Cathedral clergy and staff will lead the pilgrimage, including liturgies and discussion, to help you process this powerful day.
It will also be a very long day, and will probably not be enjoyable for children. However, it's a great opportunity for parents to learn more in order to plan a visit later with their children. And, Saturday, October 19 Cathedral youth and parents, grandparents, and teachers will make the pilgrimage.
Contact Jeannie Mahood, jmahood@cathedralATL.org or 404-365-1031, or Canon Cathy Zappa, czappa@cathedralATL.org or 404-365-1043, if you have questions.

---