A group of Cathedral parishioners and friends took a pilgrimage in August to the Memorial for Peace and Justice and the Legacy Museum in Montgomery, Alabama. Over the next few weeks, we will share some of their reflections here. More reflections are posted online at cathedralATL.org/raceandhealing.
From Harris Allen: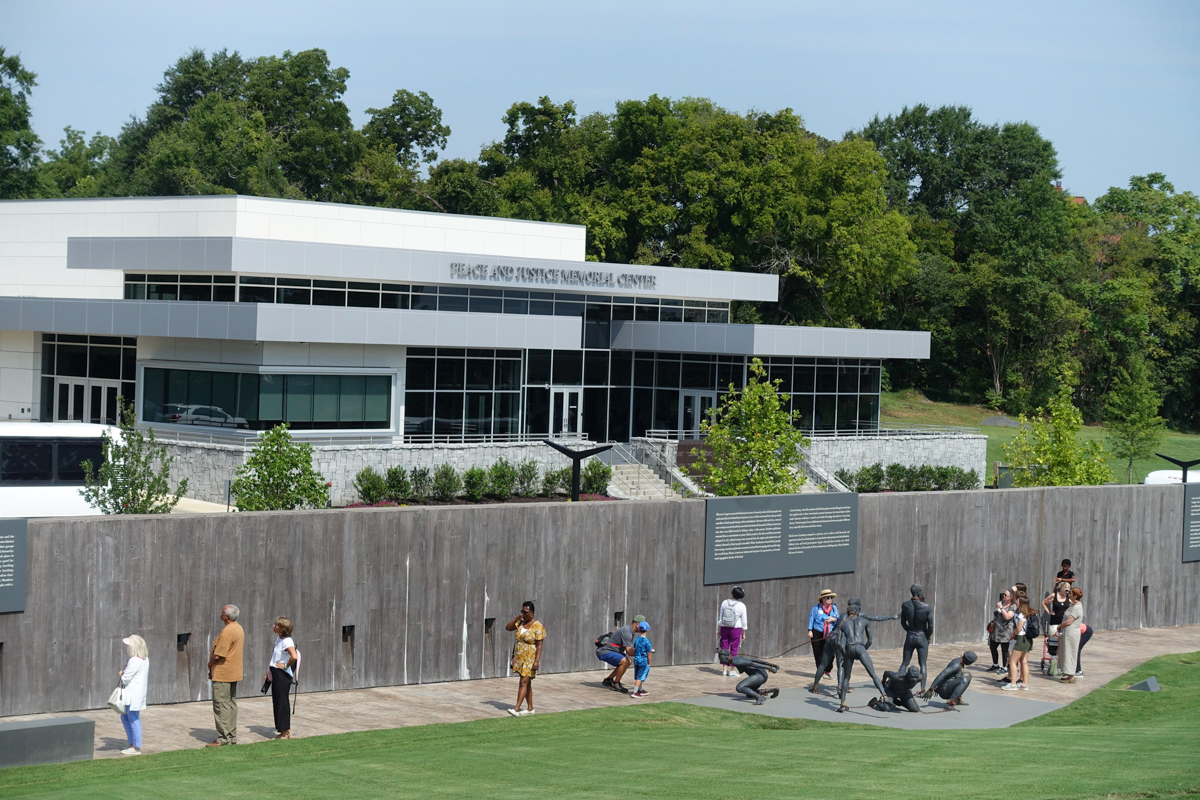 Our trip to Montgomery this past Wednesday enabled my second visit to both the Memorial and the Museum. My first had been this past April, capping a six-week course led by Dr. Catherine Meeks that focused on James Cone's "The Cross and the Lynching Tree."
For me, these last four months have been about a deepening process of examination and reflection. They have been characterized by a revisiting of my roots and upbringing, a grappling with the sins of the culture in which my forebears were immersed, and a striving to sort out how I am to relate to the legacies of that culture in the here and now.
What is clear is that I remain a work in progress who has embarked down a new path that itself is a shift of at least a few degrees relative to what I was about before. New seeds have been planted alongside a re-found sense that I am not bound by history, that I can choose to act with intention, to not repeat but to build anew.
I am determined to continue cultivating a spirit of openness, both in myself and in my relationships with others, especially when in the presence of difference … to not engage in the disregard and disrespect that are the hallmarks of racism's straightjacket but, rather, to connect with and build on new possibilities that arise from just the opposite.
How to bring this to the center of what I am about and to make it real in how I act and with whom I interact – these are tasks that lie ahead as I move forward with gratitude for a new sense of freedom that has emerged during this period.
---