A group of Cathedral parishioners and friends took a pilgrimage in August to the Memorial for Peace and Justice and the Legacy Museum in Montgomery, Alabama. Over the next few weeks, we will share some of their reflections here. More reflections are posted online at cathedralATL.org/raceandhealing.
From Dorsey DeLong: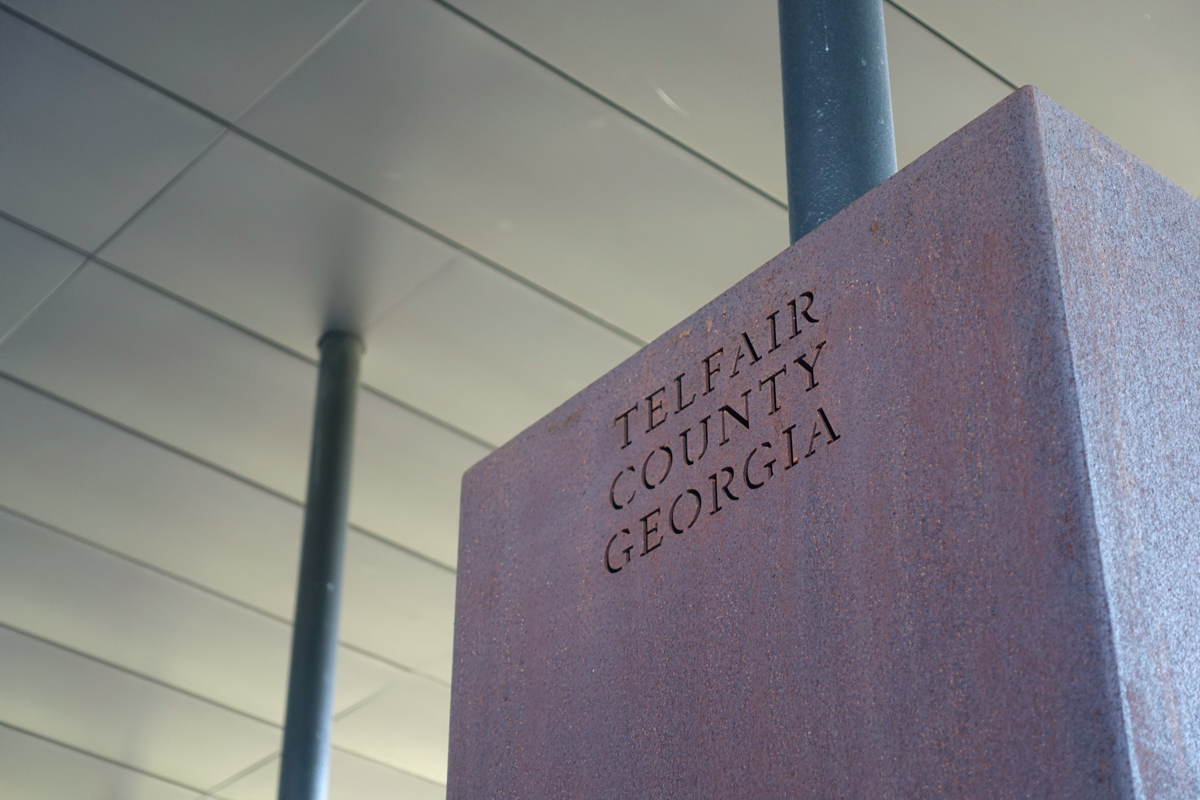 The memorial felt like it grew ten times its size as we approached it. I walked on the perimeter for many yards, completely overcome. I was afraid to enter and hesitant to feel. Upon entering, the tears came. My anxiety increased walking along the wall of Alabama counties—familiar place after place and reading name after name. Counties where I have spent time and played and had fellowship. Each familiar place was a punch in the gut, another knot, another lump. My heart raced as I spied my home county and the lone name that stood there. A new word easily came to mind as the one I should have thought of on the bus. My purpose for the day should have been and quickly changed to "remember." To remember these names, these people, their families. Especially those families whose last name was listed in multiples on some of the pillars. Walking through the replicas outside, it was too easy to spot the dates—my children's birthday, my birthday, a day close to now. One county with two columns of unknown people who all died within two days. Undone.
In retrospect, the memorial itself was built so that we walked level with the structures in the beginning, but then the sidewalk sloped and the ramp went deeper—gradually but very evident until we were immersed with them and ultimately they rose higher and higher above us, although we were still standing in the depths. What an image.
When I googled Bunk Richardson and also began to follow the EJI Instagram, I breathed a sigh of relief when I found that Gadsden has erected a memorial marker at the site of his lynching. I plan to visit it when I get back there. Such a long way to go. So many counties, so many names, so much damage. But I am eternally grateful to have at least begun the journey in the better direction.
The lump has returned as I have just typed this again.
---