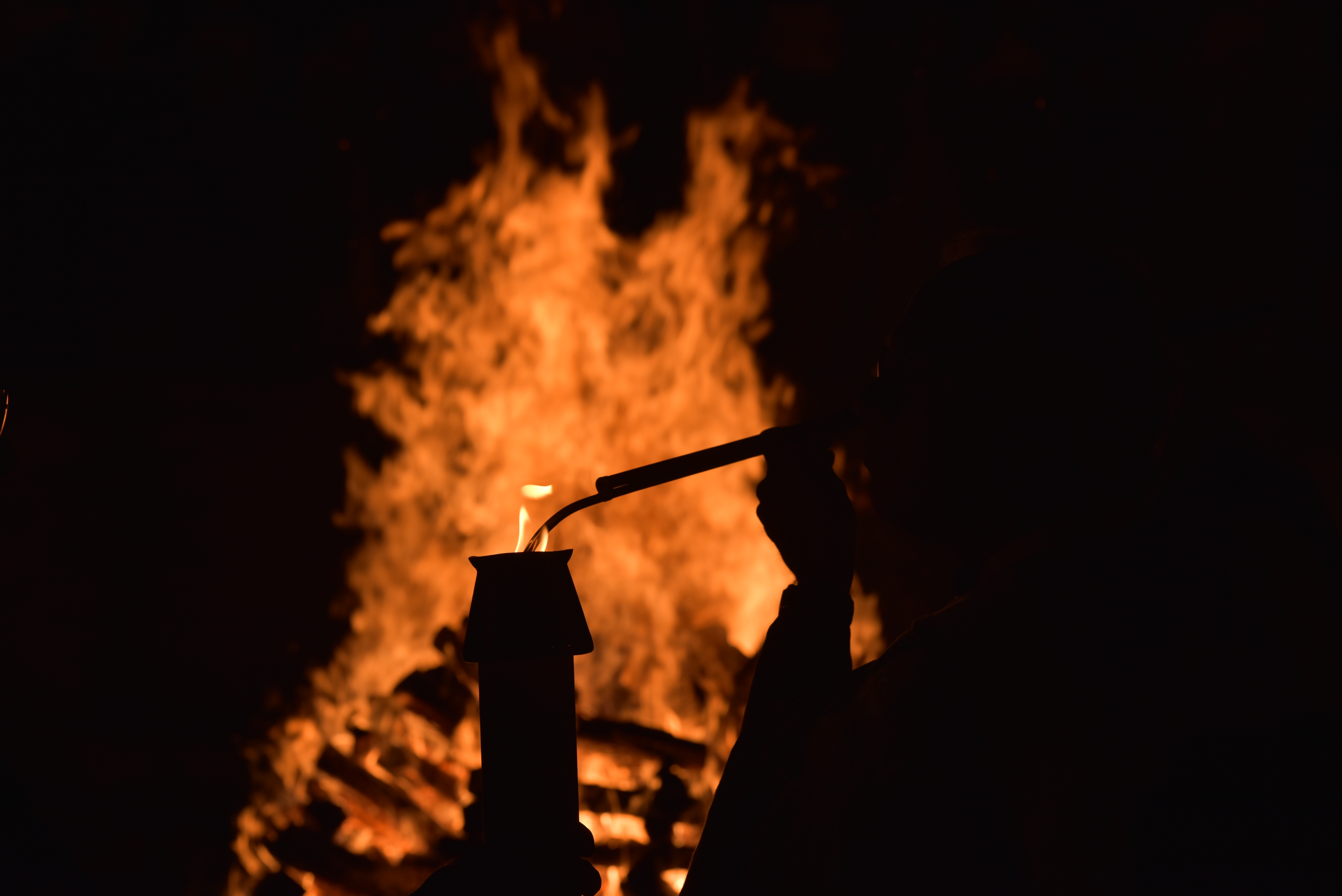 Our celebration of Pentecost begins as did Palm Sunday, and the Easter Vigil, and every Sunday service: with a procession! The Feast of Pentecost falls on the 50th day after Easter and, with Easter Day itself, bookends the season of Easter. On Pentecost Sunday, May 31, we remember and celebrate the gift of the Holy Spirit and its inspiration of the church, as we renew our own baptismal vows—just like we did on Easter Day. We hear the story from the Acts of the Apostles, when the Holy Spirit descends on the crowd of disciples in tongues of fire, and people from all nations understand each other, though they speak in their own languages. At the Feast of Pentecost, you will see lots of red, as red is the color associated with the Holy Spirit and, of course, with fire; and you will hear the Word of the Lord proclaimed in many languages.
This Pentecost Sunday, we will still process together, with all the fanfare of our usual Pentecost celebration! Our procession will consist of pictures and short videos from you, the Cathedral parish, with fire or anything that reminds you of fire. You can hold a flame in your hand, build a fire, or make something that looks like fire. You also can carry streamers or banners, or anything festive. Let the Spirit guide you! It will be lively and chaotic, just like the first Pentecost!
Please upload your pictures by 5 p.m. on Wednesday, May 27, at cathedralATL.org/pentecost.
---