Note: Due to impending severe weather, installation of the new organ will be delayed one week. This article has been edited to indicate new dates.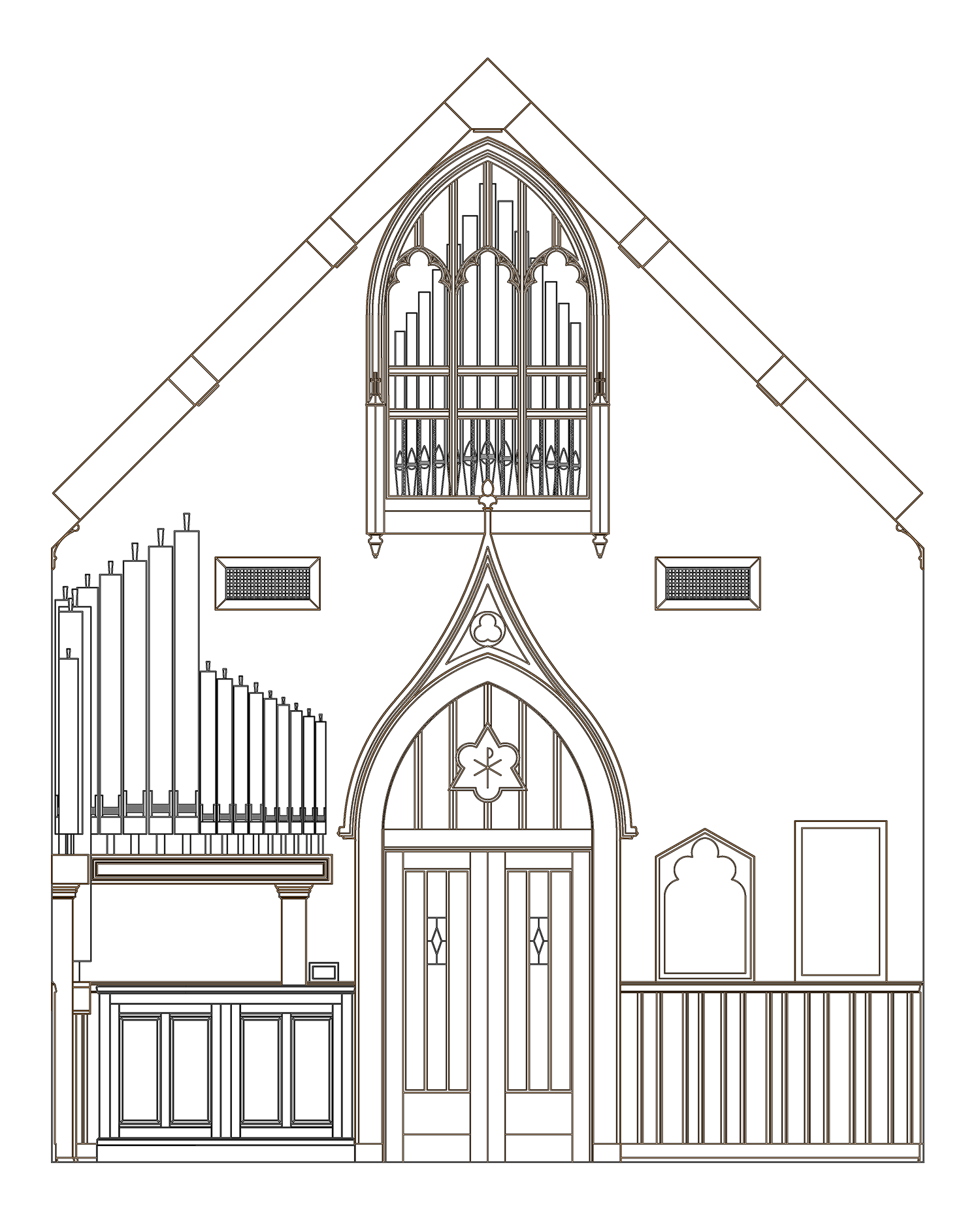 The Thomas Ruben Jones Memorial Organ will be installed in Mikell Chapel in the coming weeks, thanks to a gracious gift from Cathedral member Lowell Jacks. It will be the first pipe organ in the Cathedral's oldest worship space! Built by Schoenstein & Co., the two manual and pedal organ will include nearly 1000 pipes, which will be housed primarily in the loft above the Mikell Chapel narthex. Pipes will also grace the wall directly behind and above the console.
Schoenstein has been building the console and pipe cases to the exact specifications of our chapel and loft for the past 18 months, having designed the instrument for the chapel's acoustic. It is being transported from California this week.
On the morning of Monday, September 18, all are invited to assist in unloading pipes from the moving truck, the first stage of installing an instrument that will be part of the life of the Cathedral for years to come! As workers are installing the organ until September 28, viewing areas will be set up so that all may also come observe.
Sunday services that ordinarily take place in Mikell Chapel will move to new locations on the two Sundays during installation.
This instrument is sure to please for generations!
---