An article from the Cathedral Times
By Dr. Dale Adelmann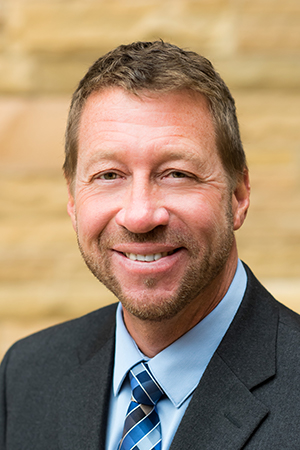 I nearly drove off the road, I was laughing so hard. Listening to the local classical music station on my way to work one December, the radio host decided to create a subsection of the daily arts bulletin, which — with her extraordinary good humor — she dubbed the "Messiah Watch," because there were so many forthcoming performances of Handel's Messiah in the region. Forget Santa but watch out, for goodness' sake! The Messiah is going to be around every corner!
The announcer was one of my Cathedral Chorister parents, so the next time I saw her, I suggested that she really could have named it a "Messiah Warning" [cue ominous music… maybe a Dies irae, or a few cracks of thunder!]. Now, having grown up in a Minnesota town that makes Lake Wobegon seem big, where the weather is as likely to be a topic of conversation as the hot dish is to be beige, I learned early on that it is important to know the difference between a weather watch and a warning. A tornado watch means that conditions are such that there could be a tornado. A tornado warning means that one has been sighted somewhere nearby, and you had better be prepared to take protective cover, pronto. In the case of the Messiah, it really was a warning: he would be turning up everywhere!
I wonder, do we always walk into church watching for and expecting a personal encounter with God? I would like to propose that we should. Whether we are in a frame of mind to perceive it fully or not, God is going to be there. What's more, I feel certain that the Spirit has an infinite number of ways to reveal glimpses of heaven to us and, I sometimes suspect, may even get a kick out of doing so in unexpected ways.
I particularly think about all of this when planning or rehearsing music for worship or concerts. My hope is that the conditions will be created in which there is a high likelihood that we will encounter the transcendent. Indeed, our sacred trust and responsibility in music ministry — be it as a choir member, organist, instrumentalist, or conductor — is to make music with such care and inspiration that it enlivens our spiritual senses and reveals something of God… rather than distracts, or draws attention to ourselves, or (good Lord, deliver us!) merely passes the time. "Sing praises with all your skill," Psalm 47:7 admonishes. How fortunate we are to have thousands of years of sacred poetry — and more than a millennium of inspired, extant music — to assist in our perception and praise of the Divine.
At this point in the cycle of the year, we enjoy the anticipation of new beginnings and new possibilities. The 2019–2020 Cathedral music season brochure is complete, and it announces details of five sacred concerts, 21 recitals, and the 56 most complex of the 160 services that the various Cathedral choirs will sing this year. Musically, there will be time-tested standards and important new voices in the mix. In a sense, our music brochure declares a watch, and gives us a heads-up about potential "thin spaces" where God may be especially perceptible this year.
We invite you to come. Experience the beauty of holiness and the holiness of beauty. Explore your relationship with the Artist Inimitable. And come with this expectation: a "Messiah Warning" is always in effect here. Or, as some Minnesotans I have known might say, "God is gonna show up, donch'ya know."
---