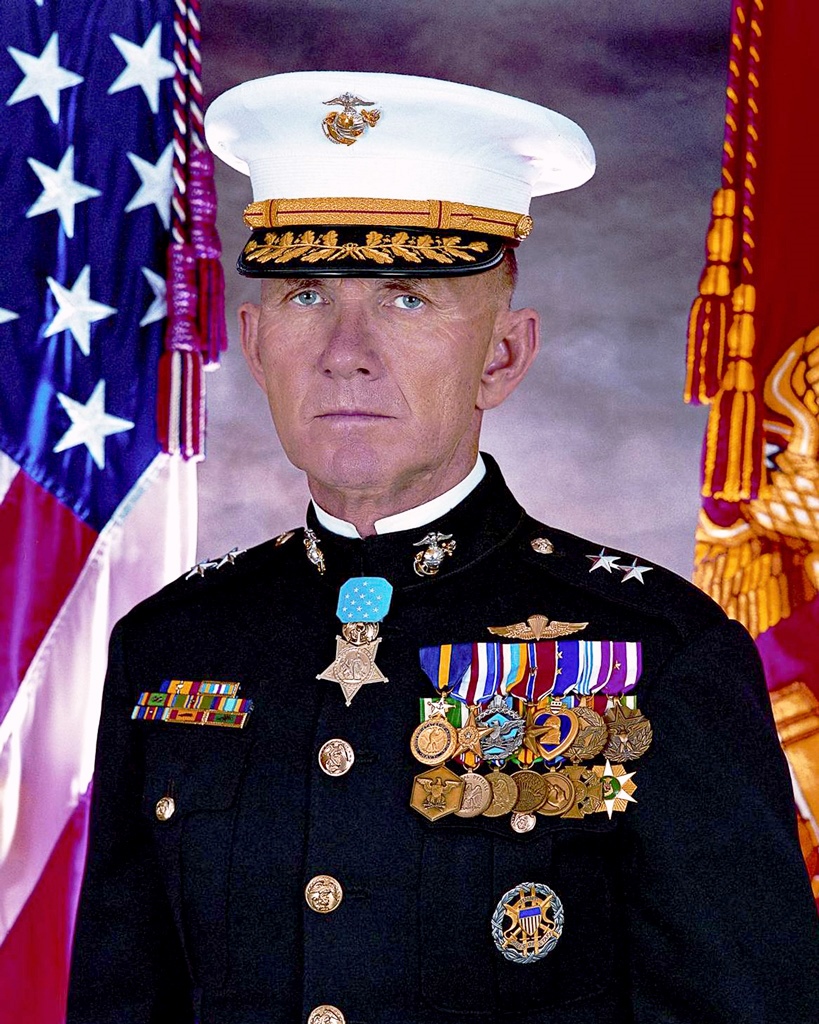 Major General James E. Livingston will speak at the Dean's Forum in Child Hall this Sunday, November 11 at 10:10 a.m. Join us to hear this decorated veteran discuss Veterans Day, his faith, and his service to family and country.
Major General Livingston retired on September 1, 1995 following over 33 continuous years on active duty in the United States Marine Corps.
On May 2, 1968, while serving as the Commanding Officer, Company E, 2d Battalion, 4th Marines in Vietnam, he distinguished himself above and beyond the call of duty in action against enemy forces and received the Medal of Honor.
His decorations include the Medal of Honor; Distinguished Service Medal; Silver Star Medal; Defense Superior Service Medal; Bronze Star Medal, with Combat "V"; Purple Heart, Third Award; Defense Meritorious Service Medal; Meritorious Service Medal, Second Award; Navy Commendation Medal, with Combat "V"; Combat Action ribbon, Second Award; and various other service and foreign decorations. In 2018 he was awarded South Carolina's highest honor, the Order of the Palmetto.
Major General Livingston is a native of Towns, Georgia, and is married to the former Sara Craft. They have two daughters, Kimberly and Melissa.
---