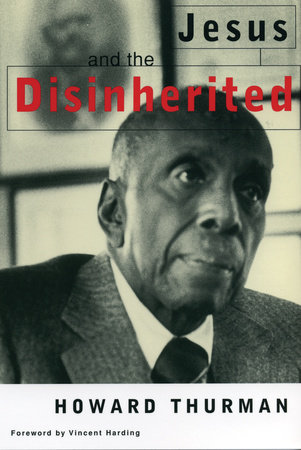 Please join us for a discussion of Howard Thurman's Jesus and the Disinherited led by Cathedral parishioner and spiritual director Barbara Pendergrast, in the Book Store on Wednesday, October 9.
Challenging our submersion into individual and social isolation, Howard Thurman invites us to move past anger and distrust toward a vision of unity in his seminal work, Jesus and the Disinherited. Thurman attempts to explore and explain what the teachings of Jesus have to say to those who stand at a moment in human history with their "backs against the wall." His timeless message of the 1940s still has much to offer us today towards an emancipatory way of being for all, as exemplified in the life of Jesus.
All are welcome, whether you have read the book or not! And remember that dinner will be available for purchase at the Lanier House Lawn starting at 5:30 p.m. The book discussion will be 6:30-7:30 p.m. Contact the Cathedral Book Store at 404-237-7582 if you have questions. Please RSVP at jesusandthedisinherited.eventbrite.com so we'll have adequate seating.

---