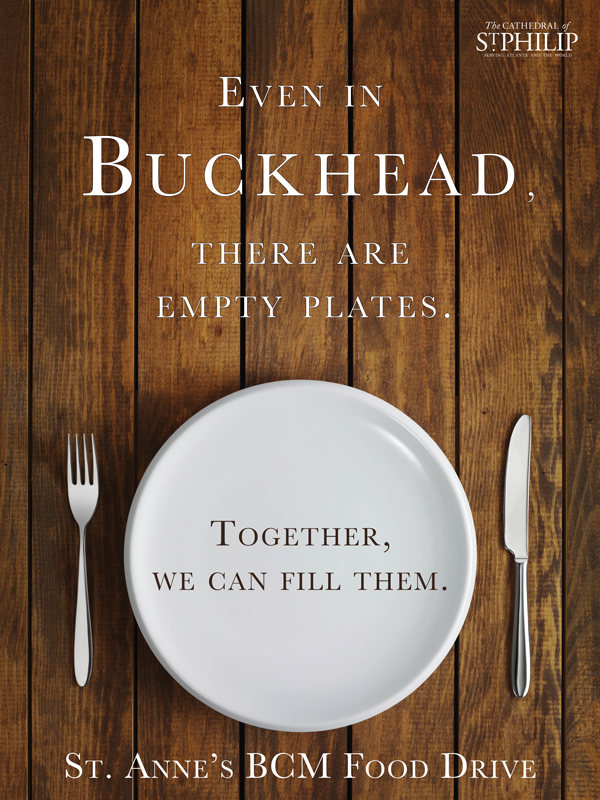 "For I was hungry and you gave me something to eat… Whatever you did for one of the least of these brothers of mine, you did for me." Matthew 25:35-40
February is food drive month at the Cathedral as St. Anne's Guild reaches out to you for donations of food and/or checks of $20 or more in support of Buckhead Christian Ministry (BCM). Please stop by our table in the Atrium any Sunday in February between 9:45 a.m. and 11:15 a.m. for a shopping list of food items or make your check payable to "Cathedral of St. Philip" with "BCM Food Drive" on the memo line.
BCM helps families of the working poor in our community who do not have adequate resources when faced with emergencies, illness, or layoffs. Currently, in addition to food, BCM has a tremendous need for cases of bottled water, personal hygiene products, and baby supplies such as disposable diapers, all in sizes that can easily be carried on public transportation. BCM provides various forms of assistance to an average of 40 to 50 clients per day. Your help will make a difference in so many lives!
---