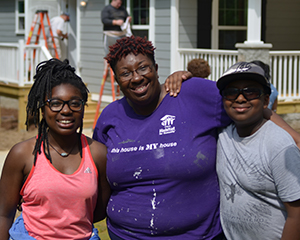 Under beautiful sunny skies last Saturday, April 30, our Habitat team and partner churches from Big Bethel AME, St. Luke's Presbyterian, Dodd Sterling UMC, and Wiecua Road Baptist dedicated our twenty-ninth Habitat home. Canon Cathy Zappa participated in the dedication and blessing ceremonies.
The home was built for Sonja Hodges and her two children Shania and Christian. They are a loving family, fun to be around, and we have enjoyed getting to know them. Sonja is a person full of life with a strong sense of purpose and responsibility who will be a wonderful and caring homeowner. We look forward to visiting with her for many years to come.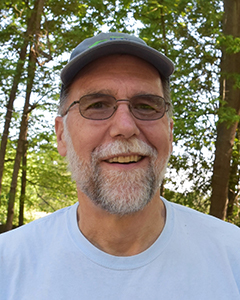 Our project this year is dedicated to our team member, Will Klein. For over a decade, Will has been a tireless recruiter, created displays and materials for our recruiting effort, worked as a builder on most of our project days, is active in our Christmas basket program, and more.
A highlight of the dedication day was the amazing lunch feast coordinated by Judy Bodner and her excellent food team plus major cooked-on-site barbeque contributions from Dodd Sterling and Big Bethel. Our dedication day lunches have become famous within Habitat as something not to be missed. This year was our biggest crowd ever.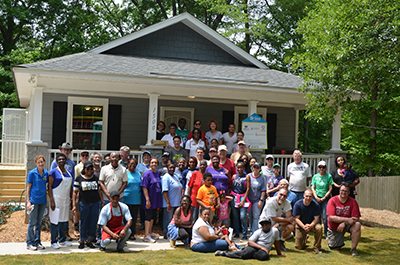 Thank you all for your continuing support of this important ministry.
—John Champion
---