Our Cathedral elves assembled and delivered 21 beautiful Habitat Christmas baskets this year to the original owners of homes we have helped build over the past two decades. The outpouring of generosity from so many parishioners and the help this year of the newly formed St. Ruth's Guild made the scale of this effort possible! Of course, the gift baskets with their delicious contents brought smiles of appreciation and delight to children and adults. Our visits also help us realize the impact Habitat homes have, providing secure shelter for families, letting hard working families build wealth, and strengthening Atlanta neighborhoods.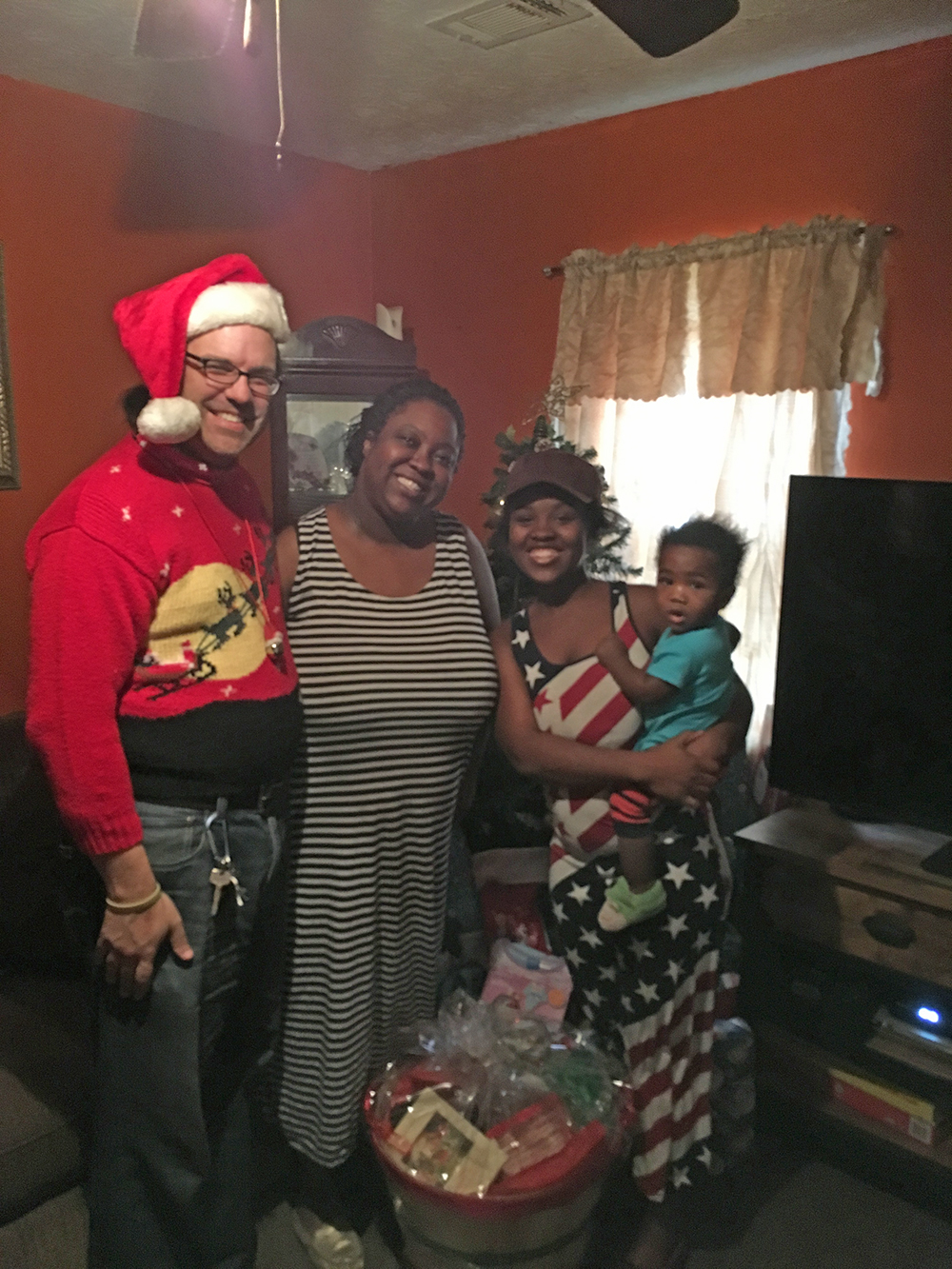 The photo of Priscilla Smith-Cotton and her family with Cathedral member Louis Gruver is particularly indicative, as we built her house in 1999, when her daughter was a little girl and so excited to have a dog and purple dog house in the back yard. Now, she has (and is holding) her own son, and the house continues to provide shelter in a neighborhood where Priscilla grew up, and housing values are appreciating. Taking gift baskets is one more way we can maintain community with the families we come to know as we build together. Thank you for being an important part of this work!
We start our next Habitat home in March. Come and join us for a rewarding experience. Contact John Champion, 404 307-0817, for more details.
---