St. Anne's Guild thanks all at the Cathedral for their contributions to the February BCM Food Drive. A total of $5,839.54 and 186 bags of food and supplies were collected. Because of your generosity, BCM's pantry will continue to serve its clients well. We realize that many hearts and hands go into a successful drive and we are most grateful for your support.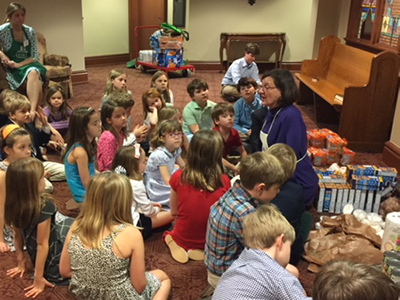 A special note of thanks to the following for generating the bulk of our food and household supply donations: Maggie Paul and her Cathedral youth who orchestrated the "Souper Bowl" collection; Sara Chapman who set up her "Children's Chapel Store" to teach about BCM as well as provide a hands-on experience of shopping and giving; and Mary Kibler and the teachers and children of the Cathedral Preschool who brought BCM and the Food Drive into their February class activities.
BCM relies heavily on volunteer support. They need help in the areas of hospitality and intake, the food pantry, the Thriftique, administrative support, and data entry. They also need money management coaches, resume writing coaches, and student interns for summer and fall. If you are interested, contact Tiffany Banks, volunteers@bcmatlanta.org.
---