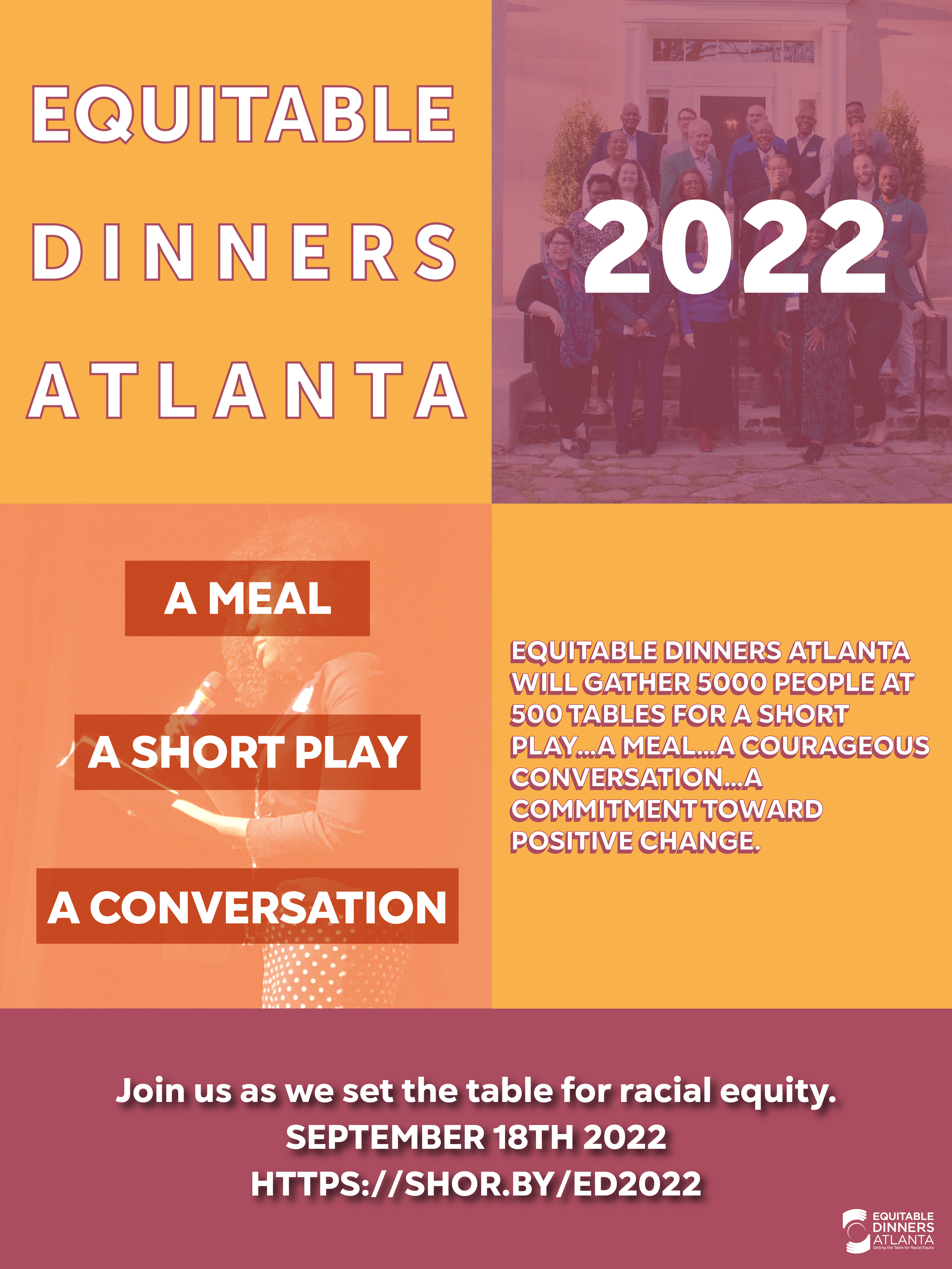 The Cathedral is hosting a dinner on September 18th at 5:30 p.m.as part of Equitable Dinners Atlanta.
On September 18, 2022, Out of Hand Theater, the National Center for Civil and Human Rights, the Fulton County Remembrance Coalition and many other community partners will host 5000 people at 500 tables - breakfasts, lunches and dinners, across Atlanta.
Launched by a short one person play, each unique table will share a meal, stories, connect with strangers and neighbors, and be inspired to make a positive difference. A trained facilitator at every table will help participants engage in dialogue with depth, honesty, and mutual respect.
The goal of the event is to mark the 116th anniversary of the 1906 Atlanta Race Massacre as a community; and to use this commemoration to foster meaningful connections with each other and have vital conversations on how Atlanta's history connects to systemic issues today – and inspire positive action for moving forward together.
The Cathedral has 20 spaces available, but should they fill up, you may sign up for a meal hosted at a different location here.
Register as a Guest for the Cathedral Dinner
---