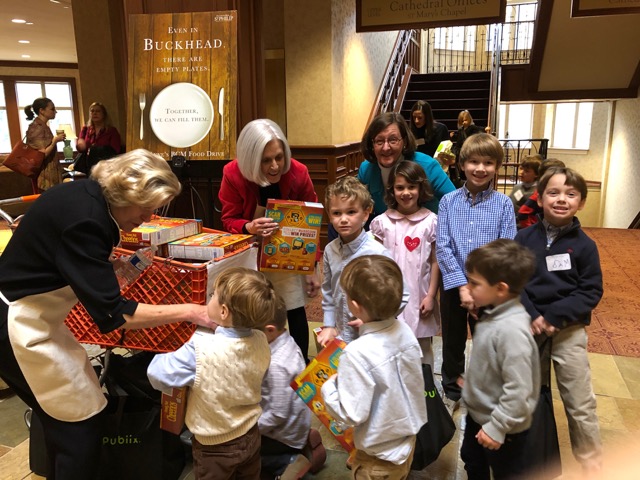 St. Anne's Guild heartily thanks all at the Cathedral for their generous support of Buckhead Christian Ministry's new "Client Choice" food assistance program. As administrators of the parish's semi-annual drives for BCM, St. Anne's can happily and gratefully report that $10,618 was raised in February. This total is a record high when compared to the past five years of giving and will enable BCM to more efficiently stock their newly renovated and technologically updated food pantry. Goals are for individualized attention to client health and choice, as well as heightened quality and inventory control through partnership with local food suppliers.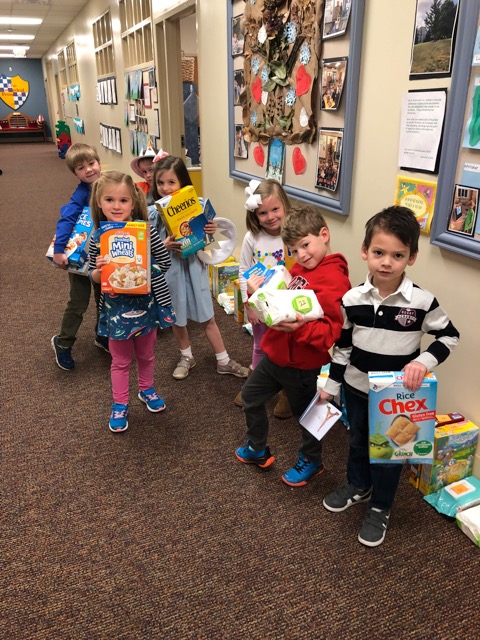 Our parish story of support in February goes well beyond the Atrium ingathering each Sunday morning. The Cathedral youth sold wonderful homemade soups for their Soup-er Bowl Sunday challenge, raising $1,725. Children's ministry leader Sara Chapman (also a St. Anne's member) personally stocked her Children's Chapel Store where the children could then purchase and donate boxed cereal, diaper wipes, and bottled water. Likewise, Cathedral Preschool Director Laurie Campbell, her staff, and Preschool Community Service Committee members Elizabeth Gurley and Caroline Haddow orchestrated the participation of their students. Coinciding with the 100th day of school and learning to count to 100, hundreds of donated items were all counted and blessed during preschool chapel time.
The combined giving from Sara's children and the Preschool's students yielded 128 boxes of cereal, five cases of bottled water, 60 packages of baby wipes, and 15 children's books for the BCM office's reading nook. The monetary value of these wonderful donations was estimated to be over $900. Thank you to all who participated!
---