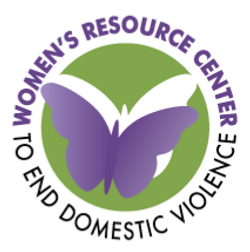 Cathedral Giving by Design is thrilled to announce Women's Resource Center to End Domestic Violence as our 2023 beneficiary!
We are thrilled to announce Women's Resource Center to End Domestic Violence as our 2023 beneficiary!
Women's Resource Center to End Domestic Violence (WRCDV) was founded in 1986 to serve domestic violence survivors throughout the Atlanta area. The agency's mission is to create a society in which domestic violence no longer exists. They strive to meet the immediate and long-term needs of the diverse community of battered women and their children with programs that promote safety, compassion, connection, advocacy, and prevention.
Each day, WRCDV helps survivors of domestic violence in Atlanta improve their safety by finding a safe place to stay, exercising their legal rights, exploring options and creating accountability for those who use violence. They greet survivors with compassion – no judgment, no second-guessing, and no shame. They provide connection - through relationships built with staff, support groups and bonds forged with fellow safe house guests. By linking women and other survivors with community supports and offering services, WRCDV make sure no one has to take this walk alone. Equally importantly, WRCDV provides a voice for survivors when they cannot speak for themselves and a platform for those who can speak to be heard. Their advocacy for survivors of domestic violence works to change the culture that allows abuse to thrive. That advocacy, coupled with their powerful work with children, facilitates prevention and ending domestic violence altogether.
With funding from Cathedral Giving By Design, we are proud to support that amazing intervention and prevention work with children. More than 15 million children in the United States live in homes in which domestic violence has occurred. WRCDV's unique programs serving children exposed to domestic violence provide kids with the tools they need to overcome trauma, build resiliency and form healthy relationships. The curriculum involves three components: the Community Resiliency Model®, SEE Learning and Peace Education.
Annually, Women's Resource Center to End Domestic Violence provides support and services to more than 5,000 survivors of domestic violence and children who witness that violence. Other programming includes a 24-hour domestic violence hotline, a safe house for families needing emergency housing, transitional housing, legal advocacy, support groups, community based services including financial assistance, elder abuse advocacy, supervised visitation and safe exchange, and community education. If you are in need of services, or suspect that a friend or family member's relationship may be unhealthy, you can reach WRCDV 24/7 at 404-688-9436. All calls can remain anonymous and confidential.
Please go to https://www.cathedralgivingbydesign.org for updates.
---