A Lenten Meditation from the Cathedral Times
by Dr. Dale Adelmann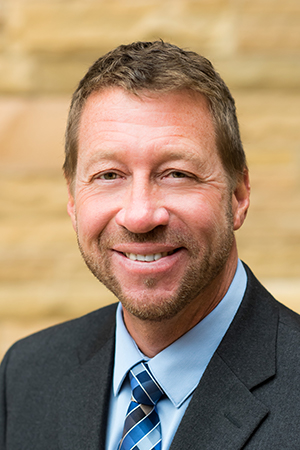 One of the most memorable conversations I had during the six years I worked in Beverly Hills took place with the COO of a production company that, at the time, was in the midst of making one of the big-budget Batman movies. I will admit that I particularly enjoy a good mystery, be it a book or movie, especially if it isn't bloody and the good guys win.
Our conversation began with light pleasantries: "How's work?" "Who are the big-name actors starring in the movie?" The conversation shifted to be one that was far more thought-provoking when my friend said, "Well, of course, the soundtrack is the most important element in the success of a movie." Honestly, I thought he was joking: for an action flick?
From the look on his face, it was clear that he was absolutely serious. As we continued to speak, it was easy to admit what any moviegoer, musician or not, actually knows: the soundtrack of a movie intentionally manipulates the audience to enter more deeply into the emotions of every moment in the movie. The soundtrack can calm the audience, tug at one's heartstrings, or make one's pulse race. The conversation reminded me of the trick question that the great professor-mentor to several generations of American church musicians, Robert Baker, posed to my church music seminar in graduate school, "What's more important, the tune or text of a hymn?" "The text, of course" we all responded. Wrong. Why? Because the most profound poetry or prose in the world can be made to seem silly and vacuous by a truly bad or trite tune. By contrast, words that are neither very literate nor even theologically sound can seem majestic and even profound when set to great music.
Now Dr. Baker's point was not that words don't matter, because of course they do, and he would have been among the first to get annoyed by a poor choice of words within any liturgy. He was also not suggesting that we should select music to intentionally manipulate people's emotions. What he was acknowledging was the indescribable ability of great music, paired with equally rich texts, to move us to a new dimension in which we can catch a glimpse of the awesomeness of God, if even just for a few moments, and our responsibility as church musicians to search for, create, and employ such music and texts in service of the Church.
What is the function of music in your life? Is there a particular soundtrack to which you limit your experience? How often does music reach the foreground of your consciousness? Or is music typically a constant background, which requires or demands little or none of your attention?
Until quite recently in the history of humankind, the only way to experience music was in its live performance. Today, music is very often only a sort of pleasant background accompaniment to the other 'more important business' of life. This exclusive approach to music can prevent us both from experiencing contemplative silence, on the one hand, and from fully engaging with music in a way that can transport us somewhere more profound, on the other.
Lent is a time when, even for me as a professional musician, I tend to retreat yet more intentionally into the music, to listen more closely for whatever waters of life may be found through it and the texts that the music bears. Perhaps Lent and Holy Week could meaningfully be such a time for you, too?
Here are two upcoming ways to do that. If you have not yet made plans to hear the Choir of Men & Boys from New College, Oxford, England (Tuesday, April 4 at 7:30 p.m.), you are in danger of missing one of the greatest choirs in the Anglican branch of the Church. They will offer a wide variety of profound music and texts that is certain to enrich all who want to have ears to listen. Hearing such a choir for the first time literally changed my life, and I encourage you to attend (for more information and tickets, see stphilipscathedral.org/concerts). I also commend to you our annual Meditation on the Passion of Christ, with Carols (Sunday, April 9 at 4 p.m.), which, like all worship services, is absolutely free and open to all. I have participated in this service 27 of the last 30 years, and it has never once failed to be one of the most meaningful worship experiences of my entire year.
May the remainder of your Lent and Holy Week be characterized by holy, intentional listening.
---