The 2019 Cathedral Antiques Show is pleased to present this year's Honorary Designers, Cathedral members Margaret and Clary Bosbyshell.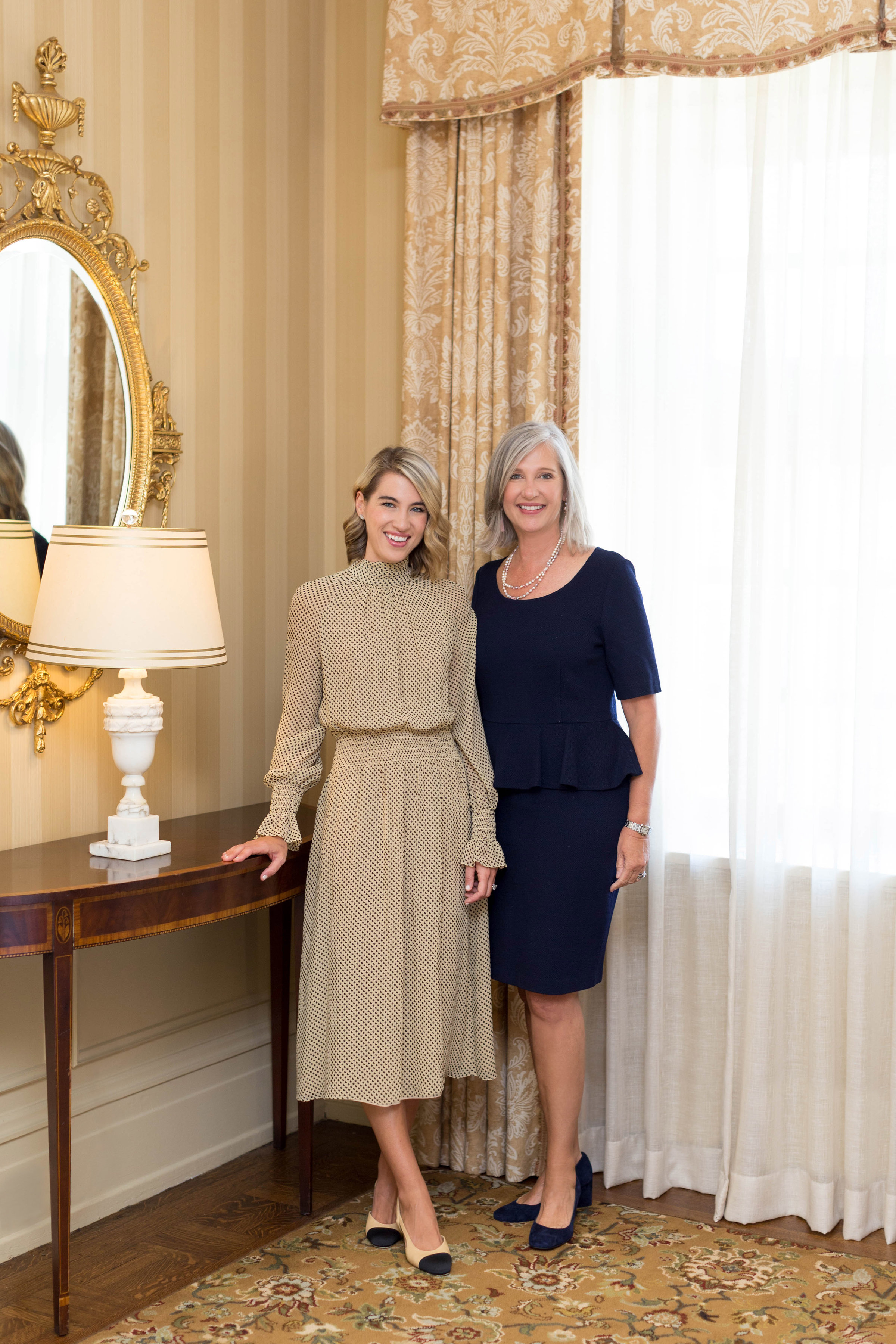 Margaret and her husband, Ed, have been members of the Cathedral since 1991. Margaret has been active in several Cathedral activities over many years, including facilitating the labyrinth since 1998, working with the Prayer and Spiritual Nurture committee and Taizé prayer service, and teaching Sunday School. Margaret graduated from UGA and studied design in London and at the Art Institute of Atlanta. In 1982 she started her interior design business, Margaux Interiors Limited, offering a full-service design team with extensive experience in residential and light commercial design projects. Three of the houses she has designed have been featured on Cathedral Antiques Show Tour of Homes.
Clary Bosbyshell, Margaret's daughter, has been a Cathedral member since 3rd grade, being active in Sunday School and the Cathedral choirs. She has hosted the show's Drinks and Antiques party, served on design panels, and opened her home for the First Place Passion Home Tour. She graduated from UGA, studied design in Cortona, Italy, and spent a few years further honing her eye for smart and stylish design in the world of fashion merchandising. She joined Margaux in 2009 and has been creating compelling interiors ever since.
Save the dates for the 2019 Cathedral Antiques Show: January 23–27.
---