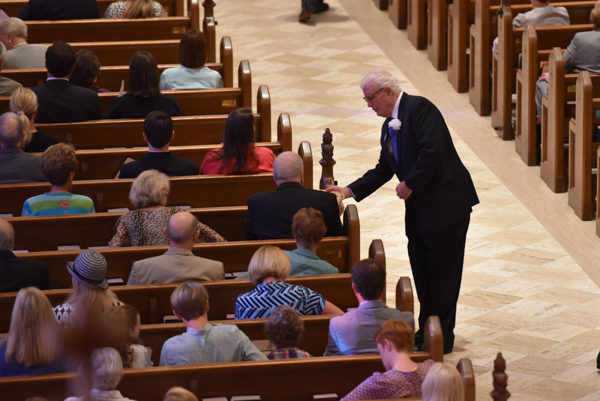 The Cathedral is a house of prayer for all people! Our usher ministry is integral to the worship life and hospitality of the Cathedral. It also offers a great opportunity to get to know other Cathedral parishioners, to learn more about our worship, and to welcome visitors and regulars alike. And, it's a great deal of fun!
We are currently in need of ushers for all services, with particular need for help at the 7:45 a.m. service and 4 p.m. Evensong. Ushers serve on teams, and each team typically serves at eight to ten morning services and six to eight Evensong services a year.
We also have a junior usher ministry for children and youth to serve alongside an adult family member.
If you are interested in joining the usher ministry, please speak to one of the ushers on Sunday. You'll know them by the white, yellow or red carnation they wear. They will take your name and contact information. Or, contact Rod Bunn at 770-446-2084 or rdbunn@bellsouth.net.
---