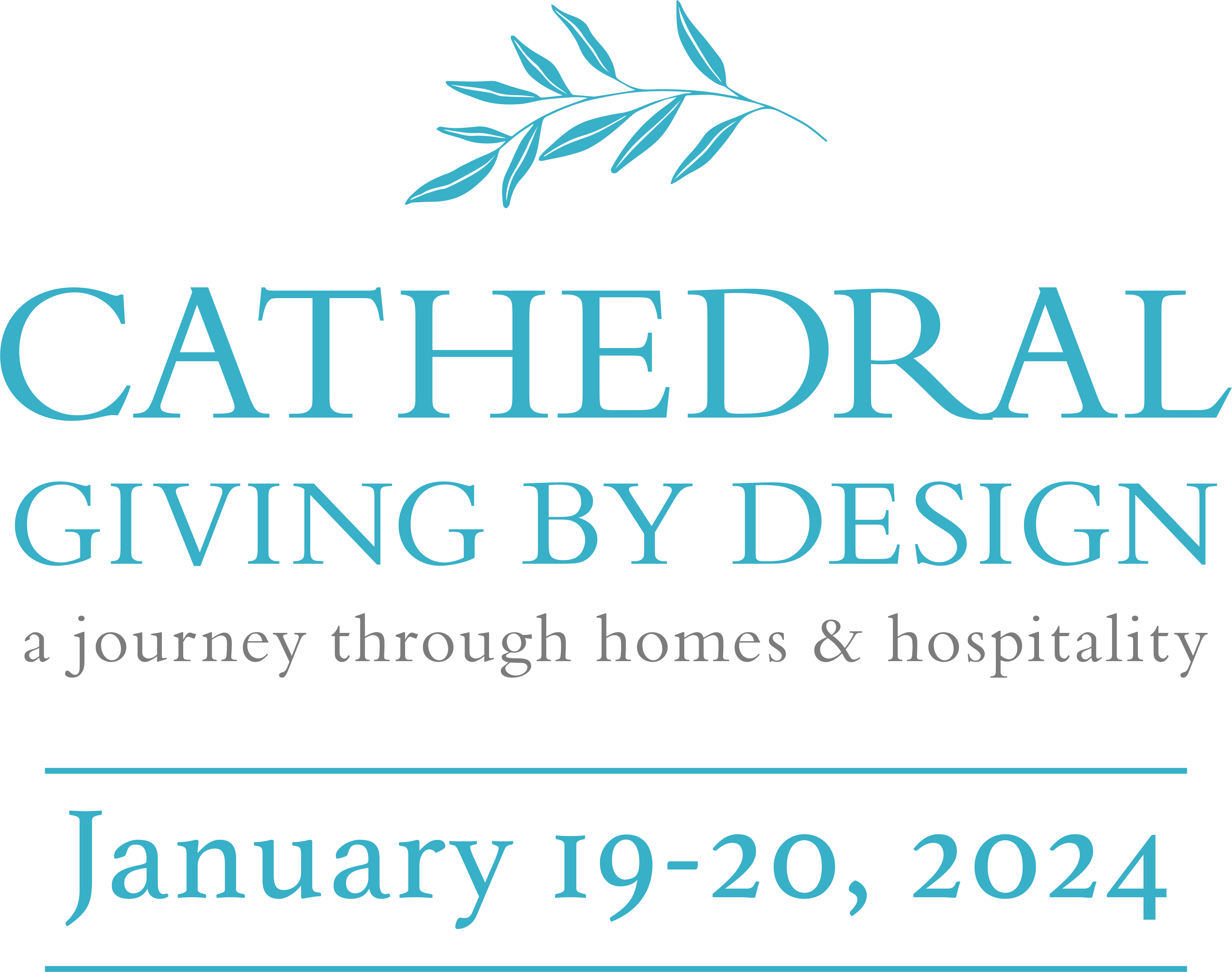 The Episcopal Church Women (ECW) of the Cathedral of St. Philip are thrilled to announce the date of the 2024 Cathedral Giving By Design weekend. The 2024 event will occur Friday and Saturday, January 19-20, 2024, and Mary Perrin will serve as the Honorary Chair. Cathedral Giving By Design is a two-day event celebrating the joy of home and hospitality and benefitting a worthy, local organization. Please save the date and stay tuned for more details!
The inaugural 2023 Cathedral Giving By Design weekend was a huge success, raising over $290,000 for Women's Resource Center to End Domestic Violence. Thank you again to Co-Chairs, Kathryn Howell and Andi O'Bryan, and Honorary Chair, Mary Mercer, for their leadership last year!
The 2024 beneficiary selection process is well underway; an upcoming summer issue of the Cathedral Times will announce the selected beneficiary. It is a privilege to continue to build upon the first Cathedral Giving By Design in 2023 and the substantial philanthropic legacy of the Cathedral Antiques Show, which donated over $5 million to Atlanta-area charitable organizations during its 50-year history.
None of this would be possible without committed volunteers! If you would like to volunteer, please email info@cathedralgivingbydesign.org. We look forward to another successful weekend and are thankful for your support.
---