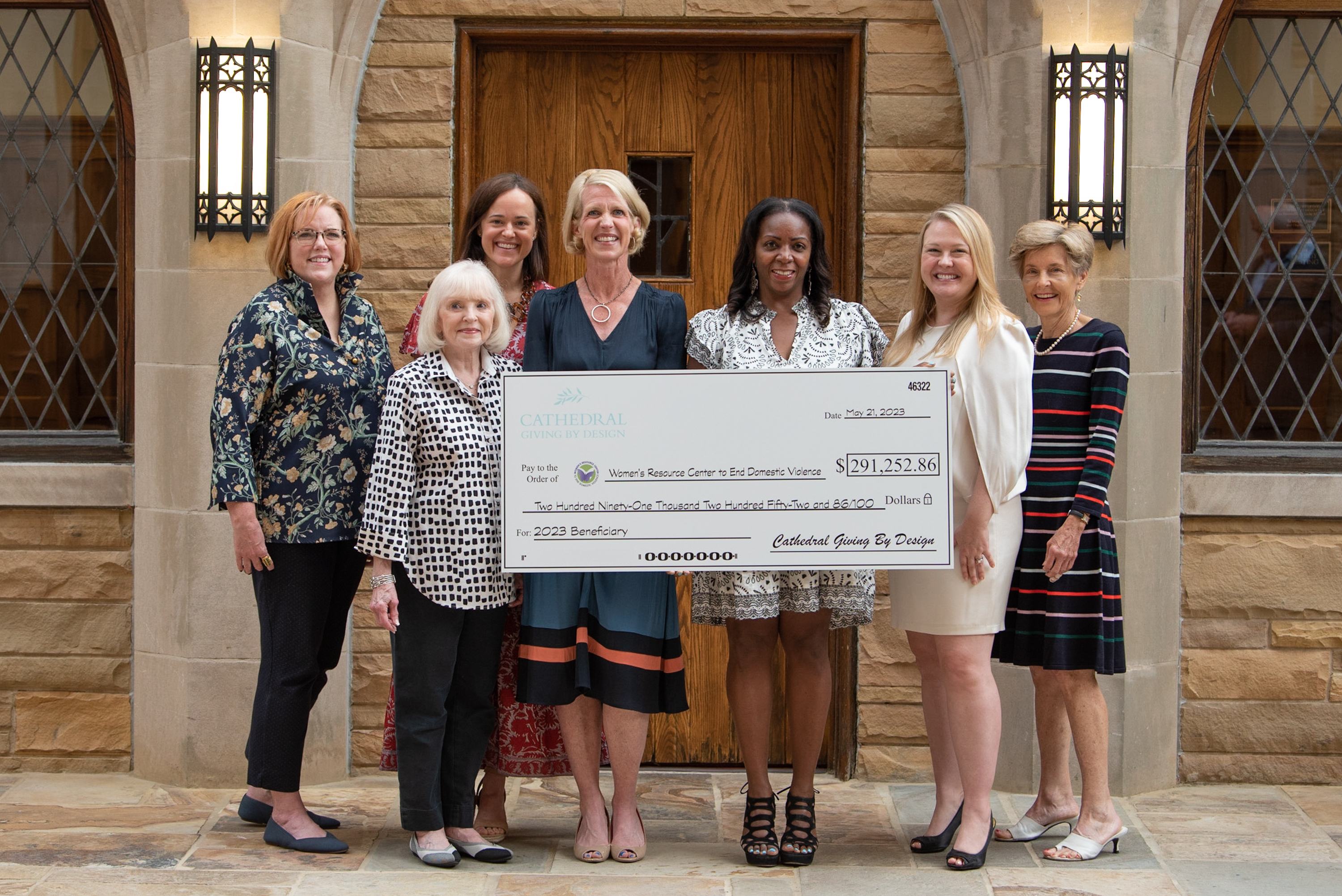 Following 50 years of the legendary Cathedral Antiques Show and its long tradition of philanthropic giving to the Atlanta community, the inaugural Cathedral Giving By Design event was held earlier this year on January 20-21. This two-day event celebrated the joy of home and hospitality with a festive Welcome Home party and auction, a sold out Design Speaker Panel and both an in-person and virtual Tour of Homes. As much as it was a fun and engaging weekend for our community, it was ultimately an opportunity to support our incredible 2023 beneficiary: the Women's Resource Center to End Domestic Violence.
Founded in 1986, the Women's Resource Center now serves over 5,000 survivors of domestic violence annually. Their mission is to create a world in which domestic violence no longer exists. Each day, WRCDV helps survivors of domestic violence in Atlanta improve their safety by finding a safe place to stay, exercising their legal rights, exploring options and creating accountability for those who use violence. Other programming includes a 24-hour domestic violence hotline, a safe house for families needing emergency housing, transitional housing, legal advocacy, support groups, Camp Peace for children, community-based services including financial assistance, elder abuse advocacy, supervised visitation and safe exchange, and community education.
Cathedral Giving By Design has been thrilled to partner with WRC to support their vision of a community center for families impacted by domestic violence. The establishment of this center will allow WRC to expand their violence-prevention work with children, resulting in fewer children carrying the burden of domestic violence with them for the rest of their lives.
Thanks to the efforts and teamwork of our fabulous committee, the first ever Cathedral Giving By Design event far exceeded our goals and expectations on every level. Because of the active participation and generosity of our Cathedral community, patrons and sponsors, we are overjoyed to present a check for $291,252.86 to the Women's Resource Center to Prevent Domestic Violence.
Again, we would like to thank our devoted committee, our honorary chair Mary Mercer, our corporate and patron sponsors, the dedicated staff at the Cathedral and so many others who made 2023 Cathedral Giving By Design a success!


Andi O'Bryan Kathryn Howell
2023 Co-Chair 2023 Co-Chair
---