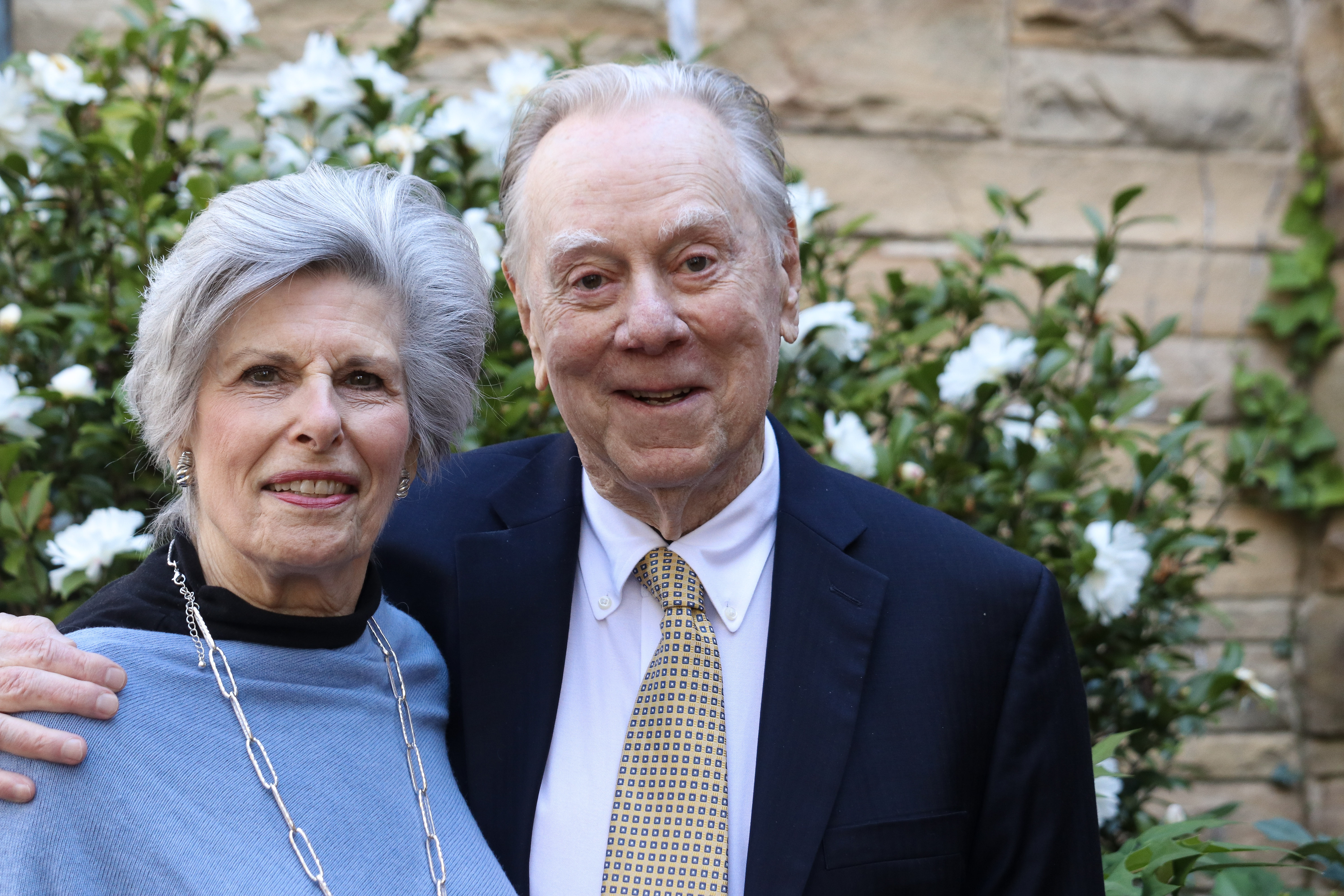 Humility is the first word that comes to mind for our 2019 Honorary Chairs, Lynne and Warren Wood. Long-standing members of the Cathedral, the Woods have been active in many aspects of St. Philip's, contributing their considerable talents and experience with modesty, grace, and a simple willingness to serve.
Lynne Wood has been volunteer extraordinaire at the Cathedral. Whether for the Antiques Show proper or the Tour of Homes, Lynne has served tirelessly and taken on leadership positions. She serves on Altar Guild and Finance Count Team, on several stewardship teams, and as an officer in St. Elizabeth's Guild. Lynne has a special place in her heart for learning, having been a teacher for 37 years, 32 of which were at Pace Academy. In keeping with her talents, Lynne has tutored at LaAmistad after school program and Agape After School Program. She has also found time to be an officer for Druid Hills Garden Club. No matter where Lynne volunteers, she is always a bright light and willing to do anything asked of her.
Warren has been a communicant of the Cathedral for 65 years. Retired from sales and marketing, Warren is certainly not slowing down. If you look at his resume, any committee at St. Philip's has benefitted from Warren's extensive experience: usher team, Funeral Guild, Garden Guild, and Friends of Cathedral Music have all benefitted from his time and talents. Warren has volunteered for many homeless charities including Feet on the Street (shoes for the homeless), Pine Street Shelter, and as an usher and server at the Homeless Requiem and Dinner.
Warren is a University of Georgia graduate and Lynne an Auburn graduate, which makes for an interesting weekend once a year. The Woods have been married for 45 years. They met on a blind date to an Atlanta Falcons game, and the rest is history. They have 4 children from Warren's first marriage, and 5 grandchildren including one Eagle Scout. They enjoy hiking near their home in the North Georgia mountains, traveling, and entertaining all of their friends and family.
The 2019 Cathedral Antique Show is proud to recognize Lynne and Warren Wood, dedicated volunteers and cherished members of the Cathedral, as Honorary Chairs.
---