Victoria Denson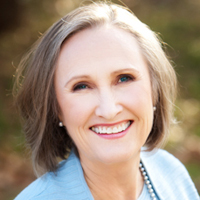 Other family members at the Cathedral: husband, Robert, son, Thornton (Thor), 18

Member since: 2000

From: Salem, Ohio. Grew up as a Lutheran.

Education: went to the Sorbonne, Paris, as a college freshman, and finished at St. James College, London.

Came to the Cathedral because: While Victoria was in London, she met her husband, Robert, a British architect. They lived in England for almost a decade before coming to Atlanta 30 years ago. Although Victoria visited Lutheran churches, when she first came to St. Philip's she remembers, "I was overwhelmed by the beauty and magnificence of the Cathedral. I thought, this is where God lives. I started attending regularly."

Cathedral activities: Taught Sunday School, grades 1-5, when Thor was in elementary school. Attends Sunday School Bible classes taught by Jim Bingham and Gordon Mathis. Victoria says, "I find their classes so inspiring and thought provoking. Jim and Gordon are great teachers and they're very knowledgeable."

Victoria has been co-chair of the Cathedral Flower Guild with Laura Iarocci for 10 years. The guild consists of more than 60 female and male volunteers. As co-chairs she and Laura share the responsibility of designing and ordering the flowers for five altars weekly, weddings, funerals and major events. Victoria and Laura devote an average of 10 to 12 hours a week to the Flower Guild, while a Flower Guild volunteer usually commits 4 hours one Saturday every other month. "The Flower Guild is a great community," Victoria says, "There's a spiritual benefit to working with women of all ages. The more established arrangers are wonderful mentors and I've learned so much from them. Now we have younger members joining the Guild and they add something special to the fellowship."

Other activities: Victoria and Laura are the founders of Faith Flowers. Faith Flowers creates beautiful and personalized flower arrangements for weddings, parties, celebrations, and memorials. Victoria and Laura have lectured throughout the Southeast at flower shows, garden clubs and to other flower guilds. Their Faith Flowers School offers demonstrations and classes specially designed for those who arrange flowers in sacred spaces. They work with large and small churches that are seeking to start flower guilds or to expand and energize their teams.

Victoria also attends Bible Study Fellowship (BSF) a non-denominational Bible study class that meets at Mt. Vernon Baptist Church. BSF groups exist throughout Atlanta and the world. She's in the 5th year of the 8-year course.

Victoria says, "I wanted to learn from an in-depth Bible study that stresses the relevance of the Bible in everyday life. BSF helps deepen my faith with daily questions for individual Bible study, discussion groups, lectures, and study notes.

I also work part-time at the Shepherd Center, which is a private, not-for-profit hospital specializing in medical treatment, research and rehabilitation for people with spinal cord and brain injury. I'm the housing supervisor at the Irene and George Woodruff Family Residence Center, adjacent to Piedmont Hospital. It's a residential center that provides temporary housing for families of patients so they can be near their loved one during rehabilitation. In the blink of an eye, anyone's life can be changed because of an accident. But I witness the presence of God at the Center every day. I feel the hope of the patients and residents. It's such a positive place; people are so thankful. I often cry with the families because of the pain and strain they are suffering and then again when I see miracles happen. I feel so fulfilled in my life right now because of my work with the Flower Guild and the time I spend at the Shepherd Center."