Looking from the Other Direction
Posted on by Buz McOmber
I didn't realize it at first because it was so bright. When we arrived at Iona, the weather was gorgeous. The afternoon light created a soft glow on the Abbey where we spent much time over the next few days as we learned about Iona, its evolution as the seat of Celtic Christianity and its growing influence worldwide. George Macleod, founder of the modern-day Iona Community, described Iona as "A thin place where only tissue paper separates the spiritual from the material." I think we came to appreciate what he meant as our week progressed. The quiet, the beauty, and our living among the buildings first constructed in the late 6th century gave it a distinctly spiritual feel.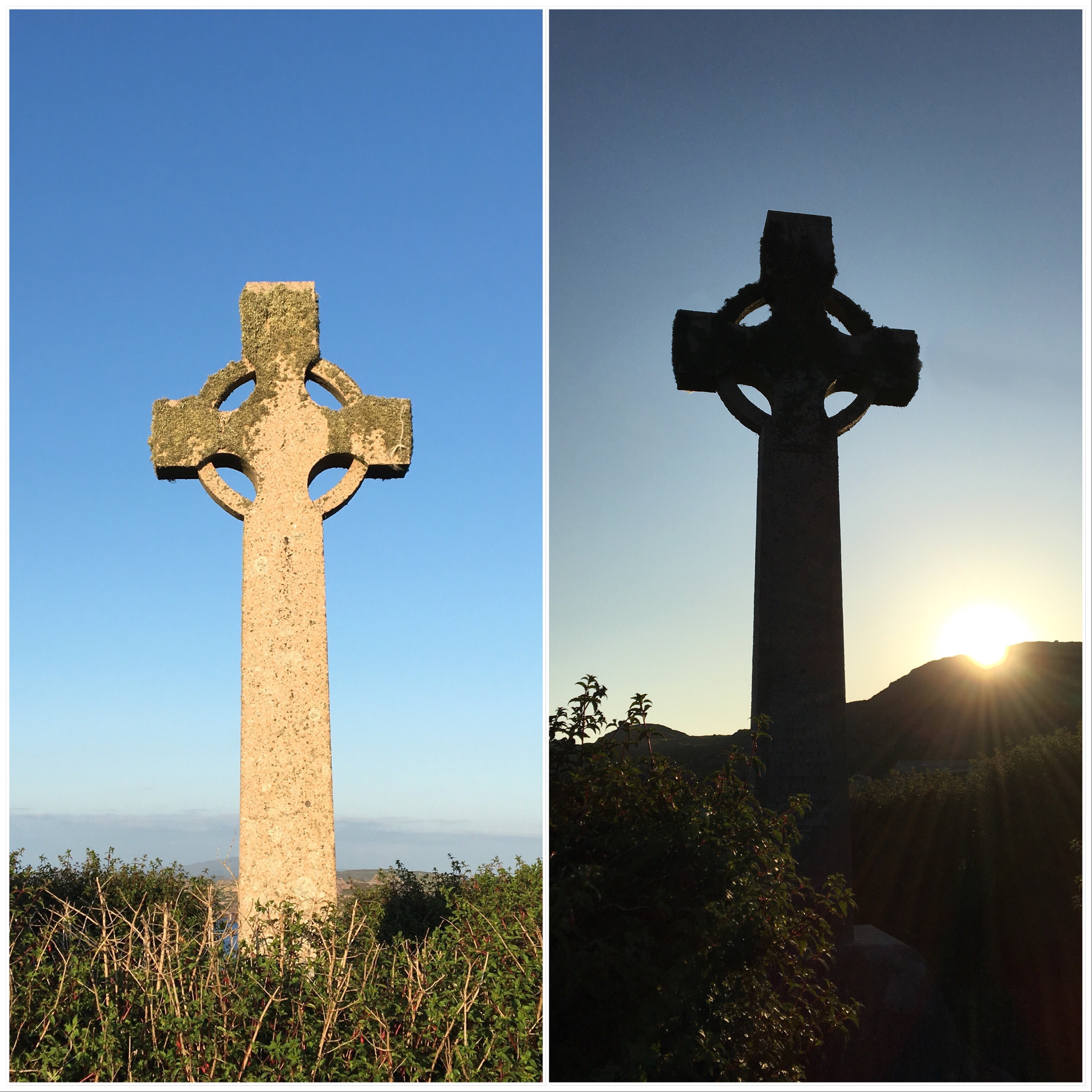 Iona makes it easy to pray in that so many places evoke a closeness to God and an ability to see God's presence in all things. That's a foundational characteristic of Celtic spirituality: it's not just that we were made by God, it's that we are "of God"; there is the presence of God to be seen in all things. This, for me, was a small but radical shift in the way I approach my relationship with God. I now seek to see God in all things; it's more work, and sometimes pretty hard, but what a revelation and it leads to new ways to be in relationship to all people and our world. The two images of the Celtic cross seen here illustrate the difference: the first, perhaps conventional image shows the soft light of the late evening (the sun didn't set until after 11 p.m.). I wondered what it would be like looking from the other direction and received a wonderful surprise as can be seen in the second image. Needless to say, I lingered there for some time to feel God's presence.
Iona is a special place to be experienced and I hope that our assembled reflections provide you with a strong pull to experience it for yourself. You won't regret it!
---