An Invitation
Posted on by Kimberly McOmber
Each morning while we were on Iona we began by waking and taking the short walk from our hotel to the Abbey. There we entered through this door into the mystery of sitting in silence. It is the doorway into Michael Chapel, the small chapel behind the Abbey where the Iona community worships during the long winter months. We began with a scripture reading followed by a twenty-minute centering prayer sit. It was an invitation into the presence of God and after a few days it became a very comfortable place.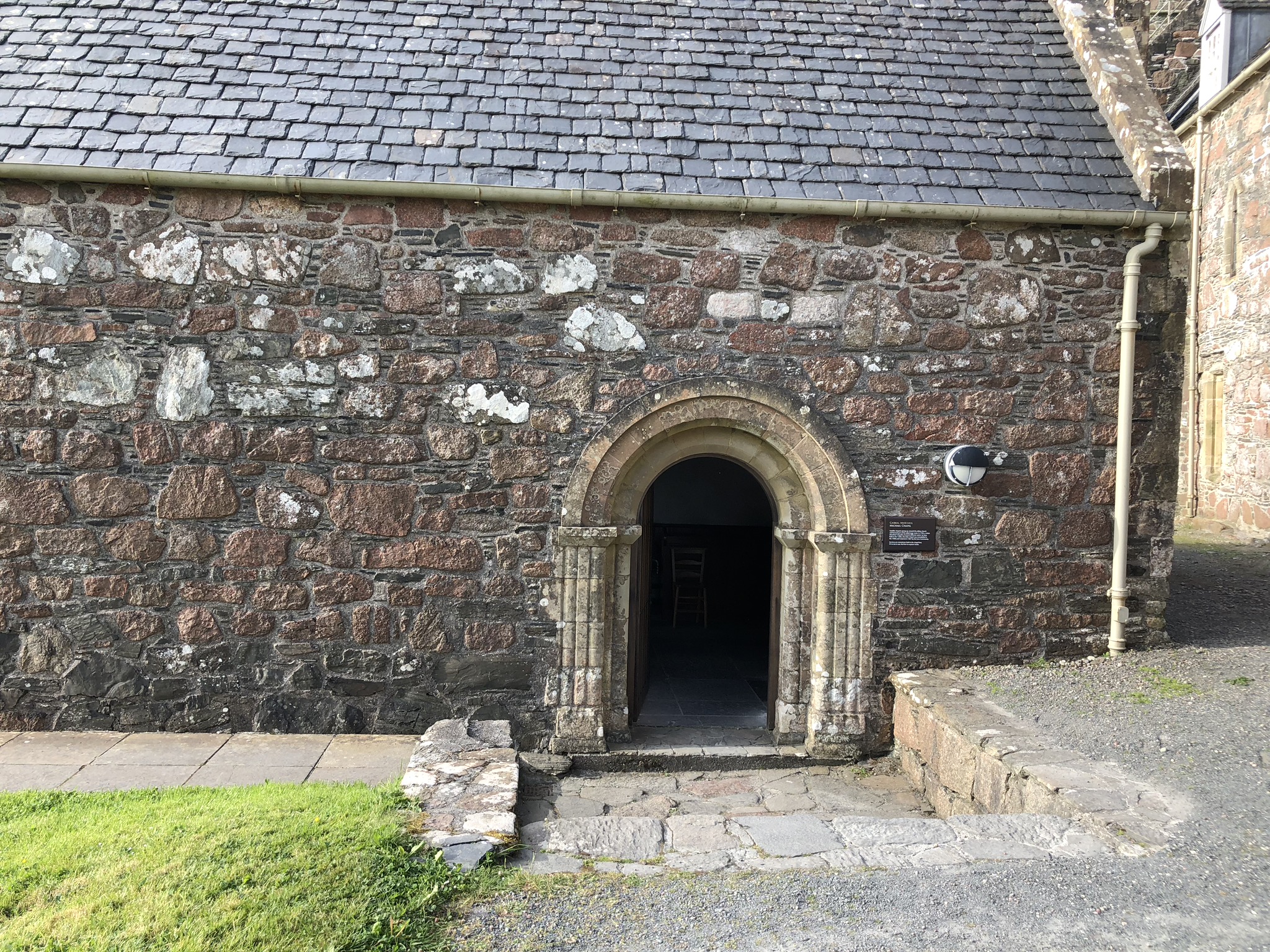 Each day we awoke realizing our time on Iona was a gift. We might have plans and agendas about how the day was to proceed but this was an invitation to set all those aside and just be. We sat as a community for twenty minutes of silence and listened to how God is moving in our lives. To be open and hear a voice that may often be drowned out in the noise of our day to day lives here in Atlanta.
It is a still and quiet place. The door might have begun the week looking dark and foreboding and in a few days it changed into a welcoming opening to another place. A place of comfort and safety. A welcoming way to begin the day.
Of all the practices we learned and shared I treasure this the most. A shared community space that was still. Listening, welcoming, and warm. Being held in the hand of God and surrounded by those who were feeling the same way.
---