A Prayer for St. Cuthbert
Posted on by Bill Jachthuber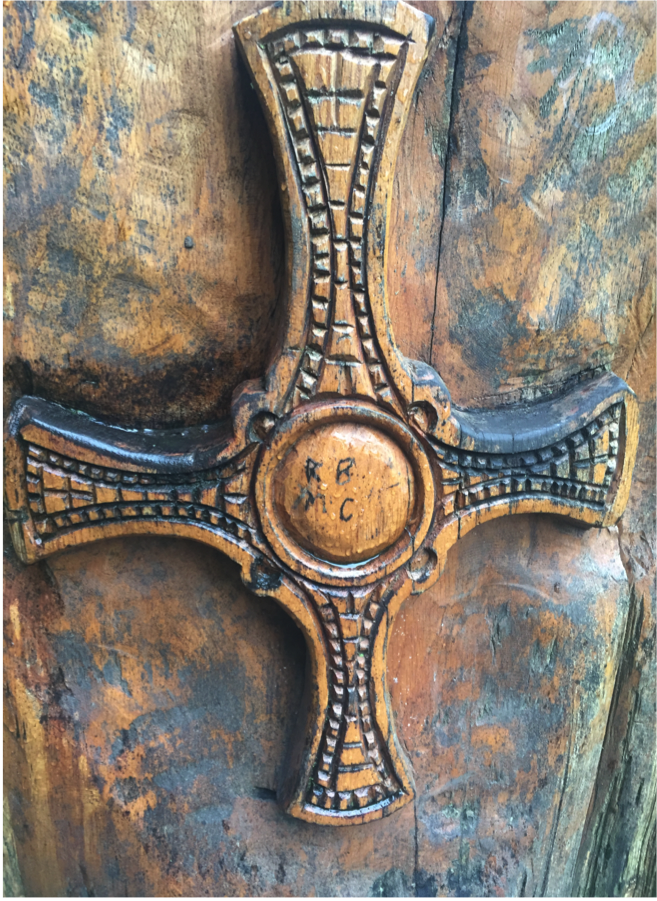 When you walk the Weir River Walk around Durham Cathedral, you will happen upon a carved Cuthbert cross on a wooden bench. It is a wonderful place to sit down, or stretch from a run or walk, and just think. Sun and rain, wind and rainbows, were all seen from this place. Sitting here made me believe that we are all just a little closer to heaven and even a little more filled with God's spirit.
Prayer of St. Cuthbert
Everliving God, who didst call thy servants Aidan and Cuthbert to proclaim the Gospel in northern England and endued them with loving hearts and gentle spirits: Grant us grace to live as they did, in simplicity, humility and love for the poor; through Jesus Christ, who came among us as one who serves, and who liveth and reigneth with thee and the Holy Spirit, one God, now and for ever. Amen.
---