---
The Rev. Lauren Holder, Canon for Outreach
---
"In our faith life, and in our personal life, it's important to have spaces where we can walk in with our baggage, set it down, and take a deep breath."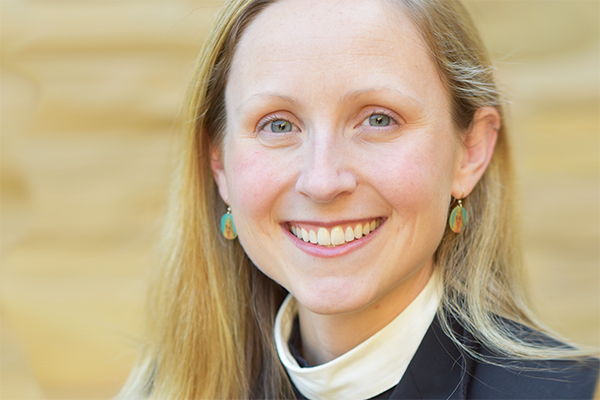 You know that feeling you get when you've been traveling for work or pleasure all week—and then you pull up to your house, unlock the door, drop the bags on the floor, and collapse onto your bed (without even bothering to remove your shoes). You take a deep breath and smell the familiar scent of your sheets. You are home.
In our faith life, and in our personal life, it's important to have spaces where we can walk in with our baggage, set it down, and take a deep breath—knowing we're home. It's my hope and my prayer that St. Philip's is a spiritual home for you. I know it can be. And it's our call as people of faith to practice hospitality—with excellence and grace—until all know that feeling of home in a real and palpable way.
One tangible invitation to create that sense of "home" for another is to make a meaningful donation to St. Philip's Habitat build. In the next few weeks, we will build the walls and roof, put in the floors and doors, paint the interior and exterior—building a literal home around Lisa Reyes and her daughter. And this home will be infused with the sweat and prayers of St. Philip's parishioners; just one of the ways we take the love we receive in our spiritual home and share it with those in our community.
"And this home will be infused with the sweat and prayers of St. Philip's parishioners; just one of the ways we take the love we receive in our spiritual home and share it with those in our community."